"I think it's intoxicating when somebody is so unapologetically who they are." War Machine – Don Cheadle. Explore about this great personality here!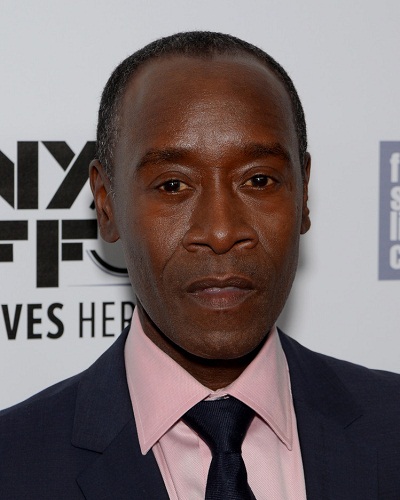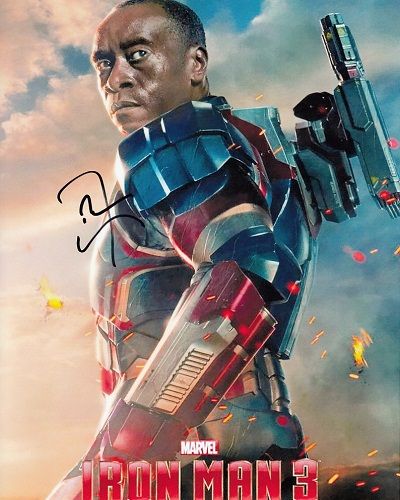 Don Cheadle's Early life, education
Donald Frank Cheadle Jr. popular as Don Cheadle was born on November 29, 1964. Born to the parents Bettye and Donald Frank Cheadle, Sr., he was born a middle child in his family.
He enjoyed acting at a young age. Studying at an elementary school in Denver, Colorado, he performed in a stage adaptation of E.B. White's (American writer).
Cheadle shared with Los Angeles Times, 
"I remember carrying my script around and studying it like I do now, I don't know why but I was serious about acting even then."
Later, Cheadle enrolled at California Institute for the Arts (CalArts) in Valencia, California. There he did a BFA (Bachelor of Fine Arts)in Acting. During high school, he played saxophone in the jazz band and sang in the choirs.
He received an education in classic theater. Right after his graduation, he received a job in television. His television show includes Hill Street Blues(1981-97), Fame (1982-87), and L.A. Law (1986-94).
His recurring role as District Attorney John Littleton in Picket Fences (television series) is also taken as one of his most successful.
He may be involved in many relationships, but his relationship with Bridgid Coulter (Actress) has only come to the spotlight.
They had been with each other for more than twenty-five years. Starting their relationship in 1992, the couple had two daughters (Imani and Ayana). There has not been an official announcement of their marriage.
Pleasant Filmography
Standing at the height of 5 feet 9 inches, Cheadle Jr. appeared on 'Moving Violations' (Comedy) in 1985. Followed by this, he received roles in many movies and TV series. His TV series include Night Court (American television series), Hamburger Hill (Drama/Thriller), etc.
The following year, he starred as Rocket in Colors (Drama/Crime film). In 1992, he appeared as Roadside Prophets (Action/Action/Adventure) and came up in The Meteor Man (Science fiction film/Action) in the year 1993.
In 1995, Cheadle was seen in Things to Do in Denver When You're Dead (Drama/Crime film) and Devil in a Blue Dress (Drama/Mystery). He was recognized and critically acclaimed after he appeared in the movie 'Devil in a Blue Dress.
Cheadle landed roles in the next three movies titled Volcano (Drama/Disaster Film), Rosewood (Drama/Action), and Boogie Nights (Drama/Comedy-drama) in 1997. In Out Of Sight (Film adaptation/Drama) and Bulworth (Drama/Romance), he starred as Maurice Miller and L.D.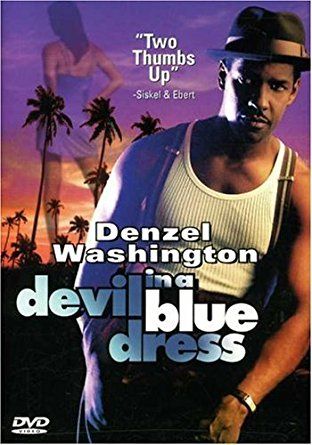 Movies after the '90s 
In 2000, he performed in Traffic (Drama/Crime film), The Family Man (Drama/Romance), and Mission To Mars (Drama/Thriller). Followed by roles in Things Behind the Sun (Drama/Indie film), Swordfish (Caper story/Thriller), Rush Hour 2 (Crime film/Thriller), and Ocean's Eleven (uncredited), and Manic (Drama) in 2001.
His role in 2004 landed in movies titled The United States of Leland (Indie film/Drama), Ocean's Twelve (Crime film/Caper story), and After the Sunset (Caper story/Action).
The following year, he performed in The Assassination of Richard Nixon (Drama/Docudrama), Hotel Rwanda (Drama/History), and Crash (Drama/Crime film).
In 2006, he landed in the next two movies titled The Dog Problem (Comedy-drama/Indie film) and King Leopold's Ghost. His acting starred in many movies in the year 2007.
It includes Talk To Me (Drama/Biography), Reign Over Me (Drama/Family Drama), Darfur Now (Documentary), and Ocean's Thirteen (Caper story/Thriller).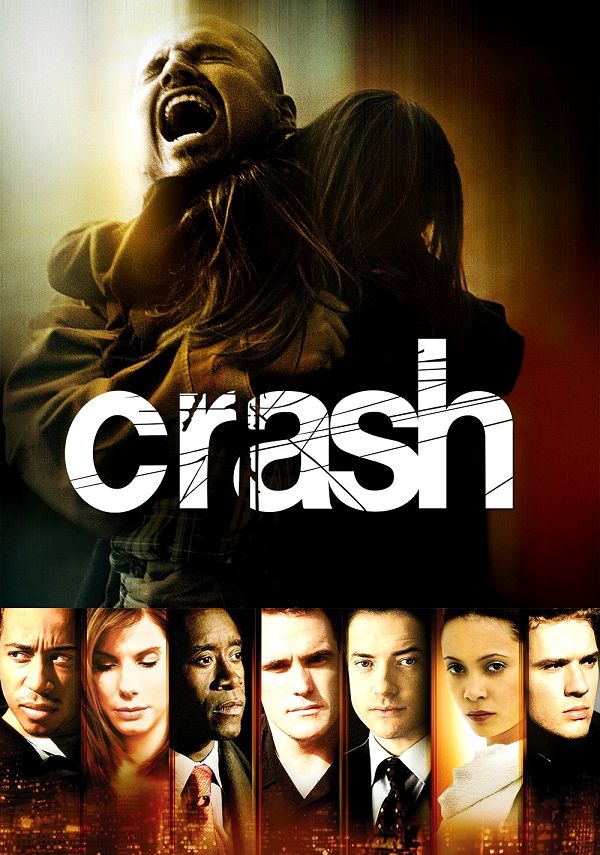 Starred in Traitor (Drama/Crime film) in 2008 and in Hotel for Dogs (Comedy/Family). Came up in Brooklyn's Finest (Drama/Crime film) and The Guard (Thriller/Comedy) in 2010 and 2011 respectively.
Back in 2012, in Flight (Drama/Thriller) he starred as Hugh Lang. With many movies in association with Marvel Studios, In 2015 he performed in Miles Ahead (Drama/Romance).
Work with Marvel Studios
In 2010, Don Cheadle acting starred in the Science fiction film and Action based movie Iron Man 2 as War Machine.  This movie was able to collect 623.9 million USD box office. Again as War Machine, he starred in The Avengers.
This movie was based on Fantasy/Science fiction film and was able to receive a 1.519 billion USD box office. "The Avengers" is the world's fifth-highest-grossing film of all time. 
He again rose with Iron Man 3 in 2013 and this time it was able to get 1.215 billion USD.  "Captain America: Civil War" the ninth-most-expensive film ever made, Cheadle again starred in War Machine in the movie.
This movie was made with a 250 million USD budget and it was able to receive 1.132 billion USD. Recently, he performed in Avengers: Infinity War (Fantasy/Science fiction film). "Avengers: Infinity War" is the biggest worldwide film opening since 2002 ($640,521,291).
It's all been leading to this…@Avengers #InfinityWar #WarMachine pic.twitter.com/48RKkeV0BA

— Don Cheadle (@DonCheadle) April 4, 2018
You may like to read Maureen Dowd shared the glance of her lifestyle and relationships!
Awards and Achievements
His interest in acting from a young age has led him to his success. In 2016, Don received NAACP Image Award for Outstanding Directing in a Comedy Series and Outstanding Actor in a Comedy Series in 2013.
In the same year i.e. 2013, he got Golden Globe Award for Best Actor – Television Series Musical or Comedy. Likewise, in 2008 for BFCA Critics' Choice Joel Siegel Award and also NAACP Image Award for Outstanding Literary Work, Nonfiction.
The previous year, he earned for BET Humanitarian Award. Hard work pays it off. In 2006, for Outstanding Performance, Best Acting Ensemble, and Best First Feature, he received awards.
In the same way, in 2005 he won for Satellite Award for Best Actor – Motion Picture Drama, and in 2004 for Gotham Independent Film Tribute Award.
Back in 1999, he won Golden Globe Award for Best Supporting Actor in a Series, Miniseries, or Motion Picture Made for Television. For his role in Boogie Nights, he received Florida Film Critics Circle Award for Best Cast.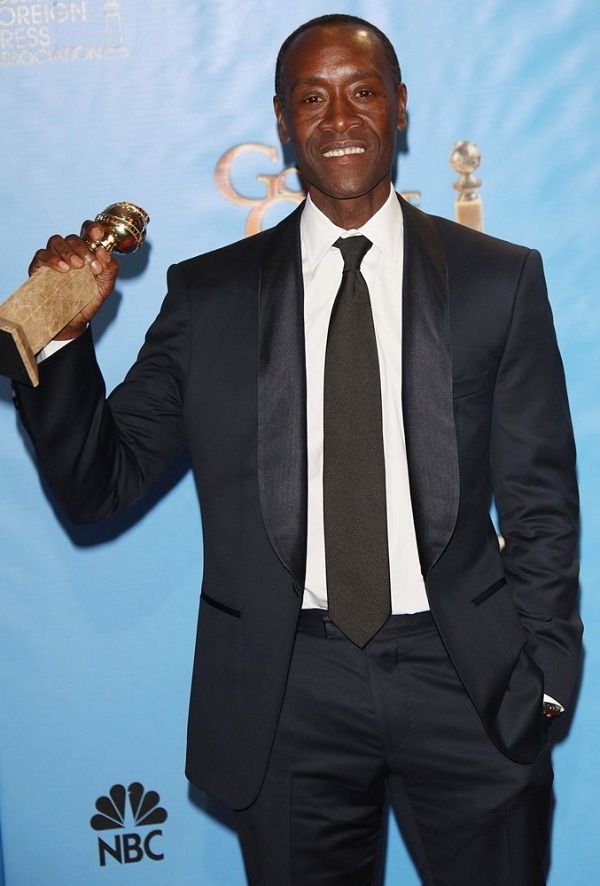 Also read Insight on the happily married life of Lulu Williams and Hugh Bonneville!