The Iranian female soccer fan named Sahar or Blue Girl who set herself ablaze one week ago has died in hospital!
The Iranian woman referred to as Sahar who had self-immolated herself a week back as a mark of protest against the ban of women in Iran to attend football stadiums has died today. She was 29 years old. Sahar was a fan of football matches and was arrested 6 months back when she had entered a football stadium in order to watch the match. She was on bail and set herself on fire outside the courthouse in Tehran in Iran!
Sahar and her arrest and trial
Sahar was a young female fan of the football game [Sahar is not her real name]. But she was not allowed to watch the game in the stadium as this is banned in the country of Iran. This ban has been going on since the year 1981. It is not only for football but for all men sports events. It was temporarily lifted last year. Women were at that time allowed to see the World Cup which was streamed in a stadium in the capital city of Tehran. Human Rights Watch has said that there is no written rule about this ban, but it is ruthlessly enforced by the moral policing criminals.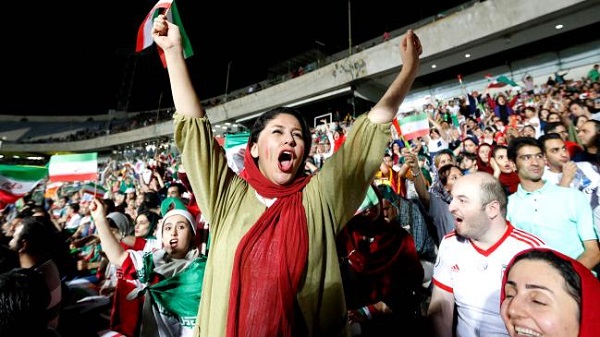 Click here to read on US Navy veteran Michael White sentenced to 10 years imprisonment in Iran! Likelihood of politically motivated conviction!
This year in March, when Sahar tried to protest this ban and entered the stadium disguised as a man, she was arrested. She was in prison for three days and released on bail after that. Sahar was dubbed the blue girl. It is a reference to the color of her favorite team which is Esteqlal of Tehran. While on bail, she waited for 6 months for her case to come up for hearing in the court.
The postponement of the case of Sahar and her self-immolation
When the date of the case came up, it was again postponed because her Judge had to go for a family emergency. Sahar was dejected. She had to return to the court to pick up her mobile phone. When she did that, it is reported that she heard someone say that if she is found guilty, she will have to remain behind bars for 6 months to 2 years for her alleged crime.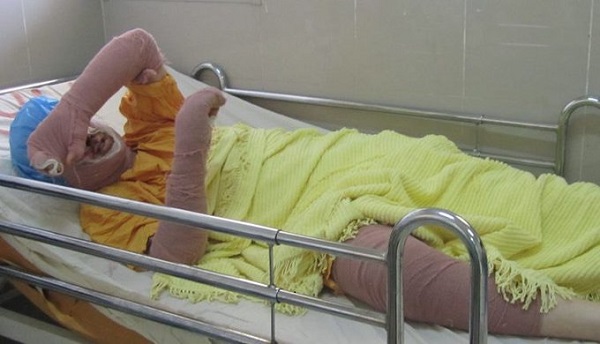 This seemed to have depressed her more and she set herself on fire in front of the courthouse. She was rushed to a hospital and died there today due to her extensive burns.
Football's governing body FIFA has put the deadline of 31 August 2019 on Iran to lift the ban on women. They should allow them to attend the soccer matches in the stadium. But Iran turned a deaf year to it and the ban continues.
FIFA and Human Rights Watch comment after the death
FIFA issued a statement after her death which read:
"We are aware of that tragedy and deeply regret it. FIFA convey our condolences to the family and friends of Sahar and reiterate our calls on the Iranian authorities to ensure the freedom and safety of any women engaged in this legitimate fight to end the stadium ban for women in Iran."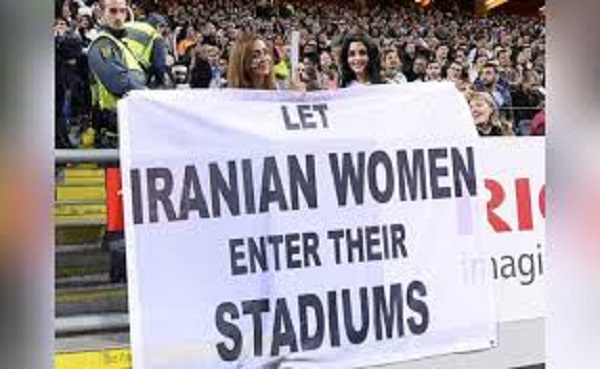 Philip Luther from Amnesty International stated that it is a heartbreaking incident. He added that her death shows the appalling contempt of Iran for women's rights. He said:
"Her death must not be in vain. It must spur change in Iran if further tragedies are to be avoided in the future."
The Iranians have also started an online campaign which asks the world community to ban Iran from competitions. They state that the state is interfering a lot in sports.
Source: BBC