Ireland Baldwin on a rustic getaway with her boyfriend Corey Hart and friends! Know about her recent mugging incident!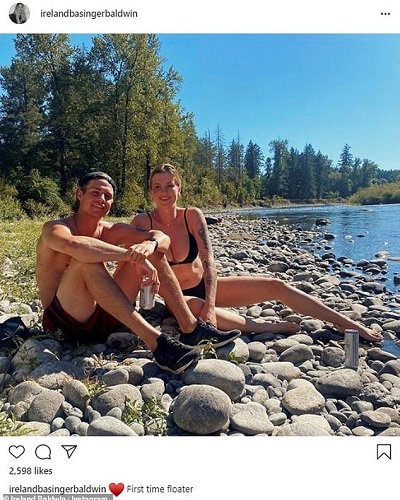 Last week, American model Ireland Baldwin was a victim of a mugging in LA. And now for the past two days, she is in Oregon with her boyfriend, Corey Hart. She uploaded photos of them together by the riverside enjoying a day on the water.
Ireland Baldwin and her Oregon visit with boyfriend
The American beauty, Ireland Baldwin is in Oregon now. She is there this time with her boyfriend, Corey Hart. She has been in this place now for the past two days. Ireland, 24 and her musician beau, 25 appeared relaxed and comfortable in each other's company. They were posing beside the Oregon river and soaking the sun by the waterside.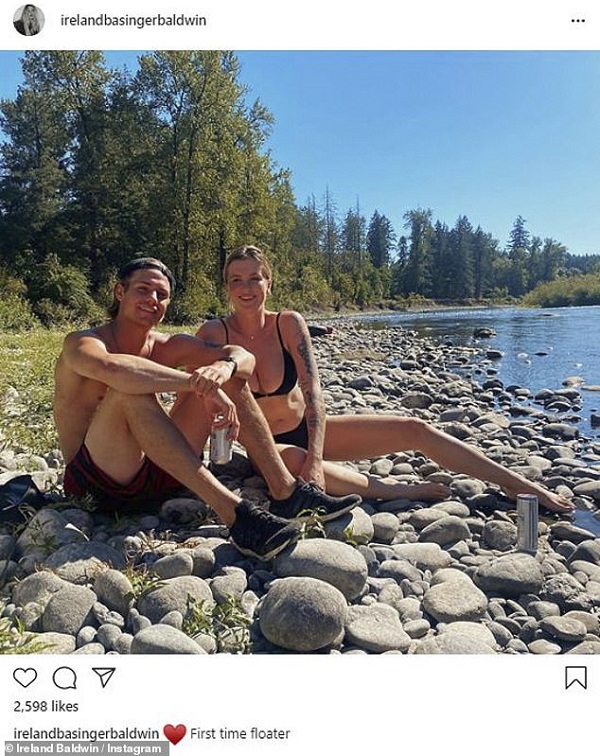 As the couple sat on the riverside rocks, they were relishing some beverages to keep them cool. The two arrived from Los Angeles by road.
More about his rustic getaway
Ireland was in a black bathing suit. She was barefoot and her feet were touching the waters. She had made a bun of her golden hair. And she had put no makeup.
Whereas, Corey was wearing swim trunks with black and white sneakers. He had put his cap backward. He appeared cheerful and was smiling at the cameras. Ireland had captioned this post:
'First time floater'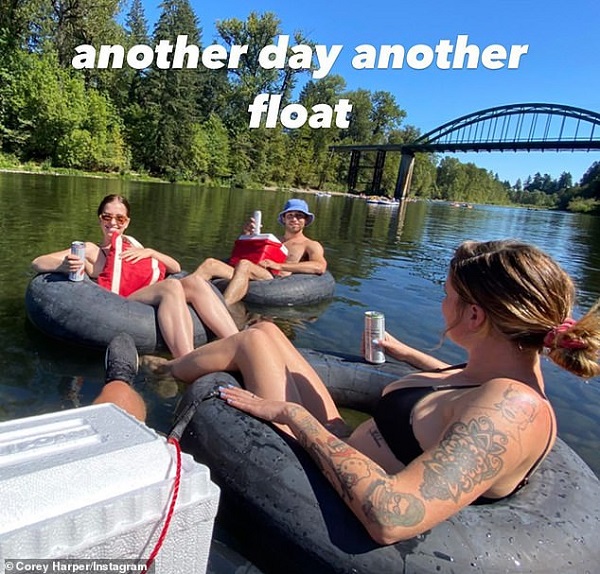 followed by a heart emoji.
Ireland and Corey were not alone on this trip. They were joined by a group of close friends. There were pictures of their friends as well. The friends also were on floaters in the water and all seemed to be in high spirits. It was a wonderful whole day by the riverbanks. The look of it all seems very refreshing.
Ireland and her mugging incident
On Sunday 23 August 2020, Ireland shared the incident of mugging she had in broad daylight with her Instagram followers. She revealed to her 622k fans on Instagram that she has fallen victim last week to a robbery. It happened in the day in Los Angeles on the street. And she had bruises over her face and her eyes. The mugger was a female and on drugs. Ireland put up a long message for her fans. She wrote:
"Yesterday in the late afternoon, I was attacked by a woman who was high out of her mind on drugs and desperate for cash,"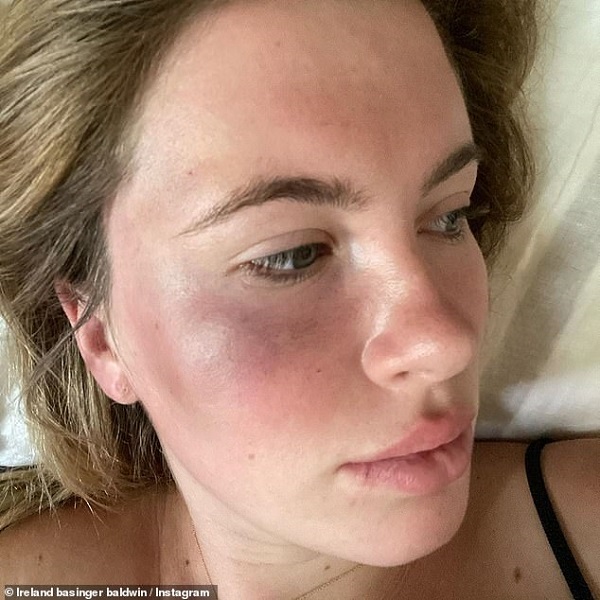 Further, Ireland revealed:
"She decked me in my face in a parking lot and took my belongings and jumped in a getaway car while her husband took off."
She assured her fans that she is fine now. Ireland warned her fans and told them to be careful. She said that the police have arrested the mugger. They also told her that these days mugging has increased since people are desperate for money due to the coronavirus pandemic and lockdown. She wrote:
"Luckily I had witnesses and got assisted really quickly. There is a lot of theft and muggings going down. Posting this to remind everyone to be really careful and watch your surroundings. These are really difficult times and we need to look out for one another."
Short Bio on Ireland Baldwin
Ireland Baldwin is an American fashion model and actress. More Bio…