Irina Shayk and Bradley Cooper want Bradley's mother to be out of their house! Click to know the reasons!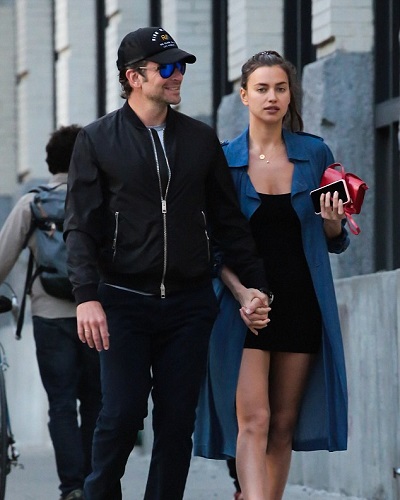 Irina Shayk, who is best known as a Russian model and dating Bradley Cooper in April of 2015. The couple seems to be loving each other very much. The couple is devoted to each other.
The 44-year-old actor and the 33-year-old model had spent romantic time together in vacations and enjoyed themselves before their marriage. Soon, after a few years of their relation, they together tied the knot and currently, the couple has a child who came into the world recently in 2017.
There was news about the couple not liking Bradley's mother, Gloria Campano because Irina Shayk and Bradley Cooper both didn't like Bradley's mother interference regarding the newborn baby girl, Lea De Seine Shayk Cooper.
Relationship of Irina Shayk and Bradley Cooper
Before marriage of Irina Shayk and Bradley Cooper, they dated each other from the year 2015. Though they were dating each other, the couple didn't seem to be together and their romance was kept a low profile by both of them.
They used to get noticed only in rare kind of events and places. Maybe this was because they didn't want to claim about their relationship status at the initial stage of their relation.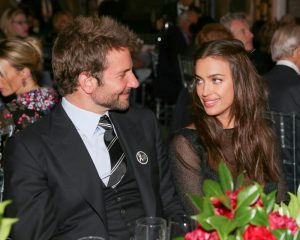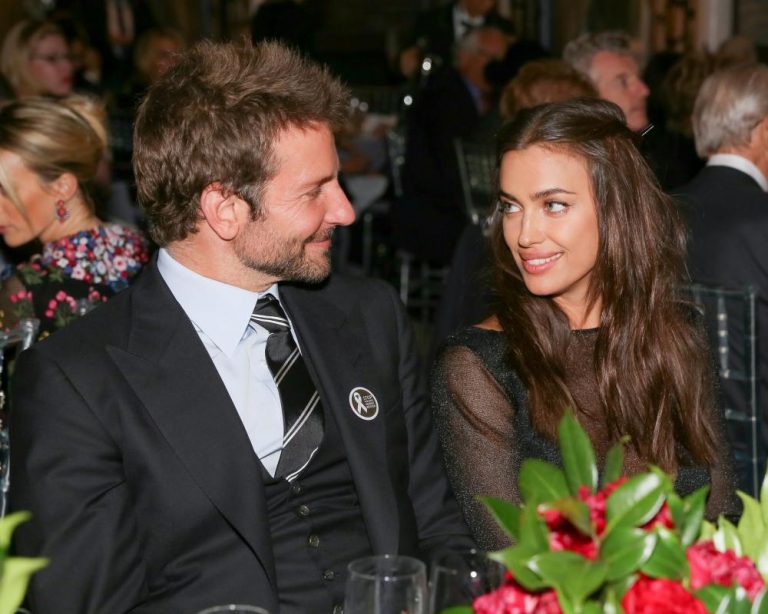 Soon, they got married after some years of togetherness. And it is known by everyone that recently they had a baby girl who was born recently in the year 2017.
You may like to read Bradley Cooper and Lady Gaga in A Star Is Born! New pictures released of the on-screen singing duo a week after the premiere!
Reason for disapproval of Bradley's mother
Through the sources, we come to know that Irina Shayk had forced Bradley Cooper's mom to move out of their house. The reason is that she kept interfering regarding the decision making of their baby girl.
This information was discovered by Gossip Cop which is the truth. Not only Irina Shayk, but even Bradley Cooper also didn't want his mother to advice about their baby.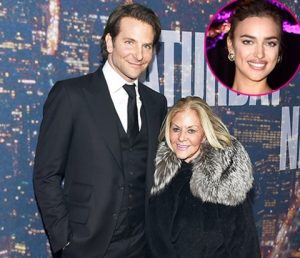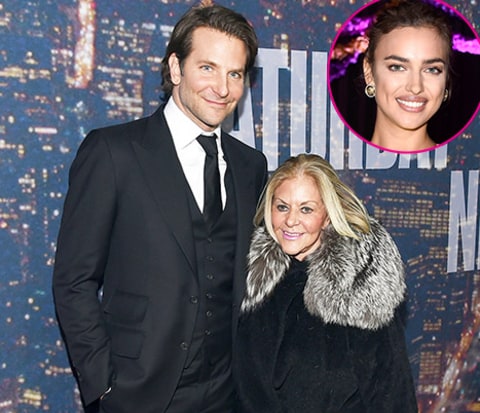 "Star" has also claimed that the model was bothered by the actor's mom because his mother was constantly monitoring the baby.
From some source of information, we are known that Irina like Bradley's mom and she is still adjusting to being together under the same roof. Because of Gloria, Irina has to use cloth diapers instead of using Pampers which was not easy for Irina to adjust.
Bradley Cooper's mother, Gloria Campano
Gloria Campano is of Italian descent. She worked for a local NBC station. Her husband (father of Bradley Cooper), Charles John was of Irish descent. He worked as a stockbroker.
It seems that Bradley Cooper loves her mother. His mother means a lot for Bradley Cooper as lost his mother in the year of 2015. The unbreakable love between the mother and son is persuading.
According to an interview, Bradley Cooper said(in respect of his father's death):
"The best way I can answer that is to say we're surviving. Let's face it: It's probably not easy for her, by the way, to be living with her son. It's life. And right now, two years after my father's death, this is where we are. My family is very close, and my dad dying was brutal for all of us. It was a schism, and its aftershock has not stopped. And we need each other. So here we are."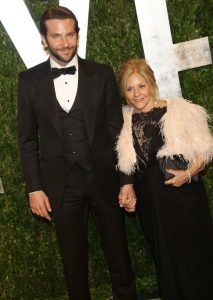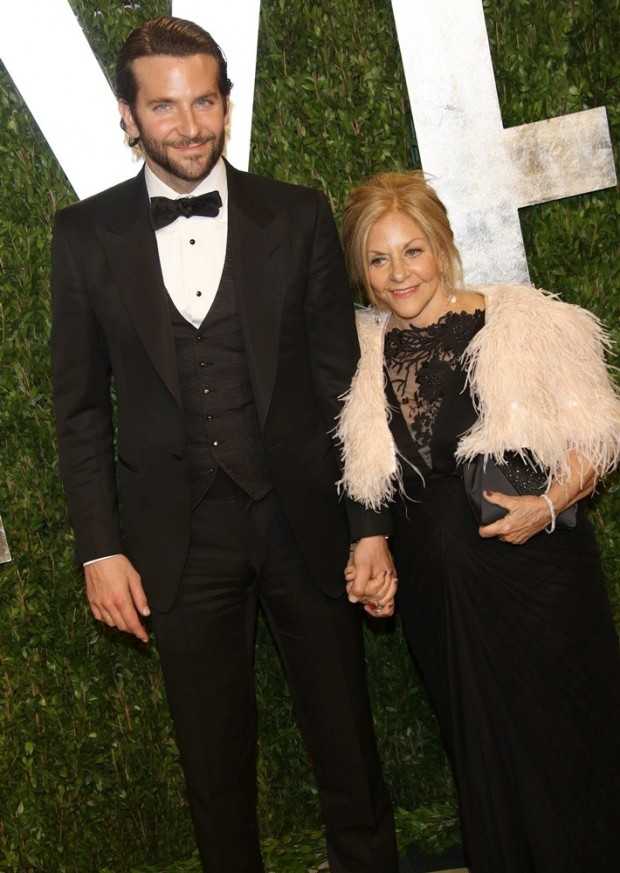 Despite the strong bond between the mother and son, there may occur various complications in the relationship as well. As every relation need to suffer some kind of stumbling block.
This is the reason why Bradley Cooper and his wife, Irina Shayk didn't want Gloria's interference while staying together especially regarding the child of the couple.
Struggle of Bradley Cooper regarding his fatherhood life
It is being claimed that Bradley Cooper as a father has been struggling very much for his baby girl. His daughter is named as Lea De Seine.
He is really giving his hundred percent for caring for his baby and adores the baby girl. It is obvious that caring a baby is really stressful and especially when it comes for the first time.
Though Cooper is very stressing himself, he is a very determined father and wants to be a responsible father for his baby girl. He is not collapsing under the pressures of fatherhood. He is not giving up regarding his responsibilities.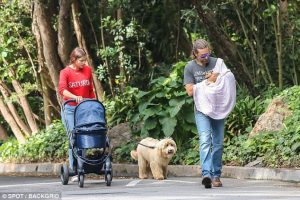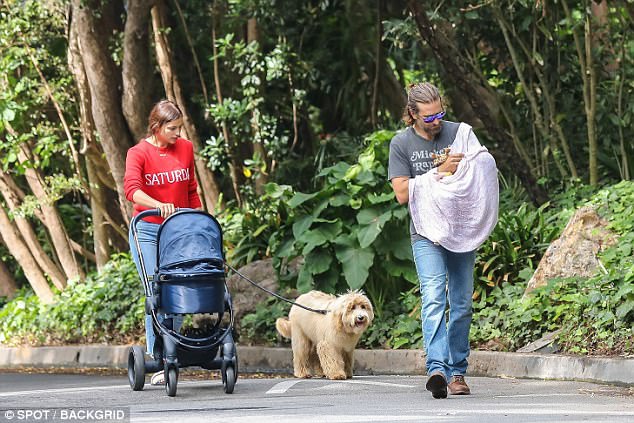 Also read Celebrities Babies 2017! Here is the list of the babies of the celebrity couple born on 2017
According to People, Bradley Cooper, his wife Irina Shayk, their daughter Lea De Seine, and his mom Gloria Campano was invited for the dinner at Jennifer Garner's house. The get together was to celebrate Bradley's success of his film  Star Is Born, at the Academy Awards.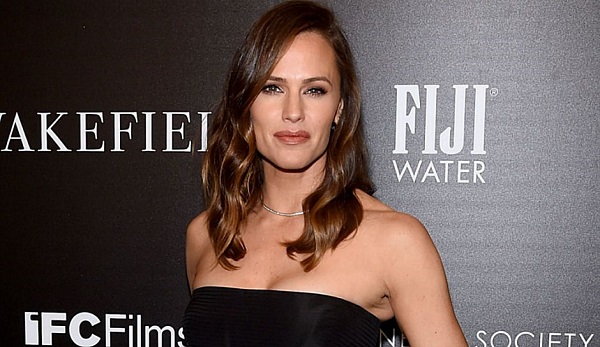 Bradley and Irina split
Rumors are that after the release of his movie,  A Star Is Born starring Lady Gaga, the couple Bradley and Irina started having differences. They are in a relationship from over four years. As they have a daughter together, sources said that they are now thinking of the custody of their daughter.
We hope that they sort out their differences soon and be together again!
Short bio on Bradley Cooper
Bradley Cooper is an American actor and producer. He is one of the highest-paid actors in the world.
Bradley Cooper is an Oscar-nominated actor who first made a name for himself on the TV series 'Alias' and went on to star in films including 'Silver Linings Playbook,' 'American Hustle' and 'American Sniper.' 
Bradley is best known for being an actor and starring in the three Hangover movies. More Bio…