Irish King of comedy Brendan Grace laid to rest in Dublin! Know how he bagged the role in Father Ted!
Irish comedian Brendan Grace died on 11 July 2019 with lung cancer. His funeral was held this week and attended by many celebrities and fans of the King of comedy. He died a content man at age 68.
Brendan Grace and his funeral
Irish entertainer had played the character of Father Fintan Stack in the series Father Ted. It was a memorable role which made him a household. Brendan had become critical last week and diagnosed to be suffering from lung cancer. He expired on 11 July 2019 and his funeral took place on 14 July 2019.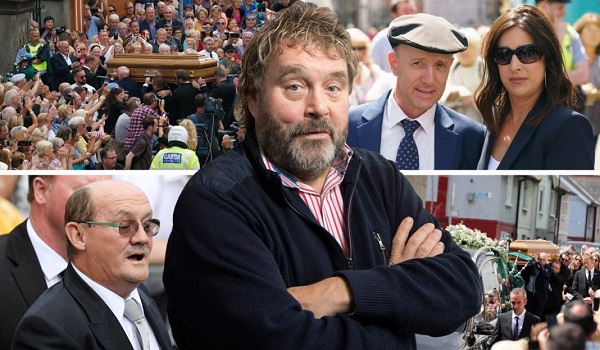 Brendan was laid to rest in Dublin. Hundreds of his fans and mourners lined the street of Liberties to pay their last homage to him. A piper led the mourners into the Church of St. Nicholas of Myra in Liberties in Dublin. While heading to the church, his procession got a guard of honor. The coffin was carried to the church and his family walked behind holding hands. Actor Richie Kavanagh, Brendan O'Carroll and his wife Jenny Gibney, Daniel O'Donnell, Dickie Rock, Twink, her daughter Chloe and ex-husband David Agnew, Mike Denver, June Rodgers, and Declan Nerney were also in the crowd.
Son Bradley and his speech
Brendan's son Bradley gave a speech on the occasion and described his father as "generous, wise, confusing and beautifully strange". He disclosed what his father told him during the final days of his life. Bradley said:
"Dad said, 'I wasn't dreaming. I have no dreams left. I fulfilled them all'."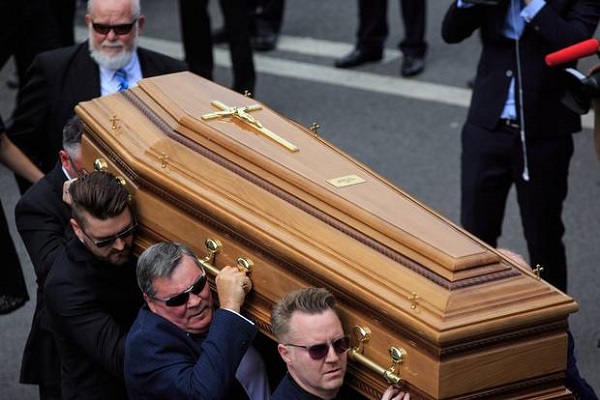 The Chief celebrant at the funeral was Father Brian D'Arcy. He revealed how Brendan had the last supper from a Chinese takeaway and had thoroughly enjoyed it. His family had joined him in this last supper. He labeled Brendan fortunate as he knew that his death was imminent. He has wife Eileen and 4 children: Amanda, Melanie, Bradley and Brendan Patrick. Fr D'Arcy said:
"None of us know when we are going to die, or how it's going to happen."

"Brendan was the luckiest man in the world in that he got word that he was going to die, it broke the hearts of his friends and family."
Brendan suffered only for one day and the next day said:
"I'm going to die so I might as well enjoy the time I have left."
Fr. D'Arcy said:
"He then decided to have the last supper — a Chinese takeaway with his family. Brendan then said to his family we are going to be together and enjoy every moment we have left."
Brendan and how he got the role of Father Fintan Stack in Father Ted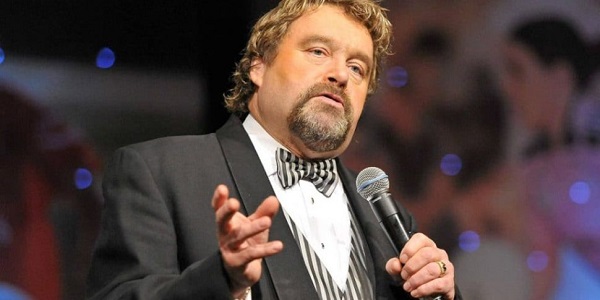 Actor Brendan had talked about how he bagged the role of Father Fintan in Father Ted. He revealed how when he came to read the role, the room was full of great actors who had also come for the audition. They were reading the role aloud and shouting since Father Fintan was meant to be an obnoxious character. But Brendan decided to do something different. He said:
"I just recalled a teacher I had in the Christian Brothers in James's Street, 50 years ago, and I put his voice on,"

"He was a sly, slithery… He was the kind of brother who would tell you before he hit you that he was going to hit you."
The director and producer of Father Ted, Lissa Evans recalled:
"We must have auditioned 50 people – it was hard to portray a 'nasty' priest in a house that already contained Jack,"

"Brendan strolled in, sat down and smiled, chillingly, throughout the scene."
It was an instant perfection.
Brendan was a great entertainer. He had once said about his audience:
"They don't pay to hear about my ailments, they pay to forget their own".
Also, read The befitting answer to a twisted question! Serena Williams affirms her fight for women's equality unto death!
Source: The Sun UK, the Irish Post