Is Bella Thorne Back with her Ex Gregg Sulkin? See her cozying up with Ex on his Birthday after Hooking Up With Scott Disick in Cannes!!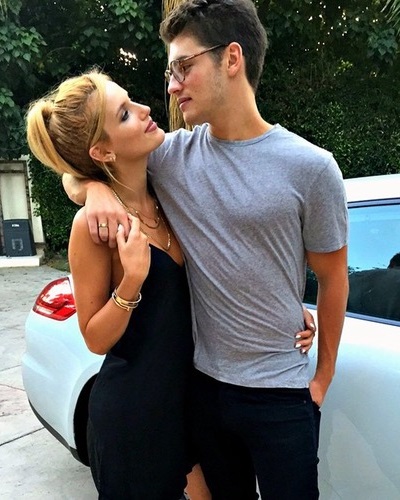 Bella Thorne wished her ex Gregg Sulkin a happy birthday through her social media handle, Instagram
She wished her ex even though she hooked up with Scott Disick in Cannes, France
---
Update: Betta is currently dating Benjamin Mascolo. Reports are that they were directing an adult movie. Click for more details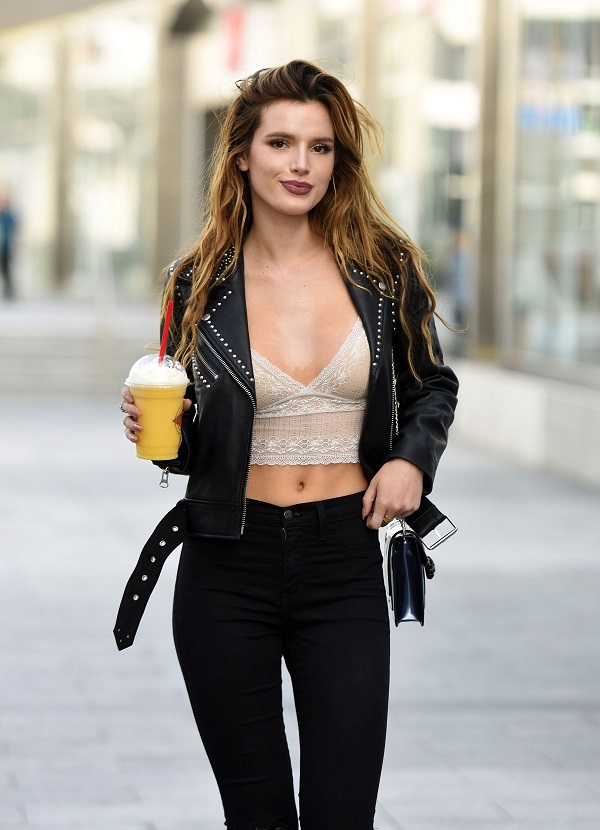 Bella Thorne and Gregg Sulkin- Are they together?
Thorne has been spotted cozying up to her ex-boyfriend Gregg Sulkin. Four days after Scott Disick traded Bella Thorne for his former flame, Chloe Bartoli, Thorne seems to have gone back to her ex as well.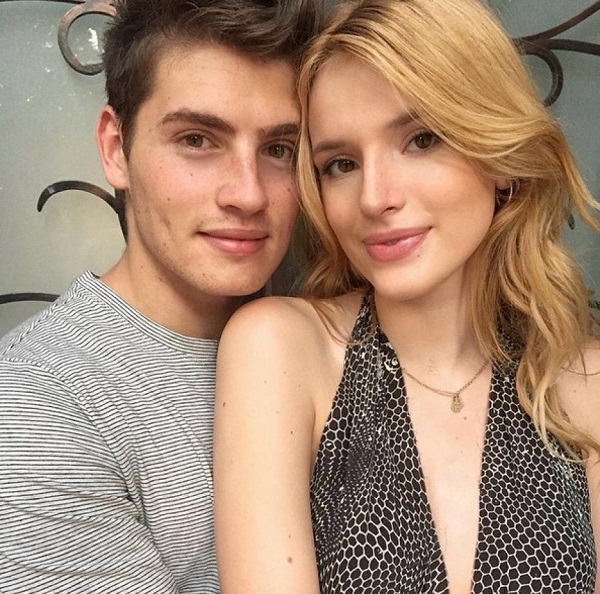 Bella dated the former 'Pretty Little Liars actor for a year from 2015 to 2016 and has taken to Instagram to wish him a happy 25th birthday as she posted a picture of herself laid on top of the shirtless hunk on a pool float with the caption,
"Happy birthday Gregg!!!! I love you :)) always been such a wonderful person:) glad we are here through thick and thin. Let's party you old man!!"
The former couple dated for a little more than a year before they called it quits last August and the reason they gave was,
"After much thought and soul-searching, we have made the difficult decision to end our relationship. We will always love each other and have a deep respect for one another, as we have each grown to be better people because of our time together. Our schedules made seeing each other difficult, and we decided that for now, this would be best."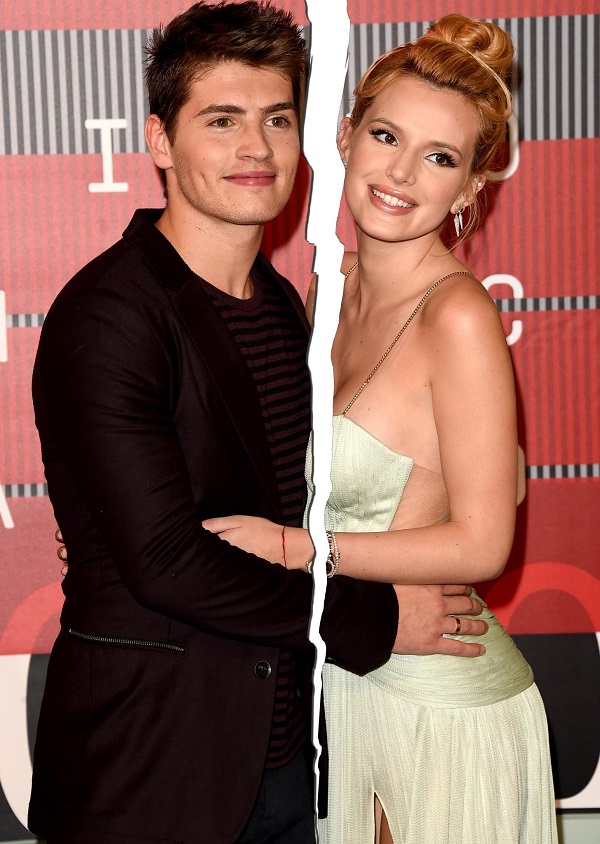 'The Duff' star's post comes after she was recently spotted cuddling with Scott Disick after the pair flew out to Cannes, France, together. However, Scott was accused of "using" her when he was spotted getting close to his ex-girlfriend Chloe Bartoli just hours after he was photographed by the pool with Bella.
After returning to the US, Bella wrote on Instagram:
"Couldn't be happier to be back home."
Bella and Scott had appeared to be smitten with each other while hanging out at their hotel, with one witness saying:
"Scott let Bella push him in the pool. He had a big smile on his face and was dripping wet. He pulled Bella close to him and she sat on his lap to dry off. They were both drenched in their clothes and kissing, They were laughing and having a good time.

'They spent all day laying out and flirting with one another, They kissed several times and at one point Bella laid on top of Scott and ran her hands through his hair. When Scott got a FaceTime call on his phone, Bella got into the picture and was goofing around in the background. They stayed outside cuddling all day."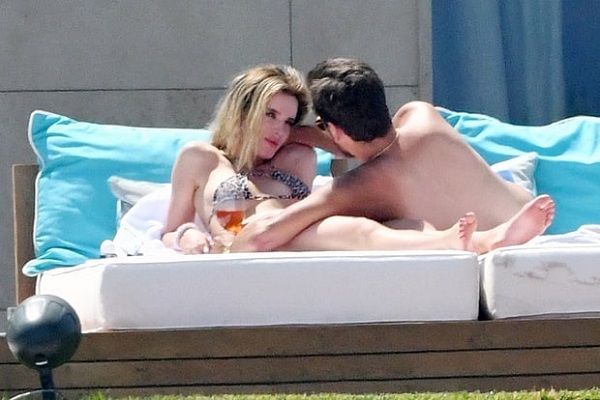 But to look at the relationship of former couple Gregg Sulkin and Bella Thorne they may be just good friends. After all, they said when they broke up that they'd "always love each other and have a deep respect for one another."
Based on her Instagram and Snapchat, it looks like they've lived up to that promise. To still be celebrating each other's birthdays nearly a year after a breakup is the best that any exes can hope for.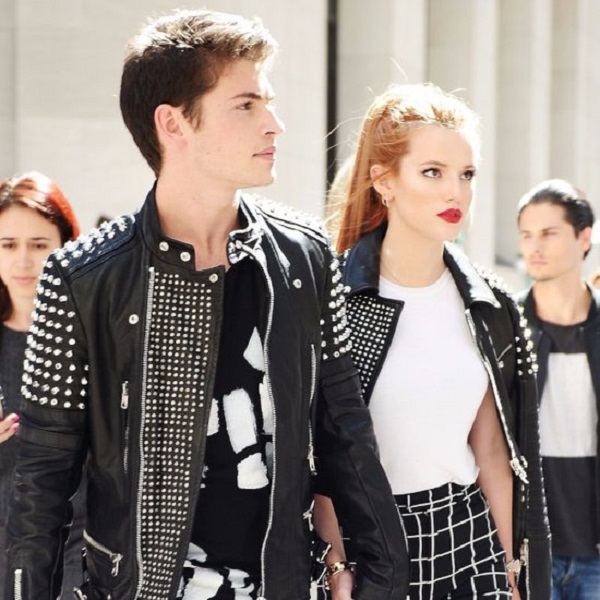 Short Bio on Bella Thorne and Gregg Sulkin:
Bella Thorne is a young American actress best known for her role as Ruthy Spivey in the television film My Own Worst Enemy (2008). She is also widely recognized for her lead role as CeCe Jones on the Disney Channel series Shake It Up (2010-2013). – See more at…
The English actor Gregg Sulkin is an actor who is famous for his awesome acting onscreen and his looks which have been a plus point for his career. The young and dashing actor is known for his numerous movies and outstanding acting. He has appeared in many movies including TV shows and mini-series. Although he started his acting career when he was only 10 years old, he got a chance of playing a starring role only in the movie named 'Will Wagner', in the Disney Channel Original movie Avalon High in the year 2010. – See more at…