Is Katie Maloney pregnant? 'Vanderpump Rules' star confuses fans with a photo with husband Tom Schwartz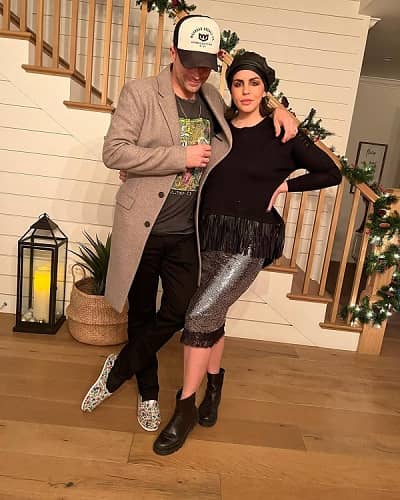 Artist Katie Maloney posts a photo with her husband which looks like she's showing off her baby bump.
The photo was clicked during the New Year 2022 party celebrations.
Rang the New Year with husband Tom Schwartz and friends.
---
'Vanderpump Rules' star Katie pregnant?
Katie Maloney posted a photo with her husband Tom Schwartz on her IG handle. She wore a black top and a sizzling silver skirt. Tom wrapped his arm around her and she posed leaning with her hand on her lower back.
His pose looked as if she was trying to show off her belly bump and announce that she is pregnant with her partner. Moreover, she captioned the photo expressing her happiness,
"Goodbye 2021. You brought some pretty amazing things into my life. Some amazing new little lives, who I loves so dearly. Some really difficult moments and triumphs! Feeling really hopeful. Love you all!"
The comments section was then showered with confusing comments. Some of the comments read,
"Pregnancy announcement?"
Another wrote,
"Uuuuummmmmm is that a baby belly outline?!?!"
The picture confused fans which looked like she was conceiving a new life. However, she is not pregnant and has been trying to conceive for quite some time.
Also read Vanderpump Rules stars, Tom Schwartz and Katie Maloney cleared up the rumors of their split!
Katie Maloney and Tom Schwartz's wedding
Katie Maloney and Tom Schwartz hitched in August 2016. Their wedding was held in front of friends and family in Northern California.
But they got a chance to have their dream wedding twice. Their second wedding will be shown on Vanderpump Rules later on in the season.
Likewise, their second wedding was held in Las Vegas on the heels of Lance Bass as their 2016 wedding was not legal and there was an error in paperwork.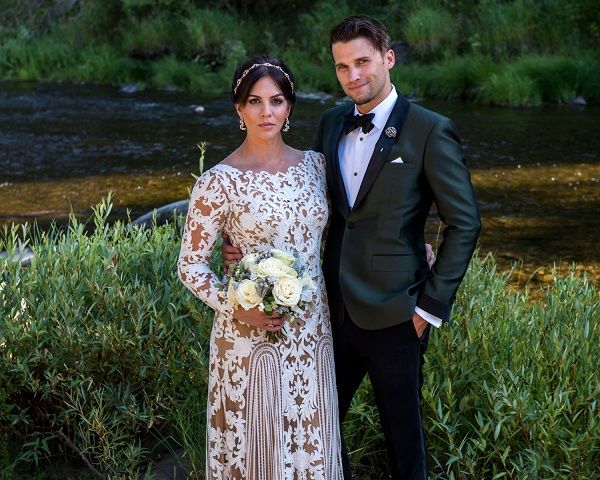 You may like to read What is Vanderpump Rules star Katie Maloney's new dream venture?
Katie's miscarriage
The 34-year-old reality star and husband Tom wanted to have a baby of their own. Also, the couple tried attempting to expect a child in 2021 but failed multiple times.
She shares her heartbreaking journey on the Reality Life podcast with host Kate Casey. A decade ago she had an accident falling from 25 feet skylight and suffered broken bones, a broken jaw, and a brain injury.
And she feels that this might be the reason that she is not able to conceive. Because initially, the couple tried to have a baby and then had an abortion.
She said,
"Tom and I'd been together for a year, and it was not pretty. Like, we fought all the time. I wanted it to work out, but I was just like if anything, he's going to leave and I'm going to be a single mom."
Adding,
"And even now, when we've tried to get pregnant, I haven't wanted to shame myself or be like, 'Is it because I did this ten years ago?' I don't want to punish myself."
We hope that the lovely married couple Katie Maloney and Tom Schwartz have a baby very soon!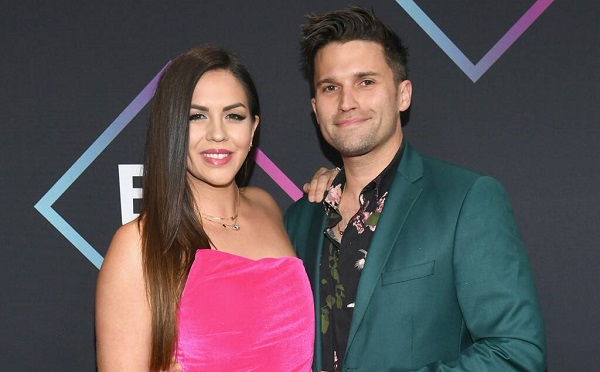 Short bio on Katie Maloney
Katie Maloney is a reality series star who made her debut through the famous reality show Vanderpump Rules. Vanderpump Rules is an American reality television series airing on Bravo that debuted on January 7, 2013, with the first season originally eight episodes. More bio…