Is the popular journalist Matt Lauer having an extra marital affair with someone? Matt Lauer who was married to Annette Loque after years of relationship is rumored to have multiple affairs! Check out weather the rumors turned out to be true or false
America's top-ranked journalist, Matt Lauer is rumored to have an affair with his co-host of "Today Show", Natalie Morales. Both of them have been working for NBC for a very long time. Matt Lauer was married to Annette Roque and Natalie is also a married woman. Still, there are rumors of them dating.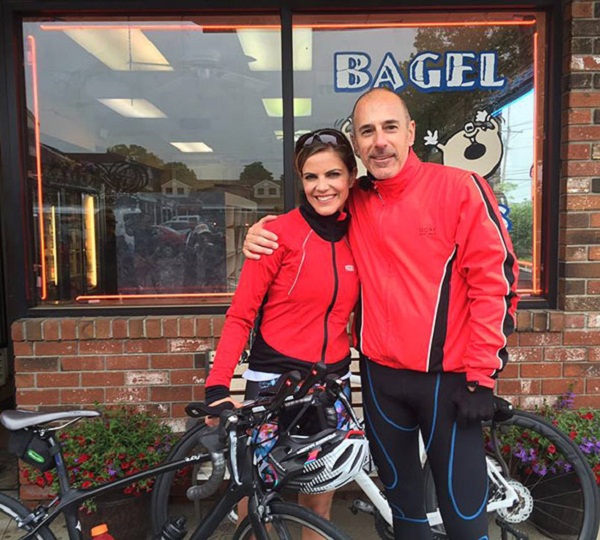 Matt Lauer's present relationship
Matt's first married Nancy in the year 1982 who was a high-powered television producer at that time. Unfortunately, the couple split up after seven years of togetherness. They did not have any child together. In 1998, he married Annette Roque who is a model by profession. They together have 3 children named Jack, Romy, Thijs. The family is staying together till date.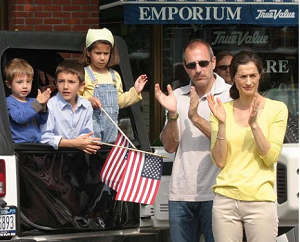 Matt Lauer's Past affairs
Even before the news of his extra-marital affairs with Natalie, he was rumored to be linked up with various other women. Yes, you heard it right! Matt Lauer was briefly linked with Kristen Gesswein who was a new caster in 1996. Similarly, there were also rumors about him having an affair with Giada De Laurentiis. Giada is an Italian-born American chef. However, Matt denied these rumors to be true. In an interview with inqusitr.com, Matt said,
"There is no truth to that story. From the horse's mouth we have been friends for ten years and more importantly, I feel bad for what she has been going through"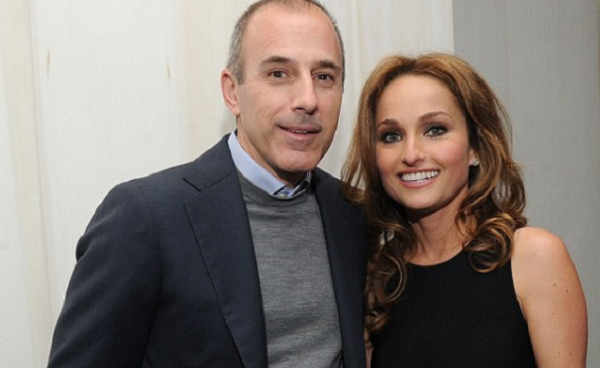 Matt's Relationship with Natalie
After the rumors of them dating aired, both Lauer and Morales denied it. But one source revealed that,
"There's speculation it's one of the reasons why she's moving . . . Matt didn't want to work with Natalie . . . He protected her for a long time and now it seems like something has gone awry,"
added an insider. But another source said that,
"There's no validity to it. Zero fact. NBC News loves her. Her contract was up in the fall and she wanted to try something new. She wanted to go to LA. [NBC] wanted to keep her."
There have been a lot of rumors and assumption regarding the relationship between Lauer and Morales. Matt has also rumored to be the father of one of the child of Natalie as everyone is buzzing that the boy looks exactly like him. Morales said,
"There is absolutely no truth to this completely absurd story. It is damaging, hurtful and extremely sexist. I have proven myself in all aspects of my job as a news professional and journalist, and am adding to my role, taking on three jobs with 'Access Hollywood Live' and 'Access Hollywood,' in addition to 'Today.' This move was dictated by me and my desire to grow in my career. Any insinuations beyond that are uninformed."
Lauer added,
"Every aspect of this story is untrue, and it's frankly sad that someone would tell lies to harm everyone involved."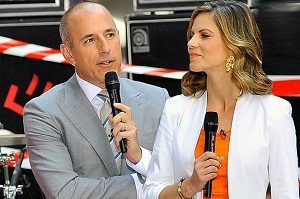 Matt Lauer and Annette Roque's relationship
Though the relationship has started years ago, there are still many complications in it. The couple who have three children together once decided to split up in 2006. There has been a strong rumor that Annette Roque filed a divorce against Lauer.
Due to the sourness in their relationship, Matt's wife Annette was compelled to file for a divorce in 2006. According to the divorce papers, Matt was not only cruel and inhuman to his wife but also exhibited aggressive behavior towards her. The divorce paper also blames him for giving more priority to his job rather than his children and wife.
However, the papers were ultimately withdrawn three weeks after they were filed.
Is the multiple affairs of Matt Lauer the reason behind the filing of divorce? Well, this doesn't really matter until everything is well between the couple.The couple celebrated their 16- year wedding anniversary in 2014. Then, the rumor about Matt being unfaithful to his wife was all over the tabloids.
Matt Lauer update
He is struggling to keep his marriage from collapsing. He has also been fired in November 2017 from his job due to allegations of sexual misconduct.
Short bio on Matt Lauer
Matt Lauer is an American journalist and television personality. He is best recognized as the host of The Today Show. He is also a contributor to the news channel Dateline NBC. More bio…