The Italian Millionaire, Gianluca Vacchi gets mocked after the news of his properties being seized by the creditors!!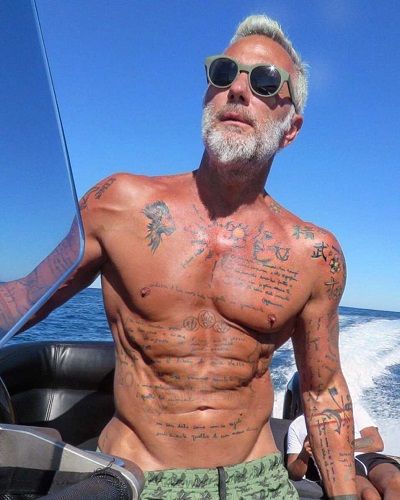 Yes, the show-off Playboy has got himself into trouble and people don't seem to be having any sympathy towards this man. Instead, Vacchi is being teased over being in the debt.
Introduction first!
If you don't know about this person named-Gianluca Vacchi then let me introduce you to him. This 52-year-old man is an Italian millionaire who was given the name of 'the coolest man in Instagram' by GQ Magazine. Although he may have grown old comparing to his age, this man is still a teenager by heart.
He got attention in the year 2016 when he was dancing by a pool with a model and he was wearing just a shanghaied handkerchief on his waist.
Showing off, DJing, partying, having famous girls/models by his side, inking his body with tattoos. This is the lifestyle the millionaire lives on. Not to mention his popularity in his Instagram with over 13.4 million followers.
Vacchi, after working in his family business for 20 years, he had decided to give up the business and give time for himself. In addition to the playboy lifestyle, he has a beautiful girlfriend tagged along who you may be familiar with.
She is none other than Ariadna Gutierrez, Miss Colombia. Yes, she is the girl who was mistaken for being Miss Universe 2015 by Steve Harvey. Vacchi has made "#Enjoy" his online catchphrase, which is also the title of a self-congratulatory book he published last year.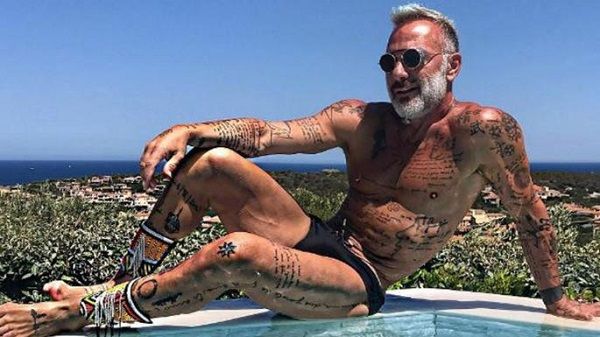 Also read Celebrity tanning expert Jules von Hep talks about his skills and experience in the field!
In that book, he recounts after 20 years of hard work in the family business, how he had decided to give up that boring life to give time for himself like his girlfriend, Ariadna Gutierrez. He has also launched his own line of branded clothing and accessories.
From the coolest guy to the famous meme
Isn't it easy to lose your dignity in just mere seconds with just single news? That's what happened to this famous playboy.
The person who had millions of admirers because of his lavish lifestyle, gained much more haters and mockers overnight because of a piece of news and what was the news about?
It was about Vacchi being in a debt. There was news which said about his properties of about  €10.5m (£9.5m) being seized to cover up his debts. According to the news, his lovely yacht where he loved to party on was seized too including villas and some of his shares.
Look at some of the mockeries that Vacchi is facing right now: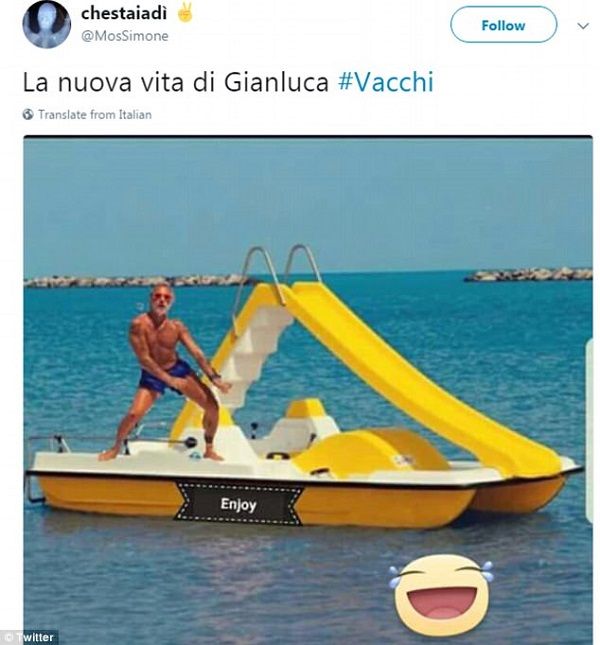 People have neither shown any mercy towards the news nor any sympathy but instead has shown turned Vacchi into a meme. It seemed as if everyone was waiting for this opportunity to bash Vacchi.
Even a facebook page was made named 'Find Gianluca Vacchi a Job' which got very popular among the FB users. Some of the users even photoshopped Vacchi into an affordable boat.
No time to care about others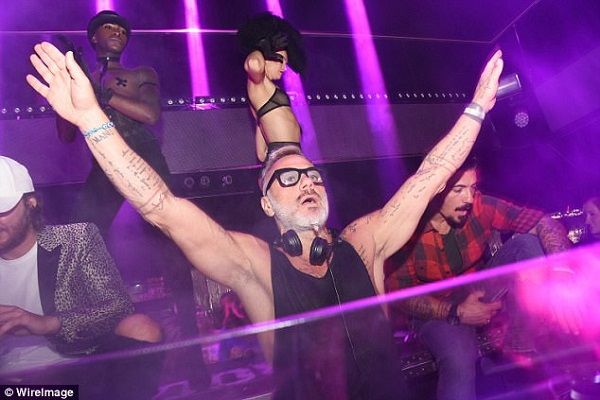 Whatever others may have said, Gianluca Vacchi has no time to pay attention to them. Even 24-hours-a-day isn't enough for Vacchi for his parties.
After all, this debt according to Vacchi is not a big deal as he was quoted as saying:
"It is just a little debt."
What are his family business that generates dividends of five million euros a year for, which is currently being handled by his cousins?
He was soon seen partying as usual with his girl in Saint Tropez, France. After taking a turn to be the DJ of the night in the VIP room, surprisingly, Vacchi was seen taking selfies with some of his fans. All thanks to his property seizure, Vacchi came up with some manners.
For a single post he shares on Instagram, he earns more than $16,750.
You may like to read Are celebrity images photoshopped? Hear the truth from Blake Lively!
Short Bio on Gianluca Vacchi
Gianluca Vacchi is the son of the Italian billionaire from Bologna who made his money designing and manufacturing machines used for packing vehicles, pharmaceuticals and food production He is the heir of IMA which reportedly generates 5 million euros a year but is known for being "The King of Instagram" where he posts pictures of his lavish playboy lifestyle. More Bio…