It's a Patch Up! Miguel and Nazanin Mandi confirm they're back together 4 months after separation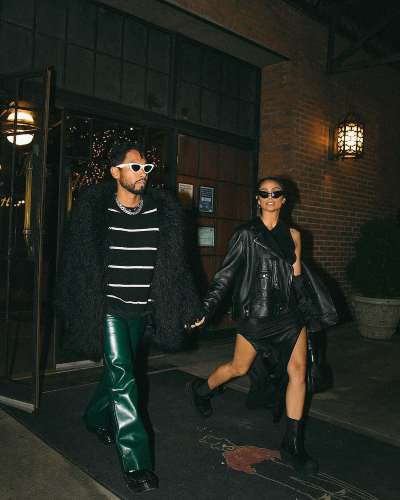 Nazanin and Miguel were teenage sweethearts, they met first when they were just 18 years old
Miguel is an American singer, songwriter, and actor 
They both got separated back in September but as of now they have reconciled
---
Nazanin Mandi, 35 and Miguel Jontel Pimentel, 36 Reunite!
The singer Miguel took to Instagram on Tuesday to announce that he and his wife Nazanin are back together after four months of the split. He shared a series of black-and-white pictures of him and the actress's coziness with captioned,
"Love heals . Proud of us"
Update: Miguel and Nazanin Mandi's relationship is like a roller-coaster ride. Because again in March 2022, they decided to split live separately.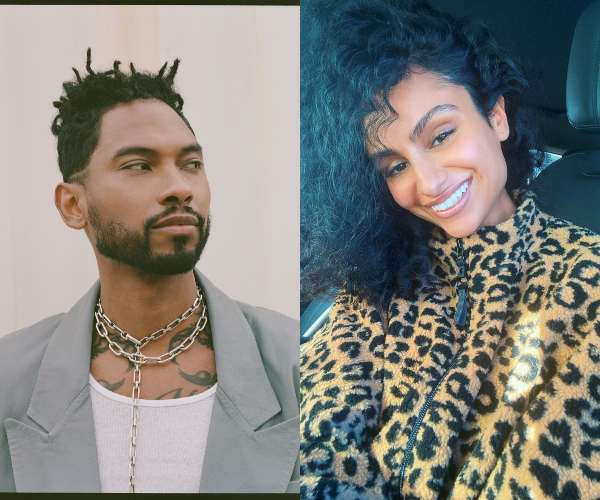 The actress, Nazanin also shared the same photo in color while her husband posted in black and white effect on her respective IG handle with captioned, '… heal the root so the tree is stable. I'm so proud of us,'. They both ended their posts as the 'Pimentel's'.
The two looked stunning in the pictures with fashionable outfits. Miguel was dressed in a black and white striped sweater and green leather pants and completed the look with a fur coat. Similarly, the actress wore a fitted and sleeveless black dress with a split and an oversized black leather biker jacket, and black combat boots.
Also read "Rosario Dawson and Sen. Cory Booker separated after almost three years of relationship"
The lovely couple also celebrates their first valentine after patching up together. Nazanin shares an Instagram story of her and Miguel having Valentine's Day dinner together. She also wrote, 'Last night was special' on the side of the picture.
Back in September, the couple decided to separate after 17 years of longtime romance. The pair's representatives revealed at that time that the two "decided to separate and have been for some time now. The couple both wish each other well."
Miguel and Nazanin Mandi's love life
Miguel and Nazanin are teenage sweethearts. They met for the first time when they were just 18 years old. The two met on the set of the singer's first music video where Mandi was interviewing Miguel for a promotional behind-the-scenes DVD.
While speaking to Vogue in 2018 she told,
"I asked him a question that wasn't on my Q&A, which was: 'All the ladies want to know, do you have a girlfriend?' And he smiled and said, 'No, but I'm looking for one,' We exchanged numbers, and he called me the next day to ask me out on a date… and ever since then, it's been one hell of a ride!"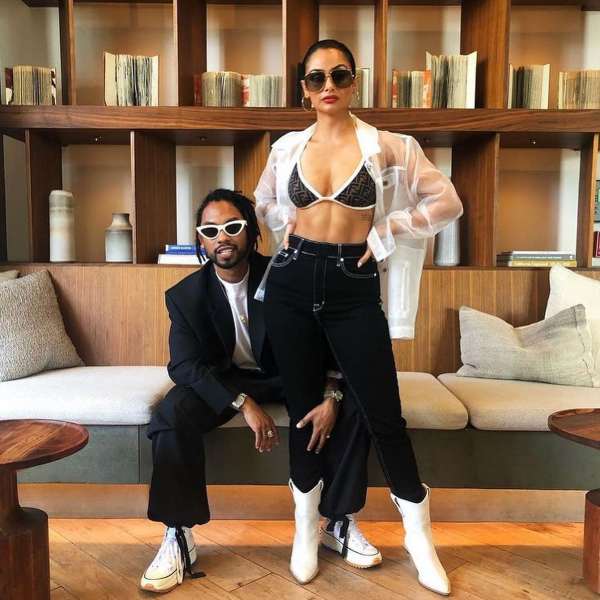 In January 2016, they had their engagement and walked down the aisle in November 2018. Miguel put an engagement ring on Nazanin while she was asleep, Nazanin told Vogue. He said,
"Grab the ring, get her hand, and delicately slide it on and then get back in bed until she wakes up. It takes her a minute to notice it and then she notices it,"
Also read "Miguel is accused of sexual assault allegation! But he is Denying..What's the truth? And there is another news,Good News! Is finally Getting Married to his Longtime Girlfriend?! Let's Find Out All"
Short bio on Nazanin Mandi
Nazanin Mandi is an American actress, singer, and model. She always aimed to be a performer since she was very young. See more…