"It's going to be a scarier version": Chris Pratt on 'Jurassic World 2', its director and the original: Learn on it here!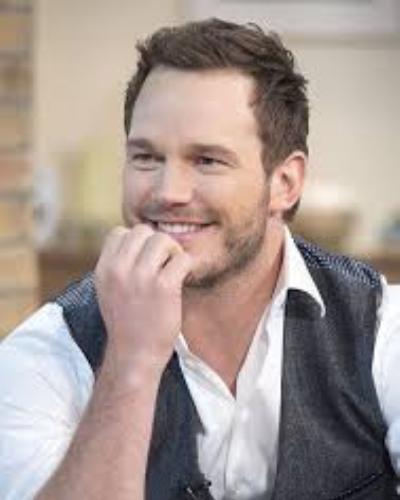 The tease of 'Jurassic World' sequel
While promoting his upcoming blockbuster franchise film titled 'Guardians of the Galaxy Vol.2', Chris Pratt dropped clues about the fifth installment of the 1993's sci-fi movie 'Jurassic Park'. Steven Spielberg's 'Jurassic Park' was a classic and a big hit.
This movie was followed by 1997's 'The Lost World', 2001's 'Jurassic Park III' and 2015's 'Jurassic World'. The 'Jurassic World' was the most successful of the sequels and had a box-office collection of $1.6 billion. It starred Chris Pratt as Owen and Bryce Dallas Howard as Claire. This American dinosaur-filled sci-fi adventure film was directed by Colin Trevorrow. It covered the happenings of 22 years since the 1993 Jurassic Park.
The sequel 'Jurassic World 2' is expected to be released in June 2018. Chris Pratt and Bryce Dallas Howard are going to retain their respective roles in the sequel. There would be some newcomers and it would be directed by J.A.Bayona.
Talking about the movie without delving into the plot details, Chris Pratt said:
"I think it's going to be a scarier version. A little bit darker and will continue to expand and carry the story forward in a way that is really unexpected and you wouldn't have imagined."
Chris Pratt said that deep emotions and suspense are an integral part of the sequel.
Chris Pratt did not forget to talk about the greatness of the original film. He said:
"Remember that scene with the Tyrannosaurus rex in the car and the kid? You see that scene again and it's quite dark and scary. Steven Spielberg was very brave doing that with kids. I think somehow you can bring that back for a blockbuster film."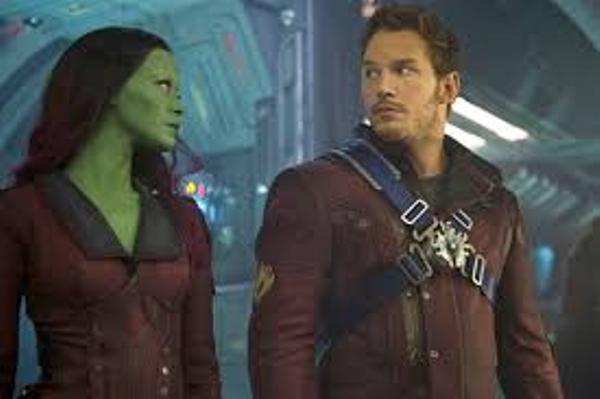 Heaps of praise for the director J.A.Bayona
Chris Pratt has already started filming for the Jurassic World 2, along with the other co-stars. He was full of praises and appreciation for the meticulous director of this sequel.
Chris Pratt said:
"Aw, man, J.A. Bayona? Do you know that filmmaker? He's a remarkable filmmaker. If you haven't seen The Impossible or A Monster Calls, I mean, he's really visually masterful. Deep emotions and suspense."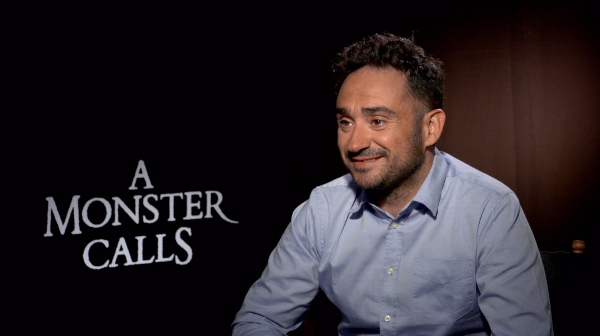 The first look images of Jurassic World 2
In a December interview given to UK Independent, Bayona had mentioned about the darkness and scariness of the upcoming sequel. He had said:
"Jurassic is going to be much more scary than the previous films, You need to think that these movies need to appeal to a very big, wide audience, and that is very tricky. But if you think about the first Jurassic Park, that was very scary."
JA Bayona had released a first look image that shows many dinosaur skeletons and a mysterious girl is seen curiously staring down at them. Trevorrow is producing this sequel and he had put the pictures of dinosaur eggs on his social media.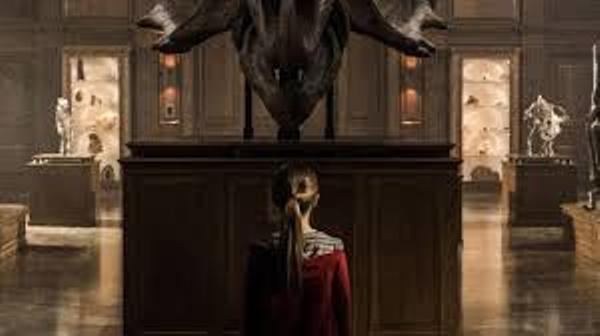 You may like to read Chris Pratt and Katherine Schwarzenegger are engaged!
The Original Classic
The classic Jurassic Park was a big grosser at the box-office. It earned $ 900 million worldwide. The audience greatly loved the movie and its plot. The movie was scarier and featured memorable scenes and actions. It won several awards and was also nominated for innumerable ones. The movie also was praised a lot by the critics.
Its visual effects, animations, the music score, and direction were enormously appreciated and awarded. There were some whispers about the deviation that the storyline did from the original book of Michael Crichton on which the story was based. But overall the movie was voted as the best and got good scores on many websites.
Chris Pratt has only provided the 'tease' of the 'Jurassic World 2' and the main script and storyline are still concealed. One will have to wait patiently for a year for the release to enjoy it!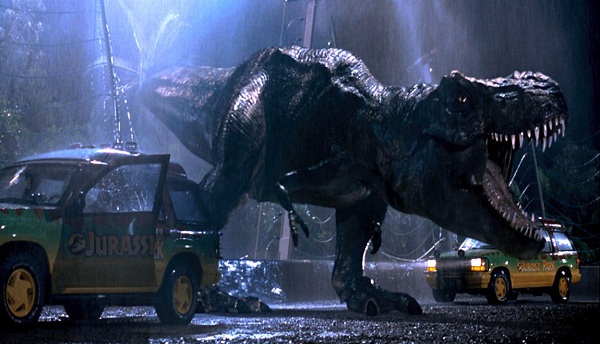 Also read Chris Pratt posts on Instagram about the great acting of father-in-law Arnold Schwarzenegger in Terminator: Dark Fate!
Short bio on Chris Pratt
Chris Pratt is an American actor. Pratt came to prominence from his television roles, including Bright Abbott in Everwood and Andy Dwyer in Parks and Recreation.
Pratt achieved leading man status after starring in two commercially successful films in 2014: The Lego Movie and Guardians of the Galaxy. In 2015, he starred in Jurassic World, his most financially successful film to date. Later that year, Time named him one of the 100 most influential people in the world on the annual Time 100 list.
Pratt continued his leading man status with The Magnificent Seven and Passengers. He will reprise his role as Star-Lord in Guardians of the Galaxy Vol. 2, Avengers: Infinity War, and an untitled fourth Avengers film. More Bio…