Who is ItsUndos aka Zach Jelks? Know about his age, parents, social media and biography
ItsUndos is a popular social media star. ItsUndos is known for his presence on TikTok, Instagram, and YouTube with his hilarious videos. He has gained millions of followers on TikTok and thousands on his Instagram account.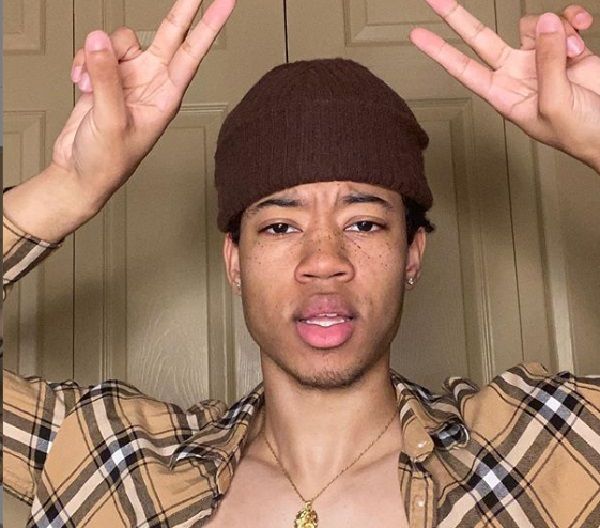 What is the age of ItsUndos?
ItsUndos was born on 17th March 2000 in Atlanta, USA. At present, he is 20 years old as he celebrated his 20th birthday in March. His real name is Zach Jelks.
Zach had a series of unfortunate events in his life. His mother Kathleen Bernice Jelks passed away on 25th July 2011. Also, his brother passed away in the year 2018. The reason of the death of his brother and mother has not been revealed.
Also read Marcia Murphey and singer Neil Diamond ended their marriage after 25 years! Know about their married life, children, divorce, net worth, biography
Is ItsUndos dating anyone?
The 20 years-old social media star ItsUndos is currently single. He is quite private when it comes to his relationship. On 10th August 2019, he posted on his Instagram that a girl named Abby Grace is his dance partner. He wrote,
"Who gonna be my new dance partner since my friend transferring ????????????"
They are just dance partner and she is dating somebody else. They have been friends for a while. Zach is private about his relationship and has not revealed much about it. He made a YouTube video where he revealed that he is single and not dating anyone.
ItsUndos Instagram
ItsUndos has gained around 396k followers on his Instagram account. He has followed around 379 accounts. He has followed popular accounts like Tori Kelly, Madison Beer, Madi Monroe, Andre Swilley, Ondreaz Lopez, Kimmy Gabriela, Nova Miller, and many others.
Zach is very active on his Instagram. He used to upload Dumbsmash videos on his Instagram. He uploads vines on his account. Also, he makes parody videos. Similarly, he has uploaded a funny parody video of stranger things season 3. As per his posts, he adores Kylie Jenner. Zach makes duet videos with Kylie.
His posts get thousands of likes. He has made more than 3k posts on his account. Popular TikTok star Addison Rae comments on his posts. As per FamousBirthdays, he posted his first post on his second Instagram account in May 2015.
Zach Jelks TikTok
ItsUndos has around 2.7 million followers on his TikTok account. He has gained around 130.5 million likes on his videos. He is following 283 accounts. Also, he makes meme videos on his TikTok. He is known for his humorous videos. Zach gained popularity for his original hip-hop dance choreography and hilarious memes.
His videos get thousands and millions of views. One of his popular videos is The CEO of OFFWhite Only Donated $50 to BLM. This video got around 1.9 million views. He makes dance videos with his sister. In one of their videos he wrote,
"I LITERALLY told her not to do that… does anyone else DESPISE their siblings ???????? @highlifekenn (dc: @myaa_monaa )"
His sister has around 17.5k followers and 127.5k likes on her TikTok account. ItsUndos is very active on his TikTok account.
He has a second TikTok account which also has a huge number of followers. His account 'jelks' has gained more than 960k followers. It has 29 million likes. He makes a similar type of reaction videos on this account as well. His videos have gained popularity for being hilarious.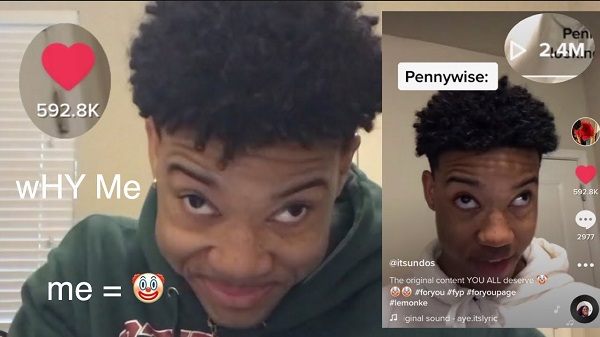 On his second account, the popular video is his duet with 'nessaabarrett'. It has 4.6 million views.
Also read TikTok stars Jaden Hossler and Bryce Hall released after arrest for drug possession! Did ex Addison Rae make Bryce's bail?
Is he on YouTube?
His videos are not limited to Instagram and TikTok but he also makes YouTube videos. On his YouTube channel, he has gained around 32.6k subscribers. His first video was on 28th December 2017. It was titled as Proof that I am a robot. 
Since then, he has uploaded videos like last time addressing this rip juice wrld, My Viral TikTok Ruined My Life, My Back To School Playlist 2019, Who is My Crush Right Now? and others. He has not posted any video since he made a video about the death of Juice Wrld six months back.