ITV's weather forecaster Lucy Verasamy scolds a Twitter fan after he remarks about her hot cross buns!
English weather broadcaster Lucy Verasamy is loved and adored by her innumerable social media fans. They like her for her presentation, dressing style, and personality. When a Twitter fan remarked about her hot cross buns, she lashed back at him.
Lucy Verasamy and her fan's remark
The weather girl Lucy Verasamy, 38 has a huge fan following on social media. Her Twitter fans number 161.8k and on her Instagram, 96k fans are following her.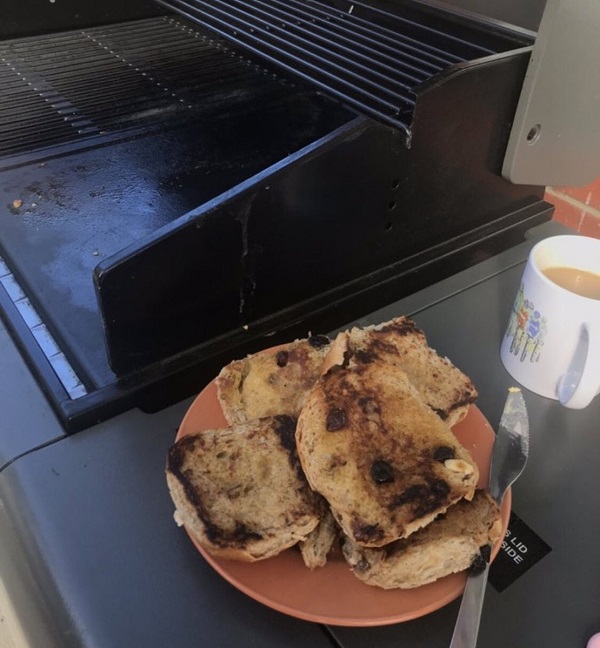 The ITV weather star had shared with her social media fans an image of her food items which she baked on this Easter. These food items were placed beside a BBQ. She wrote for this post:
"Ta da! BBQ-ed hot cross buns."
But one of her fans was confused about her method of cooking the buns. He wrote a comment which read:
"Seems a lot of effort for what could have been thrown in he toaster…"
Lucy Verasamy and her retort
Lucy Verasamy was not going to keep quiet on this comment. She warned her fans that buns should never be put in the toaster. She replied:
"NEVER ever put hot x buns in the toaster!!"
There were some negative remarks for her regarding her broadcasting and weather reporting as well.
Another of her follower called  Official Weather UK tweeted:
"Actually I do, it's fake news & totally wrong – fact.

"I have no idea what model @LucyWeather is using to suggest 26° to 28° early next week but from what I'm seeing it'll be a couple of degrees less warm with highs of 20° to 22° expected."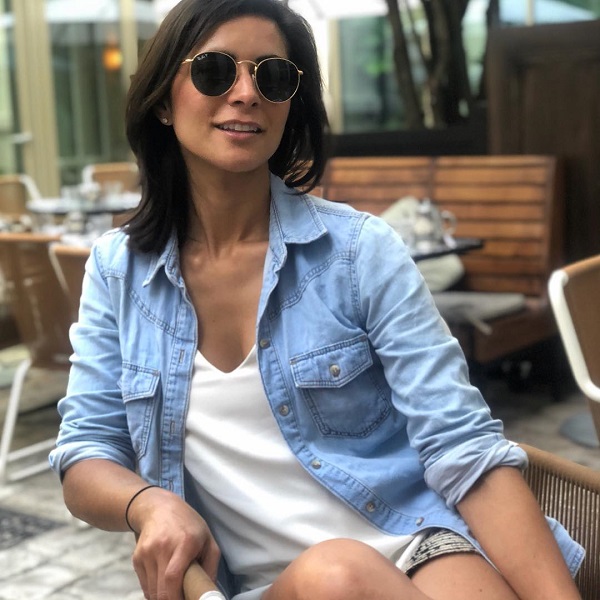 Another one of her followers was rather rude and tweeted:
"I normally turn the TV over when she's on because it's not a forecast.

"Much prefer to watch @ChrisPage90 on @itvanglia for a more detailed synopsis for our area!"
She was not to take things lying down and hit back at this fan stating that she and Chris Page are on the same channel. She replied thus:
"Charming!… You'll miss Chris if you turn over though."

"We're all on the same team."
Lucy Verasamy and her career start
Lucy Verasamy completed her graduation in 2001 from Brunel University. After her graduate studies, she started working for the weather center of the Press Association. She was with them for 4 years in the capacity of a broadcaster. Additionally, she used to write forecasts for newspapers and also radio scripts. She then joined Sky News' breakfast show called Sunrise. Here, she used to present the weather.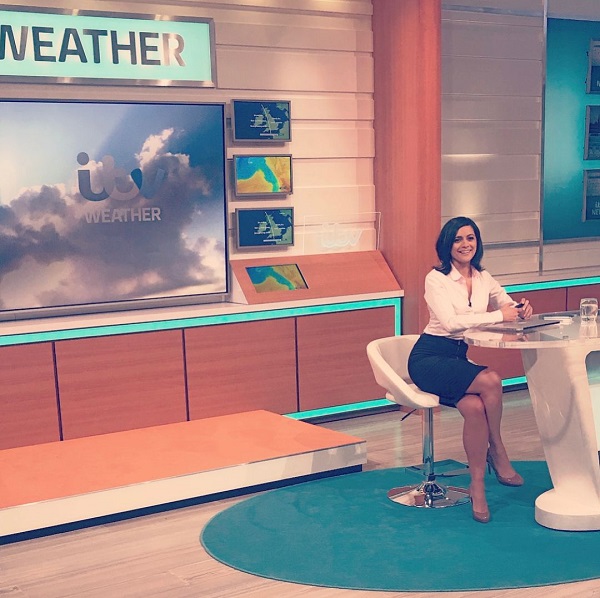 She was with the Sky News website called Climate Clinic and used to answer people's questions on it. She was a contributor to the blog of Sky News called The Weather Girls.
In 2010, she joined the newly launched show of ITV called Daybreak. She resigned two years later.
Currently, Lucy presents the national weather on ITV racing and delivers weather forecasts on the network on a daily basis.
A short bio on Lucy Verasamy
Lucy Verasamy is an English Weather Forecaster who is immensely popular for her work as a weather forecaster for 'SKY'. She is currently working on 'ITV Breakfast' working as a weather forecaster and environment correspondent. She is also titled as the hottest weather woman. More Bio…