Jacelyn Tay divorces her husband of 8 years Brian Wong
Former Mediacorp actress Jacelyn Tay was married to Brian Wong for eight years. But this Sunday on 18 November 2018 Jacelyn has revealed that she is splitting from him.
Jacelyn Tay and her divorce announcement
Jacelyn Tay took to Instagram to reveal to her fans that she is splitting from her husband of 8 years Brian Wong, 50. The health coach said that they are in the final stages of their divorce proceedings. She also said that she is aware that many of them may be shocked by this news.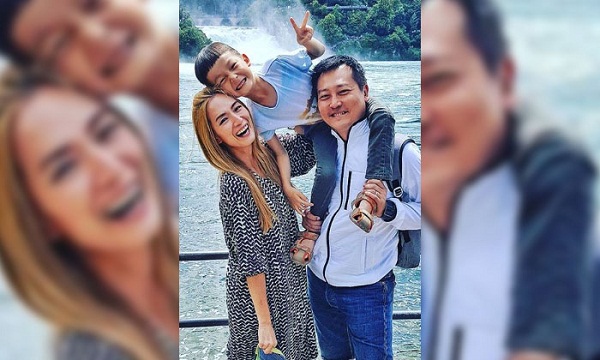 She also assured her fans, writing:
"Don't worry, me and Zavier are fine."
Zavier is her son with her now ex-husband. Jacelyn had uploaded two pictures one of her and her son at the Changi Airport's Terminal 3 departure hall and the other of her son and his father Brian inside the airplane of Singapore Airlines flight. The father and son are going g to Europe for a holiday. She wrote:
"Zavier is now on flight with his daddy to explore Europe,"
She wrote:
"I ask that no one comment here as I will delete all comments for my son's sake. If you truly love us and want to give support, just give a Like and pray for us. Thank you for your love. . . . "
In an hour, her post was flooded with 3000 likes.
The reason for the couple 's split
Jacelyn has not specified the reason for the divorce. She said:
"I do not think I owe anyone the reason for divorce except to my son. Even if you guys know, you can't help or change anything for us. Hence, I ask all who truly care for me and Zavier to give us a peaceful Christmas this year."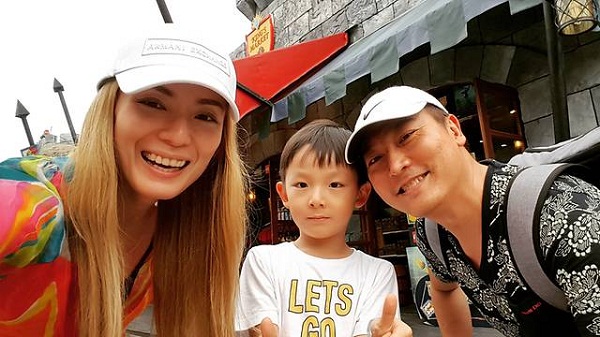 Jacelyn and her son's school achievement
Jacelyn had two days before on 16 November posted a family photo on her social media. This was a celebration in honor of her son's school success and achievements. The picture pointed towards domestic bliss and hence people were taken aback by her recent divorce announcement.
Click to know more about The legal woes of former baseball player Pete Rose! His divorce proceedings are not over and he wants to marry his new girlfriend!
Jacelyn Tay and her relationship with Brian Wong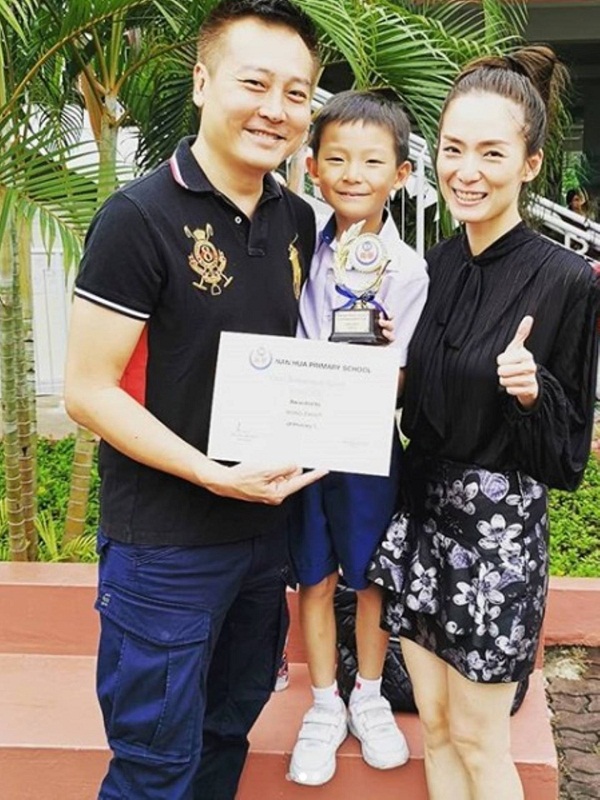 The founder of the wellness center Body has announced is 43 years old now and met and dated the businessman Brian Wong. The couple got married on 10 October 2010. It was a star-studded lavish wedding held in the Pan Pacific Hotel. She had said in an interview at that time that the wedding date of 10-10-10 sounds like the start of a wedding March.
One year post-marriage, she delivered a son named Zavier who is 7 now.
Brian was a Mediacorp sales Executive and he left the job to concentrate full-time at their health and wellness business.
Click to know more about William Proctor the husband of Fox and Friends co-host Ainsley Earhardt files for divorce at the Manhattan Supreme Court!
Source: The Straits Times. Asia One, 8days.sg