Jack Gleeson's role in GOT made him more recognized but, decided to get permanently retired from acting after his work in GOT!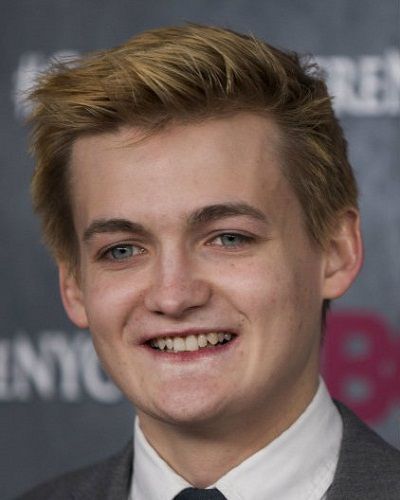 Jack Gleeson's childhood and details
Jack Gleeson is popular as Joffrey Baratheon in the Game of Thrones (Drama series). Jack Gleeson was born on 20 May 1992 in Cork, Ireland.
There is no further information about his parents' names or the type of job they do. Nor do we have any details about his family background and childhood.
But, we know about his sisters. His sisters' names are Hannah Gleeson, Rachel Gleeson, and Emma Gleeson. His mother tongue Nationality is Irish. Jack belongs to Irish, and Caucasian ethnicities. His birth sign is Taurus. His interest in acting began at an early age.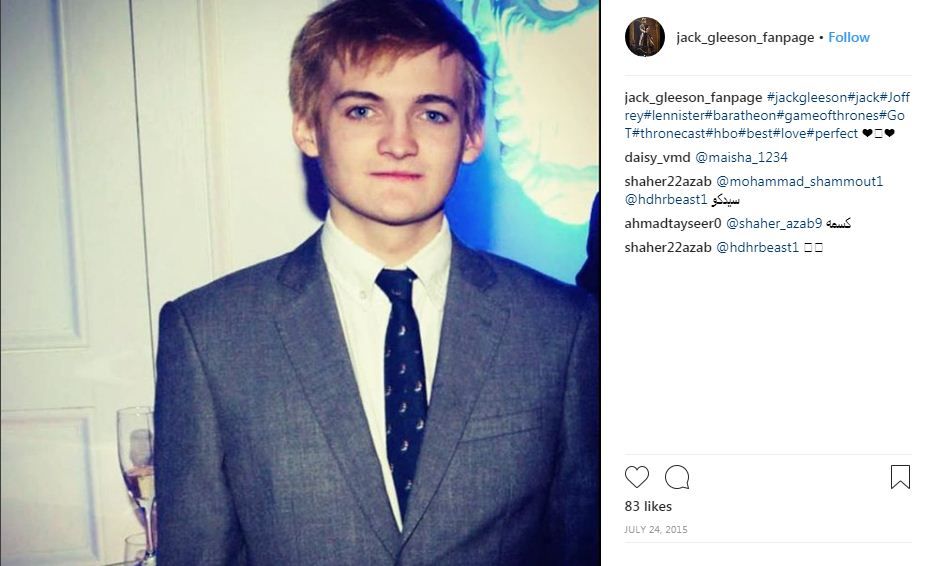 Jack Gleeson's educational background
Jack was a student of philosophy and theology. He attended Gonzaga College from 2004 to 2010. His sisters Rachel and Emma are also Ireland-based actresses.
From Trinity College, Jack graduated with a degree in Philosophy and Theology. Furthermore, he also attended the Leinster School of Music and Drama.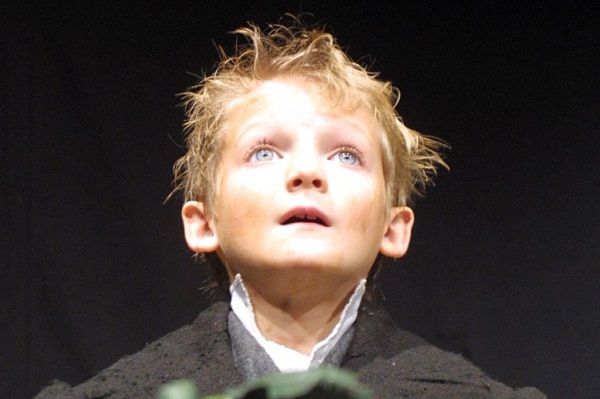 Jack Gleeson's beginning years
Irish actor- Jack Gleeson's acting career began in 2002. And ever since that year, he has been able to remain active, but currently, he has already taken retirement from acting.
His first debut was in Reign of Fire (Doomsday film/Disaster Film). While doing Reign of Fire, Jack was at a young age i.e. 7 years.
Back in 2005, Jack was featured in Batman Begins (Drama/Fantasy). He began acting at seven years old in the Independent Theater Workshop.
His acting skills made it through a movie in 2007 Shrooms (Mystery/Slasher). Likewise in 2009, he performed in A Shine of Rainbows (Drama/Indie film).
His role as Dara in All Good Children (Drama-2010) was a leading role in the drama. His role in the film garnered him more popularity and positive reviews. Variety magazine considered Gleeson "the pic's big discovery".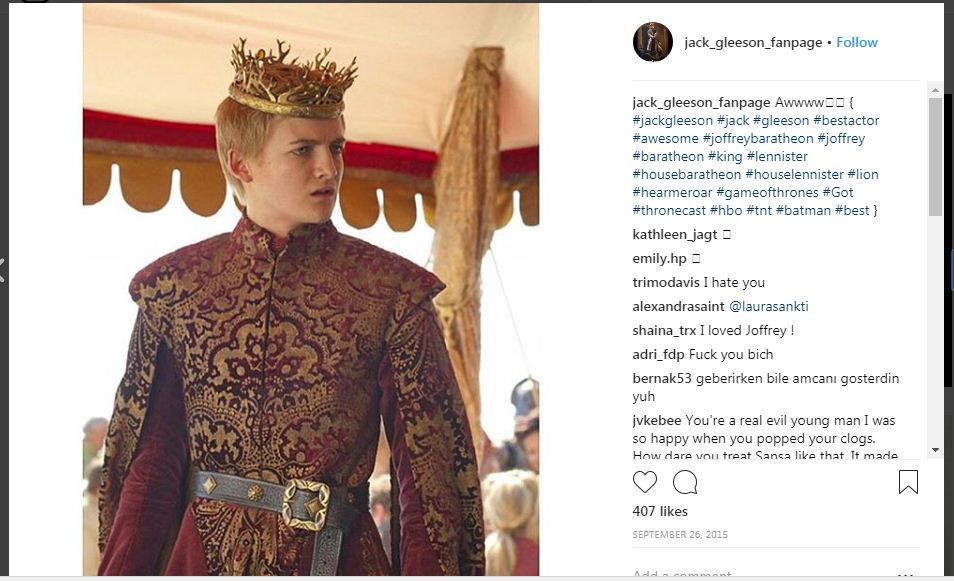 Jack as Joffrey Baratheon in GOT
Standing 5 Feet 7 Inches tall, Jack got the most role which made him more recognized by his fans. His portrayal of Joffrey Baratheon was an influential performance.
In the HBO television series Game of Thrones, he says his inspiration for his Game of Thrones role was Joaquin Phoenix in Gladiator. He worked with GOT in from 2011 until 2014.
After he finished his acting with GOT, he planned to get retire from acting to pursue an academic career. But, in 2014, he came up with his decision to permanently retire from acting after concluding his work in Game of Thrones.
But with his roles in many movies, he has successfully achieved fame and recognition all over the world. Furthermore, Jack also founded a theater company named Collapsing Horse Theatre Company. This theater company is based in Dublin and Jack is also the artistic director.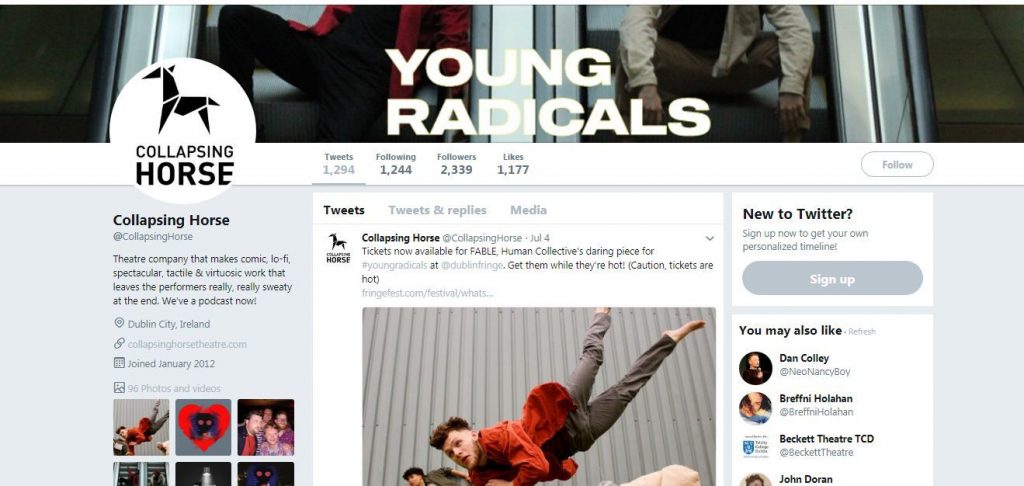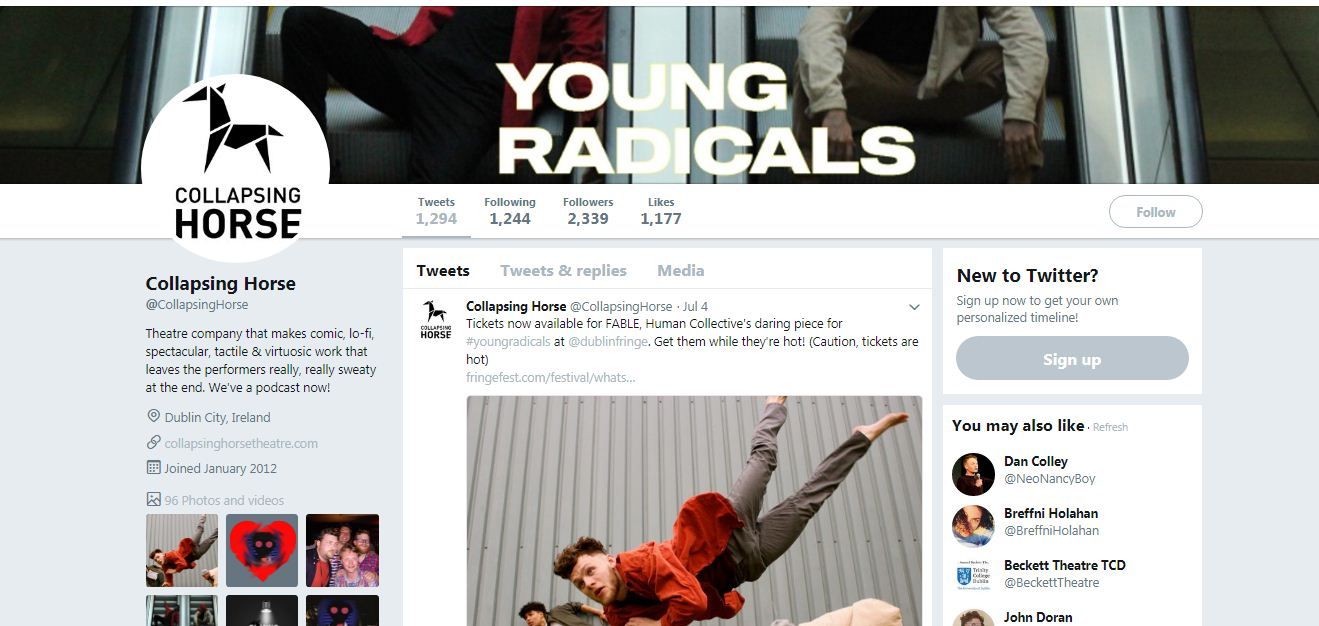 Jack Gleeson's personal life
Jack Gleeson, 26 years old actor is busy in his career. We have no information on past relationships for Jack Gleeson. As he is 26 years, he is a young, charming, and talented actor who is yet to be in any relationship. Therefore, we hope he finds someone special.
Jack's fans may have tried to find him on social media. He seems active on social media like Twitter which has 13.8k followers.
A short bio on Jack Gleeson:
Jack Gleeson is an Irish actor. He started acting in 2002. He is best known as Joffrey Baratheon on the popular television series Game of Thrones from 2011 until 2014. more bio…
Source: celebrityxyz