Jack and Lisa Osbourne expecting their third child! Jack is coping well with his Multiple Sclerosis and learned to live his life the fullest!
Lisa Osbourne pregnant with the third child
Jack Osbourne, 31 is a happy man these days! His wife of 5 years Lisa Osbourne, 30 is pregnant and expecting baby no.3.
In the end of August 2017, Lisa has shared a picture on her Instagram. It is a mirror selfie which shows her in a floral print dress and her prominent baby bump showing through it. She has made a rock-and-roll hand sign while her husband in a suit is standing just behind her with eyes fixed on her. He has his man bun in place. Lisa has captioned this picture with the words:
"Literally ate the biggest burrito ever ."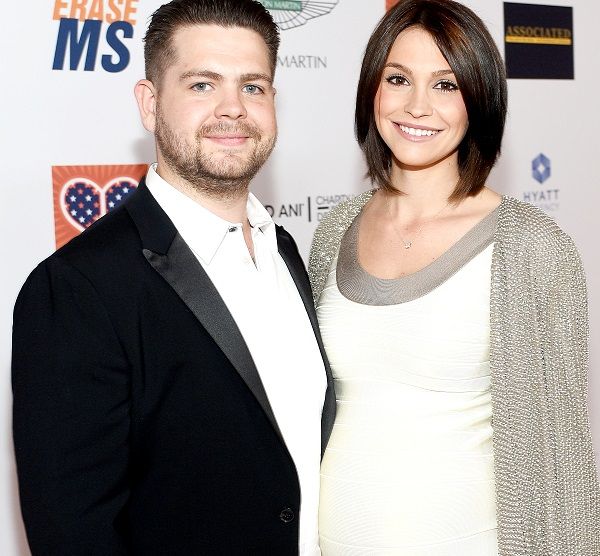 Jack Osbourne and Lisa have 2 daughters together; Pearl Clementine, 5 and Andy Rose, 2. Lisa had a late-term miscarriage in 2013.
They are very loving and caring parents and both spend quality time with their little ones. Lisa said once that she does know that her kids' childhood will not last long and when small, they want to be close to their parents always. So she does not mind and allows them.
Jack had once said in an interview jokingly:
"I'll let them venture out a little bit more than my wife will — my wife's very like, 'No, no, no, no, don't, she could get hurt,' I'm like, 'Eh, put her on a surfboard, we'll push her into a wave, she can swim.' "
Also read Son of John Michael, Jack Osbourne seems to start his new love beginning with L.A. Artist Meg Zany! Know more details about his separation from his ex-wife!
Jack's multiple sclerosis
At the backdrop of all this happiness is the looming truth of Jack's diagnosis of Multiple Sclerosis. In 2012, Jack had announced that he is suffering from multiple sclerosis. Reality TV star Jack was angry and frustrated since the diagnosis was made after the birth of his first daughter. His mother Sharon also kept thinking:
"I keep thinking: 'What did I do wrong? What did I eat or drink when I was pregnant? I feel like it's somehow my fault," 
Now, at the end of 5 years since diagnosis, Jack has overcome the initial emotional outburst and is maintaining a positive outlook towards his life and disease. He said:
"MS is not a death sentence, ultimately. Not anymore. There's hope, there's absolutely hope."
The son of rock legend Ozzy Osbourne has now become an advocate of the MS Community. He said:
"Before this, I would just be a typical 20-something-year-old and lounge around and just kind of kick it when I could. I don't do that anymore. I hate wasting days. I'm always doing something and trying to accomplish something, whether it's work, something social or doing something active. So for that, I'm appreciative of it."
He added:
"Depression is the most common symptom among people with multiple sclerosis. For me, depression is one of those things where I have had these little slumps, and I have to pull myself out of it."
Jack was diagnosed when a sudden more than 80% vision loss occurred in his right eye on his way back from a movie.
Multiple Sclerosis
Multiple Sclerosis is an autoimmune relapsing disorder in which there are recurrent incidents of nerve inflammation. This is usually patchy and the symptoms include muscle weakness, tingling, numbness, vision loss, with or without cognitive or coordination issues.
Genes and infection play a role in the causation. There is no cure and medicines such as steroids are used t control the condition. Besides, rest, lower stress, a healthy diet, and exercises benefit. According to the Mayo Clinic, cool baths are also useful.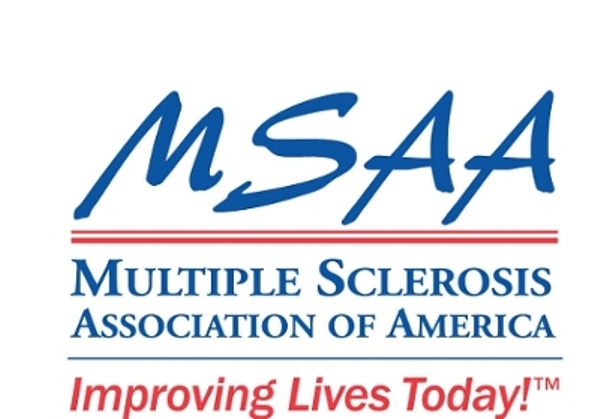 Update on the divorce of Jack and Lisa Osbournes
Jack and Lisa walked down the aisle after four months of the relationship. Their marriage was an intimate Hawaiian ceremony. After the birth of their third child, their relationship started getting worse.
As a result, they filed for divorce after three months of their birth. They confirmed the news on their joint Instagram and said,
"What's best for our family right now is that we separate lovingly and remain best friends."
After their divorce in the year 2018, Jack has moved on. At present, he is dating Meg Zany.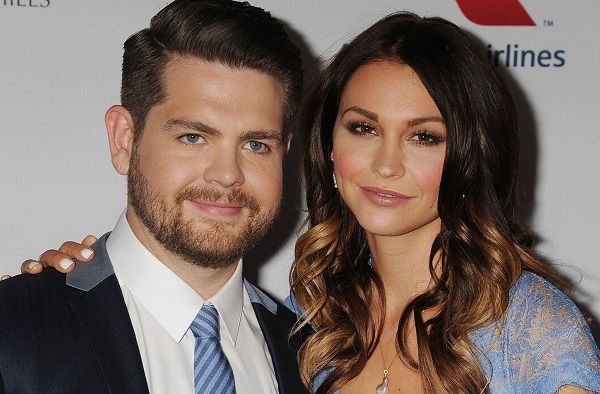 Also read Are Evelyn Melendez and singer Jordan Knight divorced? Know about her marriage, husband, and children
Short bio on Jack Osbourne
Jack Osbourne is an English media personality. People mostly know him as the son of heavy metal singer Ozzy Osbourne. From 2002 to 2005, he starred on MTV's reality series 'The Osbournes.' See more…
Source: mirror, Wikipedia