Jack Osbourne and Lisa Stelly finalize their divorce! Latest update on their relationship!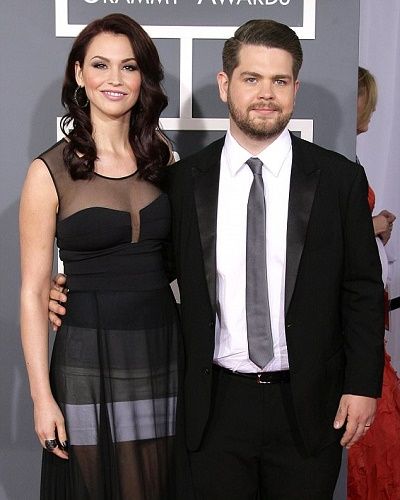 Jack Osbourne and his now ex-wife actress Lisa Stelly announced their divorce after more than six years together. Lisa had apparently filed for divorce almost a year prior, and Jack confirmed it early this year. The couples confirmed their divorce after only three months welcoming their third daughter, which is causing some gossips here and there.
According to PEOPLE, close sources to the stated that the two are both getting along as friends. They said,
"Jack and Lisa are both doing well, getting along great as friends, and are still very much involved as a family with the kids."
Back in August, the formal couple agreed to joint custody of their three daughters: Andy Rose, aged 3, Pearl Clementine, aged 6, and Minnie Theodora, aged 13.
The two agreed on an upfront cash payout, according to TMZ. Both separated their assets and walked away with a piece of property. The two have not given any particular reason rather just blamed it due to irreconcilable differences.
Also, read about Sharon Osbourne breaks down into tears as she narrates her mental health ordeal!
A rewind to Jack Osbourne and Lisa Stelly's relationship!
Jack build quite a reputation after his participation in the reality show "The Osbournes". Being the son of famous heavy-metal singer Ozzy Osbourne, Jack starred in the reality show televising his lifestyle along with father Ozzy Osbourne, mother Sharon and sister Kelly Osbourne. He quickly gained notoriety for being the rebellious kid in the house during his time in the show.
Jack was a teenager during his time in the show, therefore, he was mostly shown as the angsty troublemaker teen. He was always seen fighting and partying especially with sister Kelly Osbourne.
Despite his earlier reputation and being an addict at a very young age, Jack dated Lisa sometime during 2011. The two got engaged in September of 2011 only after 4 months of dating. The ex-couples announced them expecting a baby after only weeks of announcing their engagement.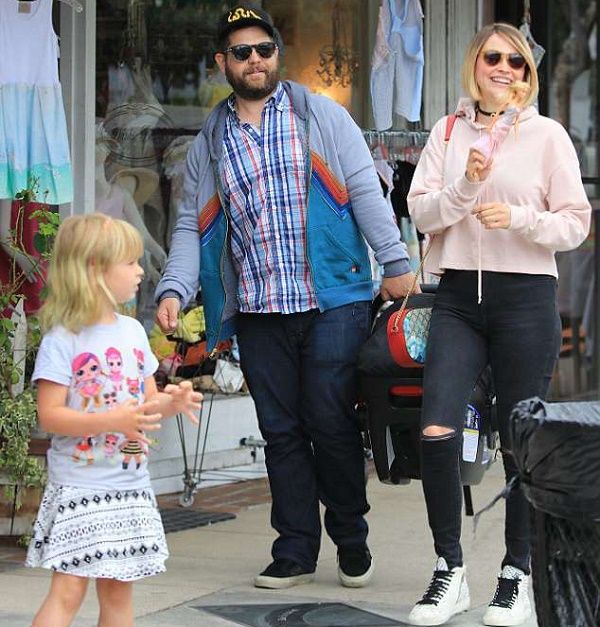 On the 24th of April 2012, the ex-couples welcomed their first child. They later married on 7th October 2012 in Hawaii. The two yet again announced another child on way and gave birth to the second child on the 6th of September 2013.
However, Lisa sadly announced that she suffered a third-trimester miscarriage. She then welcomed their second baby-girl, Andy Rose Osbourne, on 13th June 2015. Even though the couple went onto welcome another baby-girl, their third child daughter Mina Theoadara Osbourne, they announced their split on May 18 of 2018, only three months after the born of their third child. The now ex-couples finalized their divorce on 5th March 2019.
Also, read about Prince of Darkness Ozzy Osbourne is hospitalized for flu complications! 
Update on their situation after the divorce!
As of now, the two are divorced and according to sources, Lisa denied spousal support. She rather agreed on an upfront cash payout.
According to court documents obtained by The Blast, Jack transferred the deed of the couple's 4-bedroom, 3,5 bathroom home in Sherman Oaks, purchased for $1.875 million and Lisa filed documents transferring the deed to their Studio City mansion, they purchased for $3.2 million.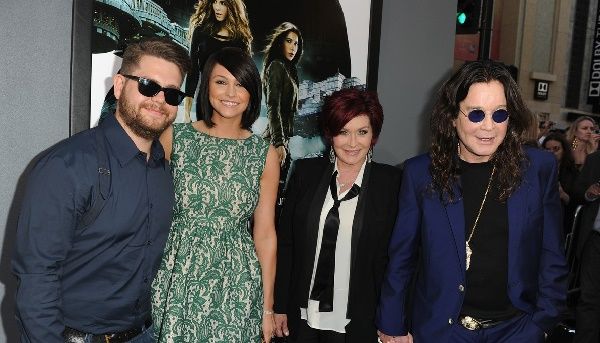 While both heavily emphasized their split-up as a natural drift, close sources say that Jack was still trying very hard to work things out but Lisa was already adamant about the decision to split. One insider disclosed to Heart magazine,
"They tried to stay strong and support each other and had therapy sessions for years but there were issues they couldn't resolve. They just ended up drifting further apart and while Jack wanted to stay together, Lisa had finally had enough."
Jack will be sharing joint custody of their three children. He allegedly will pay "a very large amount of child support". The two released a statement,
"So, first and foremost, we absolutely still love each other. Our family is the most important thing in our lives, and we tried everything we could for many years to make this work. What's best for our family right now is that we separate lovingly, and remain best friends who are committed to raising our children together."
Also, read about Health update! Ozzy Osbourne cancels his four tour dates due to a bad hand infection!
Short Bio on Jack Osbourne
Jack Osbourne is an English media personality. People mostly know him as the son of heavy metal singer Ozzy Osbourne. From 2002 to 2005, he starred on MTV's reality series 'The Osbournes.' See more Bio…
Sources: PEOPLE, Metro, Wikipedia, The Sun