Jackie Stallone, astrologer and mother of actor Sylvester Stallone dies at the age of 98!
American astrologer and mother of the famous actor Sylvester Stallone, Jackie Stallone is no more. She breathed her last on 21 September 2020. It was a peaceful death in her sleep. She was a fitness freak and her mentation remained sharp until her death.
Jackie Stallone and her natural peaceful death
American astrologer and mother of famous Hollywood actor, Sylvester Stallone, Jackie Stallone died peacefully in her sleep on 21 September 2020. She was of the ripe old age of 98 years and had lived her life as per her terms. Her youngest son, musician Frank announced her death on his Instagram. He wrote:
"This morning my brothers and I lost our mother Jackie Stallone . She was the mother to four children, Tommy, Sylvester, Frankie and my late sister Toni Ann. And she was a remarkable woman working out everyday full of spunk and fearless . She died in her sleep as she had wished. It was hard not to like her, she was very eccentric and flamboyant person.

Jackie [Source: Instagram]

"She was born on November 29 th 1921 in Washington DC ,she lived through prohibition , the depression and World War II . I would talk to her for hours about the 20's 30's and 40's. It was a history lesson. Her mind was as sharp as a razor till the day she died. She never wore a mask a true revolutionary gal . I guess I'm drowning my emotions in tears and to much vino. But when you've known someone for 70 yrs it tough and sad. She had seven grandchildren and 3 great grandchildren . My brother Sylvester took care of her like a Queen for all of her life. I will never be able to call my mom again or have her yell at me why I never got married . But we all loved her and her spirit to survive and prevail . I'll miss you always mommy. @officialslystallone."
Along with this, he uploaded her photo of young days.
Jackie and her life in short
Jacnke's birth name was Jacqueline Frances Labofish. At the age of 15, she ran away from Washington DC home to join the circus. In 2005, she revealed that her father wanted her to be a lawyer and she wanted to be on stage. For two years, she was a trapeze artist. Subsequently, she took up the job of a chorus girl in Broadway.
Her first husband was  Frank Stallone Sr, a hairdresser, and actor. They wed in 1945 but divorced in 1957. They had two sons together: Sylvester and Frank. Jackie's second husband was Anthony Filiti and the two had a daughter named Toni D'Alto. Toni died in 2012 at the age of 48 due to lung cancer.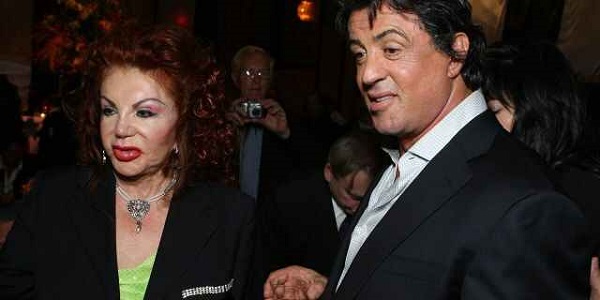 In the 1950s, she started an all-women gym called Barbella's. She also had a fitness slot on local TV of Washington DC. Later, she promoted women wrestling and made it mainstream.
After this, Jackie took to astrology and in 1989 wrote a book called Star Power: An Astrological Guide to Super success. She also appeared on various channels of TV as a psychic reader and astrologer. She had her own psyche hotline. Additionally, she originated the rumpology-art of reading a person's future through lines and crevices of the buttock region.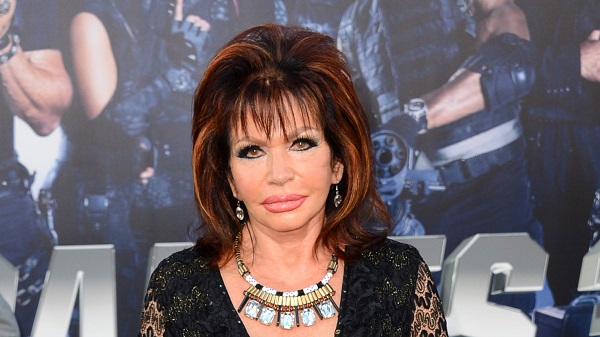 Her third marriage was to Stephen Devine in 1998 but she did not stay with him. She was a surprise contestant on CBB in 2005.