Is Jackson Mahomes Dating? TikTok star Sparks Relationship Rumors After Kiss With Dayna Marie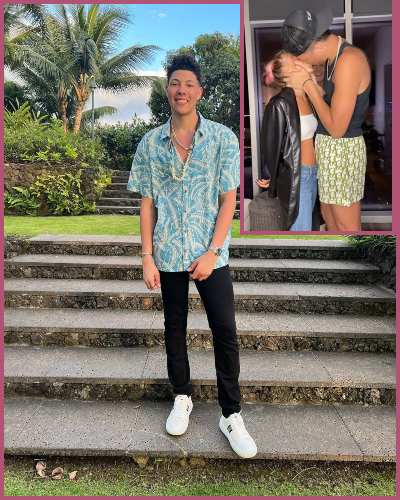 Jackson Mahomes is the younger brother of the NFL player Patrick Mahomes II who recently shared as Patrick's best man at the Chiefs star's wedding in Hawaii
He is rumored to be dating fellow social media personality, Dayna Marie
The TikTok star shared an IG story in which he posted a video where he smooches Marie
---
Tiktok star Jackson Mahomes is the younger brother of the NFL player Patrick Mahomes II who recently sparks relationship rumors with fellow social media personality Dayna Marie.
On Wednesday (March 16), the 21-years-old posted an IG story in which he posted a Tiktok video where he smooches Marie.
Also, Marie reposts the video on her respective Instagram handle. Instantly, the video caused fans to spark a romantic relationship between them.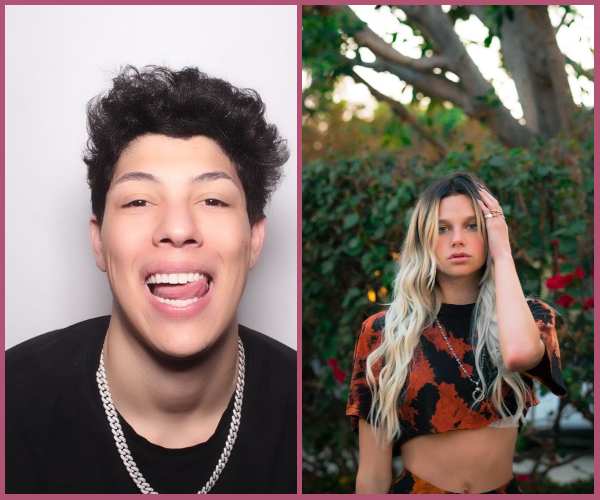 In the video, the two were collaborating with fellow tiktok star BlaneOh in which they were vibing in Kevin Gates's song "Thinkin' with My D***,".
Mahomes slightly pushed BlaneOn out of the way and the two shared a kiss eventually, he cut off the camera. The video is uploaded to BlaneOh's Tiktok handle.
Marie also shared TMZ's article about their kiss on her IG story with the caption
"YOUR Done. LMAO"
Also read "Wedding Bells! Patrick Mahomes II Marries High School Sweetheart Brittany Mahomes"
After that video, Jackson uploaded another video on his Tiktok handle in which the two were dancing to BTS' 'Blood, Sweat and Tears' remix.
The duo seemed a little cozy in that video too. He added a heart-shaped emoji and tagged Dayna in the comment section.
It is unclear whether they were dating or not. Last month, Mahomes posted another video where he shared a huge kiss with a girl named Hope Seaton which he also captioned,
"Meet my girlfriend,"
Who is Dayna Marie?
Dayana is a Canadian-born American social media personality. She is best known as a TikTok star who is popular for her prank videos.
Besides, she is also popular on Instagram and YouTube. She grew up in Los Angeles, California with two sisters. One of her sisters Heather is a model.
Marie was born on June 21, 2000, in Canada to Steve (father) and Lisa Marie (mother). In March 2019, she began her TikTok journey and has garnered nearly 6.8m followers on her followers as of now.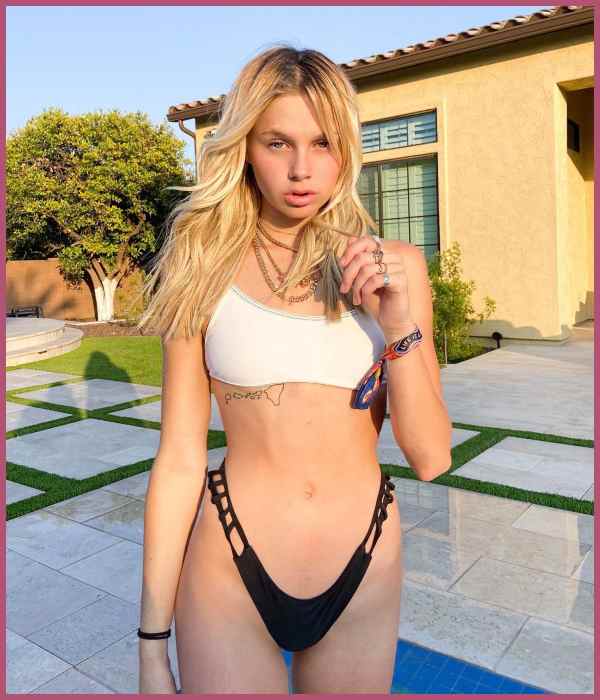 She posts funny lip-syncs, comedy clips, prank videos, lifestyle content, and dance videos on her Tiktok handle. Similarly, she is a member of the Tiktok group named Blonde Squad along with Haley Rose and Rachel Turner.
She is also popular on Instagram where she often posted pictures of herself dressed in swimsuits. Marie has over 1M followers on her Instagram account.
Also read "Jackson Mahomes threw water at Raven fans after his brother's defeat!"
Further, she has a self-titled YouTube channel in which she uploaded vlogs, pranks, challenges, and travel videos. The social media star has endorsed several brands such as  Nectar, Prive Revaux, Bracelets Dude, and Shop Wavey.
Short bio on Jackson Mahomes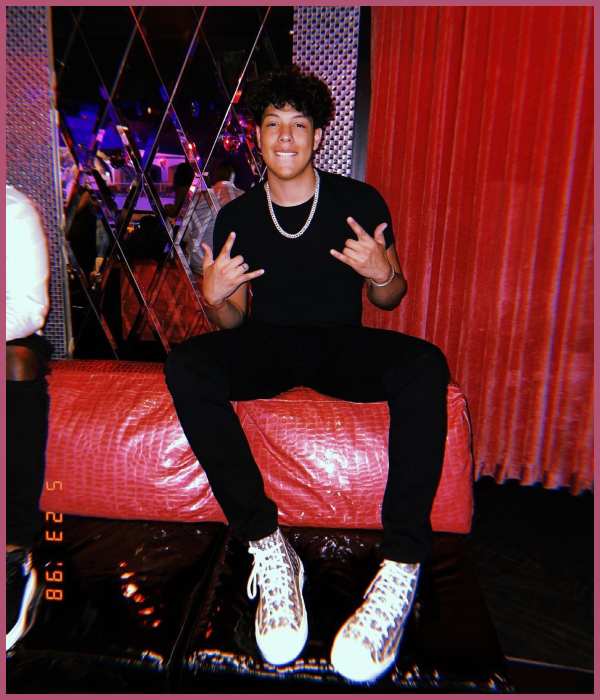 Jackson Mahomes is an American social media star. He gained fame due to his content on TikTok and Instagram.
He is also popular for being the brother of the NFL player Patrick Mahomes II. See more…