Jacob Bixenman and Troye Sivan is happily in relationship with each other! Click to view their most adorable moments!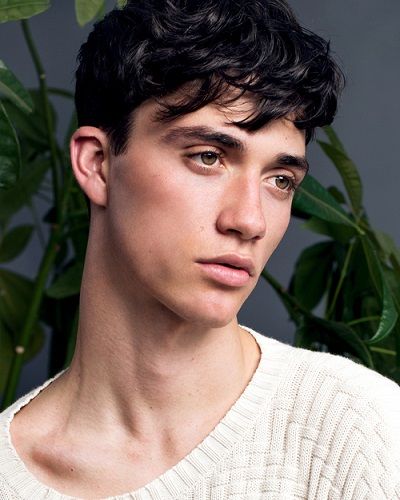 The Happy Couple, Jacob Bixenman, and Troye Sivan went public about their relationship.
In August 2016, Troye Sivan publicly announced to the media about his boyfriend Jacob Bixenman at the 2016 MTV Video Awards with their biggest date yet.
---
Read to learn more about them!
Update: Jacob Bixenman and Troye Sivan broke up in August 2020 after dating for four years. The news was confirmed by Troye Sivan.
Gay couple: Jacob Bixenman and Troye Sivan
Jacob Bixenman, 27 years old is known as an American model, photographer, and filmmaker. And Jacob Bixenman's zodiac is Gemini.
Troye Sivan, 26 years old is an old Australian Model. He is most famous for Spud. His zodiac sign is Gemini.
They met for the first time at a fashion show. After the first meeting, they started being connected. And they are very happy in their relationship.
When Troye was asked about his boyfriend, he praised him and said,
"I don't know, I mean, I think he's got like a kind of energy about him, a magnetic sort of energy. I think people can't help but love him. He's just got one of those personalities that draws people in."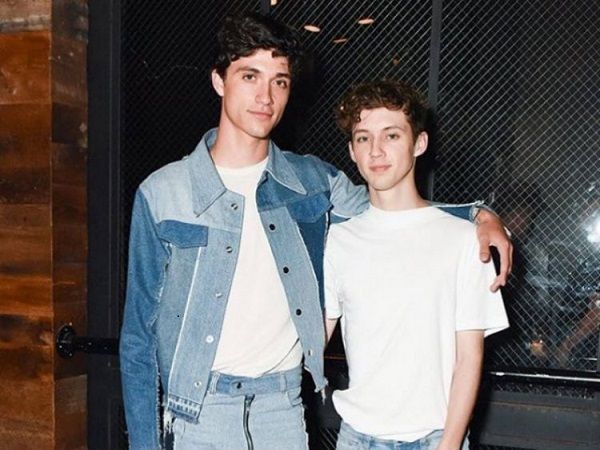 Currently, they reside together in Los Angeles.
Have a look at Jacob and Troye's most adorable pictures which will probably melt you.
Jacob's relationship timeline
Jacob Bixenman doesn't have any past relationships with any other person known to the media.
Even if he had, Troye is the one to whom he came out publicly.
However, Troye Sivan had one past relationship with Connor Franta, an American personality.
He has been in a relationship with Connor Franta which did not work out for a long period of time.
After separating from Connor Franta, he was single for some time, until he met Jacob. The rest is history!
Also read YouTuber and Instagram star, Byron Denton fakes his attendance at Coachella 2019 using Photoshop!
Jacob and Troye's most adorable moments
There are many adorable and cute moments of Jacob Bixenman and Troye Sivan together.
It seems that they extremely love each other.
They are also even proud to have each other in their life.
This is why they don't keep any of their events or information out of the media.
Let us have a brief look at some of their recent adorable moments.
Simone's cute selfie with them
One of the most adorable moments is clicking a cute selfie by Simon Biles with the happy couple, Jacob Bixenman, and Troye Sivan. Simone Biles went on Snapchat and blessed the couple with a selfie with Tracob.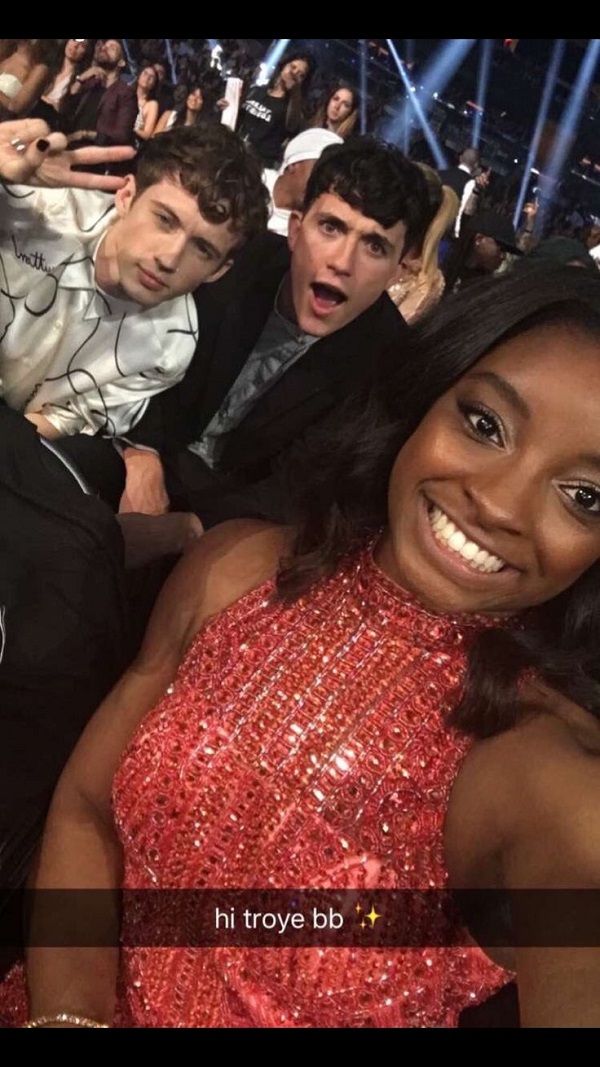 Simone posted the super cute Snapchat with Troye Sivan and his boyfriend Jacob Bixenman while attending the 2016 MTV video music Awards which was held at Madison Square Garden on Sunday (August 28) in New York City.
Simone Biles captioned the photo:
"hi troye bb."
On the other hand, Troye Sivan tweeted saying:
"guys no lie I think today might be one of the funniest days of my life,"
You may like to read YouTuber Beau Alan Rogel was arrested for speeding at 180 mph while live-streaming and illegal possession of weapons!
2. Ariana Grande with Tracob
Many fans noticed Ariana Grande running up to Jacob Bixenman and Troye Sivan which was the squad goal for everyone as it was so adorable and cute for them.
Troye Sivan, @gwynethpaltbro, and @ArianaGrande (via: MTV on Snapchat) pic.twitter.com/zuikb2aL5m

— Troye Sivan Lately (@sivanlately) August 29, 2016
Further, the couple, Jacob Bixenman and Troye Sivan featured on Ariana Grande's Snapchat.
3. Jacob Bixenman's starring role in the music video "Heaven"
The couple, Jacob Bixenman and Troye Sivan have completed the LGBTQ+ anthem. In the recent music video of their named 'Heaven', Jacob Bixenman give those adorable looks to good use when Troye got up close and personal with him.
the way he look at jacob#WatchHEAVENonVEVO pic.twitter.com/J3GjsTHQtH

— best troye pics (@bestpicsoftroye) January 19, 2017
The music video 'Heaven'
As we all know that Troye Sivan wrote the song featuring Betty Who. The music video was released on the 19th of January, 2017.
This song describes Troye Sivan coming out as gay. According to Troye Sivan:
"When I first started to realize that I might be gay, I had to ask myself all these questions—these really really terrifying questions. Am I ever going to find someone? Am I ever going to be able to have a family? If there is a God, does that God hate? If there is a heaven, am I ever going to make it to heaven?"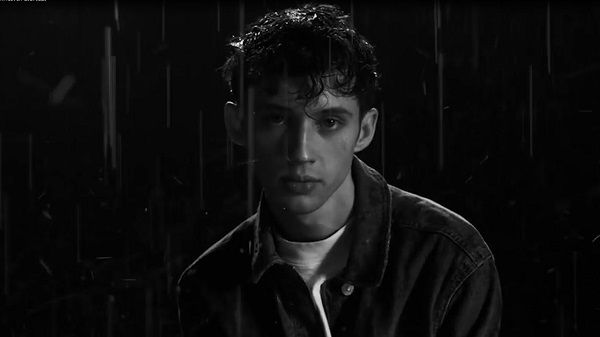 When Troye Sivan was interviewed by Vulture magazine, he said he was inspired by the documentary "How to Survive a Plague".
He said:
"I came to the point where I wanted to delve into something a bit more specific about my experience as a gay man. I went into the studio and had to revisit some pretty uncomfortable and sometimes painful memories of what it was like to be 15 years old and in the closet and started writing this song called "Heaven" about that experience." 
Read more How did YouTuber Lily Pebbles get the middle name Pebbles? Her career, family, and relationship!
Short Bio on Connor Franta
Connor Franta is an American YouTube star who is immensely eminent for his work as a YouTuber with the channel ConnorFranta which has over 5.5 million subscribers.
He is very versatile with immense popularity for being a former member of the web star group our2ndlife alongside JC Caylen, Ricky Dillon, Sam Pottorff, Kian Lawley, and Trevor Moran. More Bio…
Short Bio on Jacob Bixenman
Jacob Bixenman is an American citizen. He is a model, best known for dating Troye Sivan, a member of Youtube Stars. See more…
Short Bio on Troye Sivan
Troye Sivan is a South African-Australian famous YouTuber, singer, and actor.
As a YouTuber, he has more than 4.4 million subscribers.
Furthermore, he made his film debut in the 2009 film X-Men Origins: Wolverine as young Hugh Jackman followed by three sequels of Spud.
In addition, he has also received a Teen Choice Award in the category of Choice Web Collaboration his video The Boyfriend Tag along with Tyler Oakley. See more…