Is Jacqui Oatley in a relationship? Know about the personal life and career of this English broadcaster!
Jacqui Oatley is a broadcaster from the UK who hosts sports events especially football for ITV Sport and BBC Sport. She is the first female commentator on the flagship BBC One football highlights show Match of the Day, which she joined in March 2015.
Jacqui Oatley and her comments on women football
Last year in December, Jacqui Oatley had commented on women's football game and it's current status. She had said that women's football is still generations away from equality and it will require a couple of generations before it reaches there. Jacqui, however, complimented them saying that some noticeable changes are observed in women's football now. She added:
"I hope the assumption of knowledge is there just the same [for female reporters, commentators and presenters] as it is when a male voice is delivering."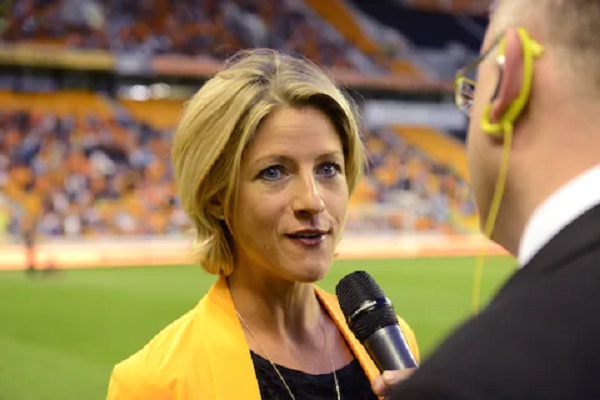 Jacqui Oatley is for gender equality in football and other games.
Jacqui Oatley and her personal life
People and fans are always intrigued to know about the personal lives of their celebrities. Jacqui is a happily married woman with a husband and two children. Her husband is Jamie and the names of her two kids are Phoebe and Max. She has a wonderfully-going life and is balancing it well at work and home.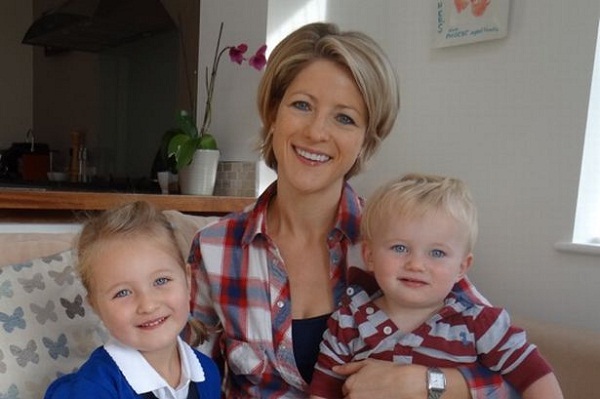 Jacqui Oatley and her childhood and family
Jacqui Oatley is 43-44 years old. She was born in 1975 in Wolverhampton in West Midlands in England. Though she resides in London now and holds British nationality, she was raised in Codsall in South Staffordshire. Her father who has, eye pored, was the managing director of a large gas appliance company and her mother Sonja is a retired nurse from South Africa who was born to Norwegian parents.
She was, fond of sports especially football from a young age. In 1996 she graduated with a degree in German from the University of Leeds.
Jacqui Oatley and her work
After a year of travel, she worked as a Sales and Marketing Manager in an intellectual property works. She used to play football but a surgery-needing knee injury left her unable to play any more sports. Therefore, she switched to journalism.
She studied Journalism and began work with BBC WM as a news reporter. She made a move to London and became a sports reporter. It was her grit that helped her shape her career the way she wanted and also to remain close to the game of sports. She covered several matches and championship games. She went freelance when she delivered her daughter in 2011. Her son came in 2014.
Jacqui is an example for the younger generation of women and journalists.
A short bio on Jacqui Oatley
Jacqui Oatley is an English broadcaster. People mostly know her as a sports presenter, hosting mostly football for ITV Sport and BBC Sport. Additionally, she is the first female commentator on the flagship BBC One football highlights show 'Match of the Day.' More Bio…
Source: Wikipedia, the Guardian