Jade Roper and her husband Tanner Tolbert revealed the baby's sex; Know whether the couple will soon be blessed with a baby boy or a baby girl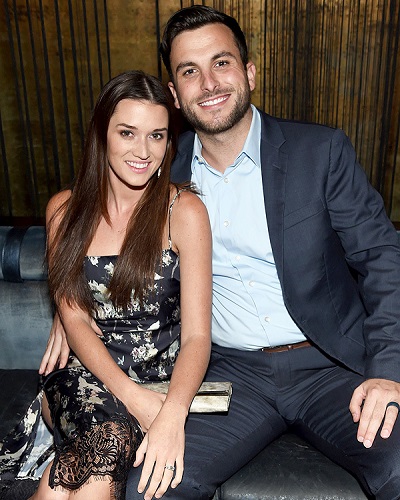 Well, we all know that the hottest couple in the town Jade Roper and Tanner Tolbert are expecting a baby together. Well, after the news of pregnancy the couple has been showered with lots of love and blessing from the people close to them and their fans.
Furthermore, it's time to cheer for the couple once again. Because they revealed the baby's sex. Scroll to know what they are gonna have. No doubt, the couple is enjoying the upcoming parenthood.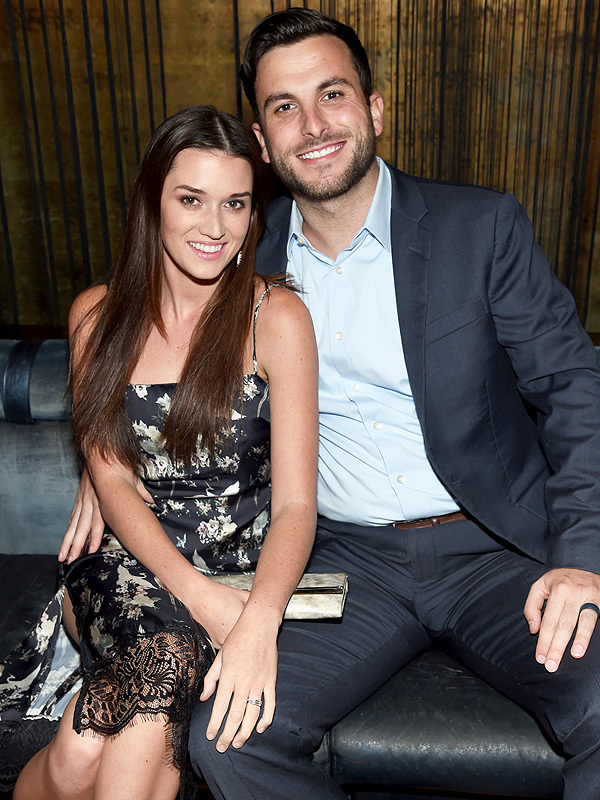 Jade Roper and Tanner Tolbert revealed the baby's sex
Heartly Congratulations to Jade and Tanner for the baby girl. Yes! You read it right. The couple announced that they are going to have a baby girl. Roper confirmed the news by the post on Twitter sharing a photo of her sonogram. She captioned the picture:
"Looook at her teeny little nose and chin!! She's perfect #babysfirstphoto #jannerbaby,"
Moreover, she also shared the picture on Instagram with a sweet caption that says:
Baby T's first selfie! ???? Perfect in every way. ❤️ Boy or girl!? Our ultrasound vlog and reveal are now up on @people! The link is in my bio! Thank you so much for being patient with this announcement and thank you always for all the love and support! ❤️ @babyjanner
The reality star couple announced the news of the pregnancy in early March by sharing a picture on Instagram. The picture holds the caption which says:
"Feeling crazy grateful to finally share a little secret that we've been keeping! We're already absolutely head over heels in love with our little one,"
Followingly, another picture of the Sonogram has the caption:
Do our smiles say it's a boy or a girl!? We saw the sex of the baby at our ultrasound today!! We are now even MORE excited to plan out the next few months until baby T's arrival. We look a little overwhelmed here, but I love the raw emotion on our faces. And yes, I was crying, mostly because every part of our baby is healthy and perfect so far. There are no words to describe how beautiful it was to see our little miracle. ❤️ We need to tell our family first, so we'll be revealing if our baby is a boy or a girl next week. But, in the meantime, I have a vlog for you! @people is covering our pregnancy journey until the baby is born and Episode 1 is up! You can find the link to watch in my bio! #babyreveal
Heartedly Congratulation to the couple. And all the best for their parenthood.
Update
The couple welcomed a baby girl named Emerson on 17 August 2017.
More about Tanner Tolbert
Tanner Tolbert is one of the bachelors who competed on The Bachelorette season 11. Tanner Tolbert is best known for competing for Kaitlyn on The Bachelorette, then starring in season two of Bachelor in Paradise. More bio…
More about Jade Roper
Jade Roper is an American model and reality show star. She appeared on season 19 of The Bachelor and season 2 of Bachelor in Paradise. She is also the founder of the vegan, eco-friendly cosmetics company Naturally Jade. More bio…