Jade Roper Tolbert and husband Tanner Tolbert welcomed their second baby in a closet! Tanner feels like he is begging for sex to his wife?
The Bachelorette couple Jade Roper and Tanner Tolbert recently welcomed their adorable second child on the 29th of July. The birth of their second child was one peculiar childbirth. The 32-year-old television personality recalls her second childbirth as "wild."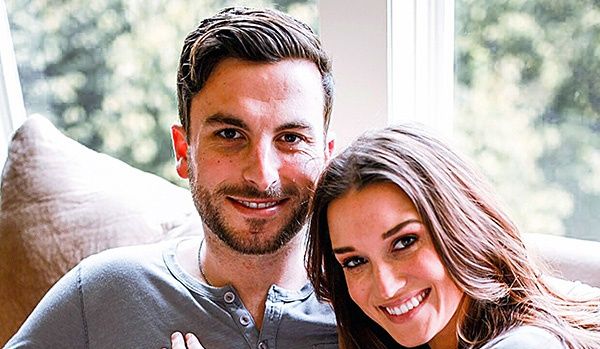 Jade welcomed her second baby on the floors of her bedroom closet. Now isn't that one hell of a story to recall and re-tell. Along with good news, the couple recently broke out with some, not exactly bad news, but just problems regarding their relationship. Keep reading to find more about Jade's out of normal childbirth and the relationship issues they are facing currently.
Also, read about Is Thomas Middle Ditch's marriage safe now? Swinging saved his marriage!!
Jade gave birth to her second child in her closet?!
As wild as that sounds, the story of Jade's childbirth does not stray any further than the title. She literally gave birth to her second child on the floor of her bedroom closet. As Jade recalls about the day she says,
"It's surreal. I'm still having trouble processing it,"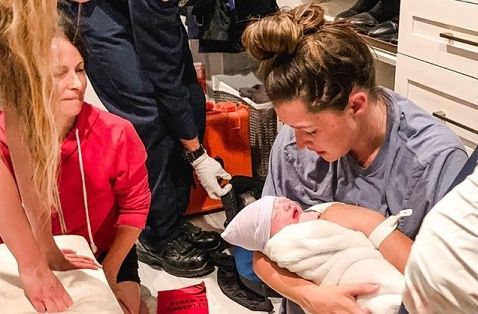 According to sources, Jade was still two weeks away from her due date when her water broke. The 32-year-old television personality apparently was having Braxton Hicks contractions and felt like the baby was coming soon, moreover, were expecting a fast delivery.
However, their expectation was nowhere as quick as the baby in real came. Jade reports her experience exclusive to PEOPLE,
"I thought I was going to get in the bath and then we'd go. We were waiting for Tanner's mom because she was coming to watch Emerson. But then I got out of the tub and my contractions were so intense I couldn't even keep on top of them. I started pacing in the bathroom and found myself in the closet trying to think about getting clothes on. Then I yelled for Tanner and I was like, 'Tanner it's happening now!' He came in and tried to get me dressed. He put me in a T-shirt and his gym shorts. I was just in a pain and labor fog."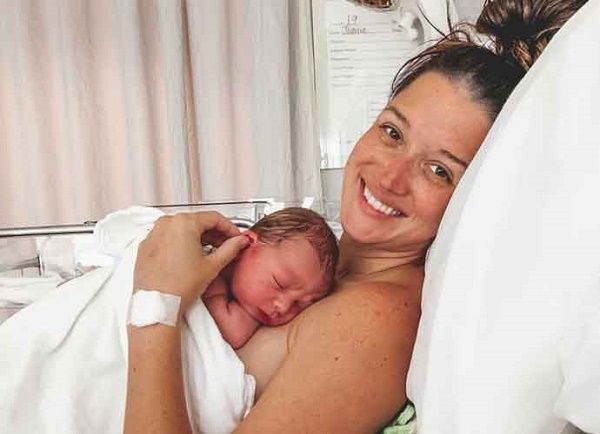 Tanner the father of two recalls, that within minutes,
"the baby was crowning. The dispatch lady told me to get some towels and to go down and catch the baby if it happens. I looked down and there was a full head of hair. He was as crowned as crowned gets! So, the lady on the phone told Jade to not push until the ambulance arrived"
Meanwhile, Jade adds,
"I was bent over a bench on my knees, holding the baby in. Tanner's mom had a towel and her hand on top of my hand and Tanner is behind her with another towel ready to catch the baby."
Apparently, by the time the ambulance arrived the baby boy, Tolbert was one push away from making his entry which went onto become at 10:31. Like this Jade and Tanner welcomed their second child, a baby boy, into this world. What a story to tell!
Also, read about Actress Michelle Keegan talks of the days when post-marriage she and Mark had to work in different continents!
Tanner Tolbert feels he 'Begs' for sex to his wife and mother of two, Jade Roper!
It is not a marital issue to take lightly about, however, it also isn't any new of a problem. Many married couples find themselves in the same situation as the one Tanner is currently finding himself in.
The 32-year old Tanner Tolbert recently revealed on an episode of Nick Viall's podcast, The Viall Files that his partner Jade isn't interested in having sex with him more and more.
The couple met through the reality show called, The Bachelorette. They fell fro each other through the course of time and eventually married. They share two children together and have been married for about 3 years now. They only welcomed their second recently early this year however sad news for Tanner after the birth of their second child. Jade started wanting "it" lesser and lesser.
In his own words, on the podcast he says,
"And now [Brook's] here and we have two kids. It is tough. I feel like I've begged for it. And I don't want to feel selfish. I hate asking, I hate trying, cause I don't want it to be pity sex."
However, we hope Tanner cheers up and doesn't wallow about it much as it is also scientifically proven to actually wait to have any sexual intercourse for about 4 to 6 weeks after childbirth. And given the timeline, it has not been too long since her recent childbirth.
Also, read about Prince Harry and Meghan Markle face marriage problems?, get an insight on it!!
Short Bio on Jade Roper
Jade Roper is an American reality television star as well as a model. She starred on season 19 of The Bachelor and season 2 of Bachelor in Paradise. Furthermore, she is also a social media celebrity with more than 960k followers on Instagram and 189k followers on Twitter. See more Bio…
Sources: PEOPLE, Hollywood Life