Who is Jake Brydon? Jake's support for Greg Kelley, married life, social media, biography
Jake Brydon is a businessman who runs a construction company. Jake is a member of The Greg Kelley Foundation, a non-profit organization, founded in 2014 to seek justice for Greg. He started financing his legal defense expenses, organized and participated in the various rallies that were held to free him from prison. Brydon also criticizes the Cedar Park police force for their "laziness" pertaining to the investigation of this particular case.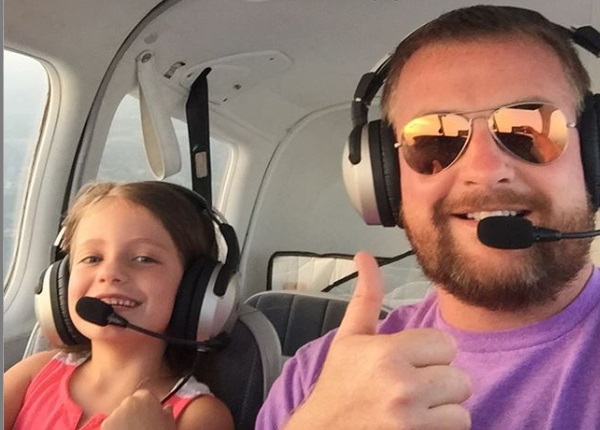 Jake revealed,
"If our justice system makes mistakes like this. That scares the hell out of me because that could have been me, that could have been my brother, that could've been any of us."
He added,
"I wanted to figure out if this was a mistake, what can we, the people, do to hold our justice system accountable?"
Also read Kanye West makes a surprise announcement of his 2020 Presidential run!
Jake Brydon on Greg Kelley's case
Greg Kelley is from Texas high school and used to play football. He was arrested, charged, and sentenced for being convicted as a child molester. A new documentary series Outcry debuted on 5th July 2020. It follows the story of Greg Kelley.
In the year 2013, Kelley was accused of aggravated sexual assault of a 4-year-old boy at a daycare in Leander, Texas. He was sentenced to 25 years in state prison without parole in 2014.
But after three years, a judge released him on bond in the year 2017. Jake first found Greg back in 2014.
He said,
"I saw my old coach on the news. I know him to be a man of great character and he was always our lead teacher in high school and taught a leadership class and I was like, why is he onscreen crying for a convicted pedophile?"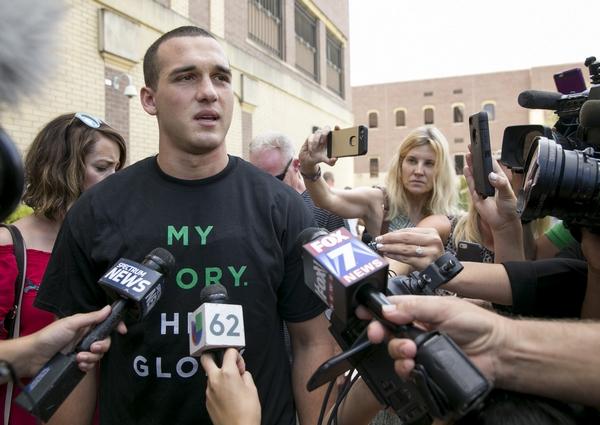 After that, Brydon reached out to his former coach who said that Kelley was innocent. Knowing about the case, Jake felt something was not right, so he hired a private investigator who found out that Greg had injustice in his case.
Likewise, after being released from prison, Greg's conviction was overturned. They started meeting each other and Jake has supported him. Jake also officiated the wedding of Greg and his high school sweetheart Gaebri Anderson in the year 2019.
Jake had never met Kelley before he found out about the case. But he has shown full dedication to fighting for his case.
Who is Jake Brydon married to?
Jake Brydon is the husband of Megan Brydon. He has 3 children. Brydon lives with his family in Leander, Texas. He is the founder and president of the construction business by the name of Heritage Construction Co.
His children make an appearance on Instagram. He likes visiting different places. Since 2014, Brydon has spent most of his free time trying to get Kelley's conviction overturned and even hired a post-conviction lawyer for Kelley after feeling like Kelley's first attorney failed.
He takes his children out and has fun with them whenever he has free time.
Also read Amy Duggar King estranged relationship with extended family! Insight on her married life with Dillon King, children, early life, net worth, biography
Jake on social media
Jake Brydon has more than 500 followers on his Instagram account. He uploads pictures of his children on Instagram. His first post was on 20th July 2014.
Since then, he is active on Instagram and makes posts occasionally. He recently made a post with his children on 17th July 2020. Also, on 25th July 2014, he posted a picture for the support of Greg Kelley on Instagram.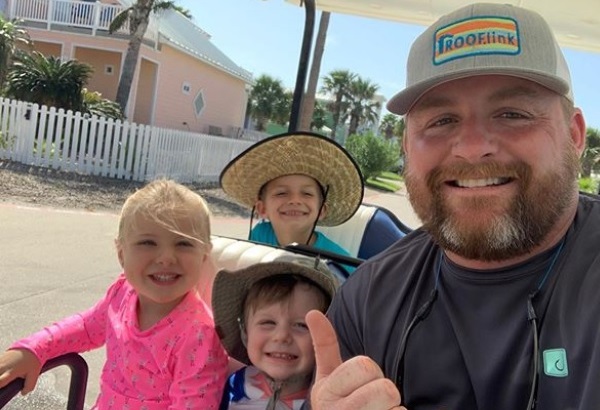 His followers were happy about it. One of the supporters wrote,
"Jake Brydon!! You're the man of this doc!! Love you for fighting for what's right brotha"
Similarly, he has more than 400 followers on Twitter. Brydon joined Twitter since July 2014. On 21st July 2020, he shared a photo of New York Post Magazine which had the love story of Greg. Unlike his rare posts on Instagram, he is pretty active and tweets regularly on Twitter.