Jake Stringer becomes third-time father! He and his girlfriend Taylor McVeigh secretly welcome a son!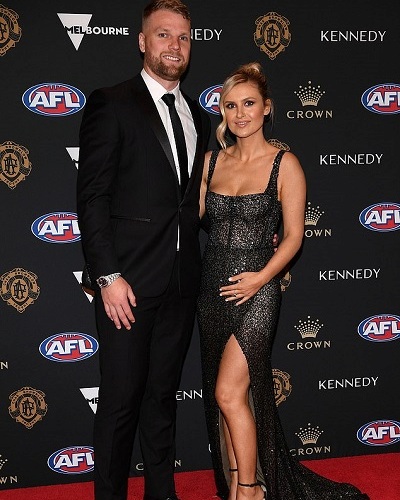 AFL player, Jake Stringer has become a father for the third time! His girlfriend, Taylor McVeigh delivered a baby boy secretly in April 2020. Neither Jake nor Taylor made an announcement about it. The news about the birth was just mentioned by Jake's teammate Devon Smith. This was in early May.
Jake Stringer and his new fatherhood
AFL player for Essendon, Jake Stringer,  26 became a father in April 2020. His girlfriend, Taylor McVeigh has delivered a baby boy secretly. But the media-shy sportsman never announced the news of the baby's arrival on his social media. He does not have an Instagram account. His girlfriend, Taylor has a private Instagram account and hence it is not known whether she had put the news on her social media.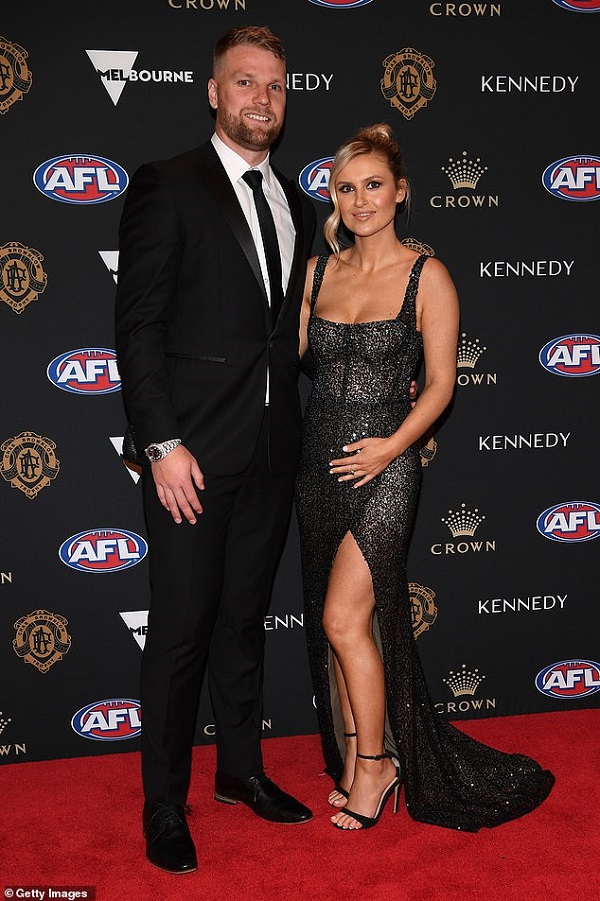 But it was in early May when Jake's teammate and close friend Devon Smith has made a passing remark of the birth of the son. While giving an interview on the podcast of Essendon's chief recruiter Adrian Dodoro, Devon had said:
'Right now, [Jake] is in a great spot. He's just had a new child, little River,'

'I've been doing bits and pieces of training with him [during lockdown]. I still text him most days and he's mentally and physically in the best shape since I've seen him at the football club, so hopefully, over the next two to three years, he really comes on the scene and becomes the player we know he can be.'
Jake-previous relationships and children
It looks like Jake and Taylor had made a decision to not allow the news of the birth of their baby to leak out at that time. When queried about the birth, Essendon too did not respond.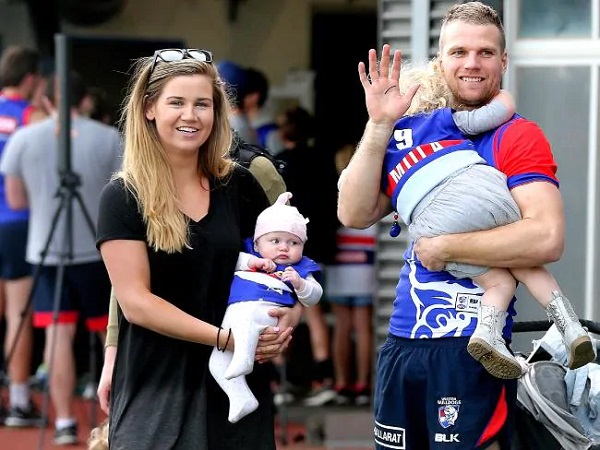 This is not the first time that Jake has become a father. He was previously dating Abby Gilmore, 27. The couple shares two daughters: Arlo and Milla. Abby and Jake were high school sweethearts. But in 2016, they split. It was a bitter breakup and an acrimonious public feud followed after that. She spoke about Jake's alleged infidelity and addiction.
But it seems that now things are okay between the two. She has also willingly accepted Taylor into the life of her former partner Jake. And she is happy for the two.
What does Abby feel about Jake and Taylor now?
In 2019 in an interview,  Abby had said:
'I haven't really talked about Jake for a really long time… so it's nice to talk about it with a lot more understanding, and coming from awareness, not ego and anger and hurt,'
She added:
'I love Taylor,'

'She works so well with us and it's something that I've had to learn to get to love over time because there is this woman all of a sudden placed in the mix.'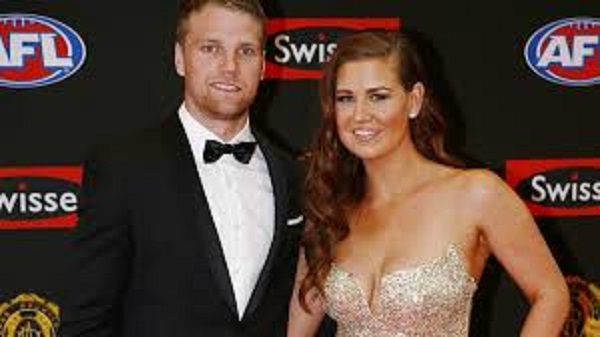 Abby said that she does not feel intimidated or threatened by the new girl in her ex-boyfriend Jake's life. She has moved on and is now dating boyfriend Leighroy Wellington.
Also, read Australian coach Wayne Bennett-his weird handshake, career, childhood, and married life!