Top NFL Draft Jalen Carter Sentenced To Probation After His Involvement In A Fatal Crash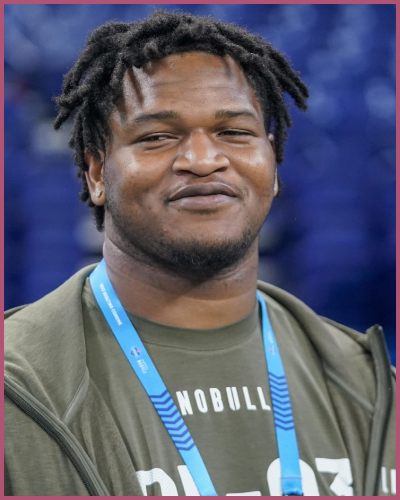 Jalen Carter has been placed on probation for his involvement in a car crash that killed Devin Willock and Chandler LeCroy.
In addition, he will also serve a year of probation, pay a $1,000 fine, and complete 80 hours of community service.
---
Jalen Carter has been placed on probation for his involvement in a fatal car crash
Jalen Carter, a University of Georgia footballer, has received probation for his involvement in a car accident that resulted in the death of his teammate Devin Willock and team staff member Chandler LeCroy.
Carter's lawyer, Kim Stephens, pleaded no contest to charges of racing and reckless driving, and he will serve 12 months of probation, pay a $1,000 fine, and complete 80 hours of community service. Additionally, he will have to attend a state-approved defensive driving course.
In a statement published by ESPN, Stephens expressed satisfaction with the outcome, describing it as fair:
"We are happy that we were able to work with the solicitor general's office to reach a resolution that was fair and just based on the evidence in this case."
He added:
"Mr. Carter continues to grieve for the loss of his friends and continues to pray for their families, as well as for the continued healing for injured friends."
Carter is a potential No. 1 overall pick in the NFL draft.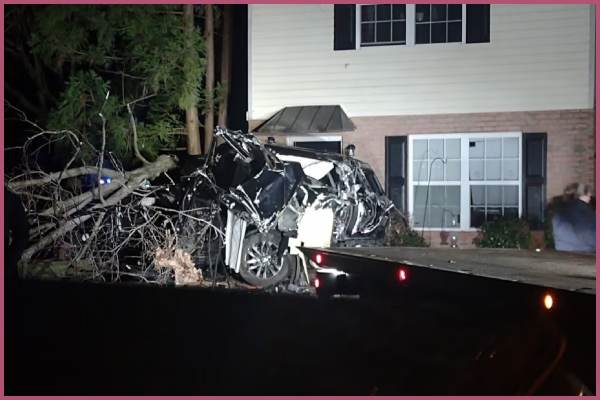 Also, read: Top NFL Draft Prospect Jalen Carter Charged With Racing In A Fatal Crash
The crash resulted in the death of Devin Willock and Chandler LeCroy
The fatal car crash occurred on January 15, 2023, in downtown Athens. It resulted in the tragic deaths of Chandler LeCroy, a staff member at the University of Georgia, and Devin Willock, a teammate of Jalen's.
According to police, the accident occurred during a street race between LeCroy, who was driving a 2021 Ford Expedition with a blood alcohol content of 0.197, more than twice the legal limit, and Jalen Carter, who was driving a 2021 Jeep Trackhawk.
LeCroy failed to make a proper turn at a high speed and crashed into two poles and trees before coming to a stop against the door of an apartment building. Willock was not wearing a seat belt and was ejected from the car while two other passengers, Warran McClendon, and Victoria Bowles were injured.
Both cars were estimated to have been speeding at more than 100 mph, and LeCroy's speedometer showed that she was driving at 83 mph when it broke during the accident.
Jalen Carter was issued speeding tickets just a few months before the crash
On September 22, 2022, prior to the tragic car accident, Jalen Carter was pulled over for speeding.
The body camera footage shows an officer telling him that he is "reckless" and issuing him three traffic tickets. One of the tickets showed that Carter was driving at 89 mph in a 45 mph zone.
The officer is heard telling Jalen:
"Y'all need to slow down dude. Look I don't know if y'all need to send out a text or something to other teammates, but slow down. That was reckless."
Another citation was for having material affixed to his car that obstructs vision, while the third was for an illegal windshield tint.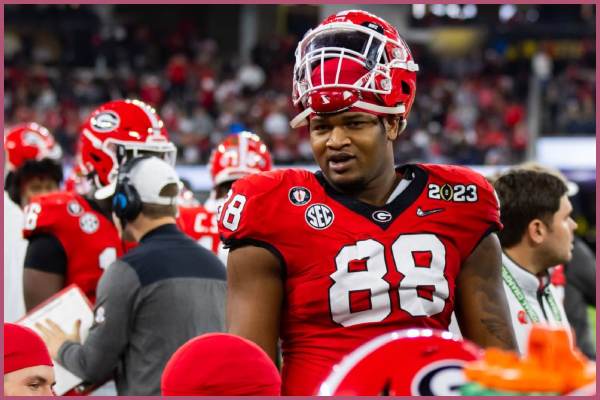 The officer held up a radar gun showing a speed of 89 mph, and Carter appeared expressionless in the video as the officer named two other UGA athletes who he said he had recently stopped.
He is heard telling the footballer:
"Your break is you're not going to jail. That's your break. Because that would make all kinds of news, alright? "You're getting a ticket for speeding."
You may also like to read: Has Jasmine Pilchard-Gosnell moved on in life after her boyfriend Paul Walker died in a car crash in 2013?