Jameela Jamil Talks About Her Health Condition; Slams Those Saying She Is Suffering From Munchausens Syndrome!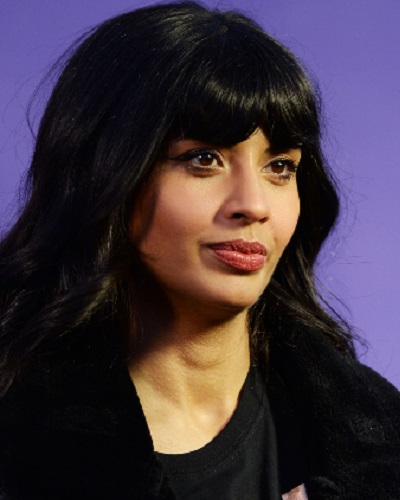 Jameela Jamil opens up about the health condition of the media. Several viral posts are talking about her previous accident and injuries.
She finally came to the media to clarify the rumors about her health. She also slammed those who were posting the viral Instagram stories.
Jameela Jamila's rumors about her health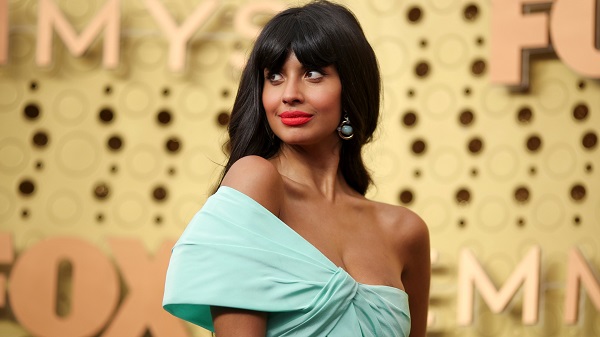 People were posting the rumors about her suffering from Munchausen's syndrome on the viral post. Some also claimed she lied about past injuries and illnesses.
As per the study, Munchausen's is a psychological disorder that sees people intentionally act to be ill or show the symptoms of an illness they don't have.
According to the NHS:
"Their main intention is to assume the "sick role" so that people care for them and they are the centre of attention,"
Before this week, one of the Instagram stories from one of the users went viral on social media. It had slides that featured past quotes from Jamil.
The user attached the caption that claimed the accounts confronted one another. They also pointed out one of the incidents of a car accident Jamil said she experienced after being chased by a bee.
Later on, she changed the statement "swarm of bees" in a separate interview.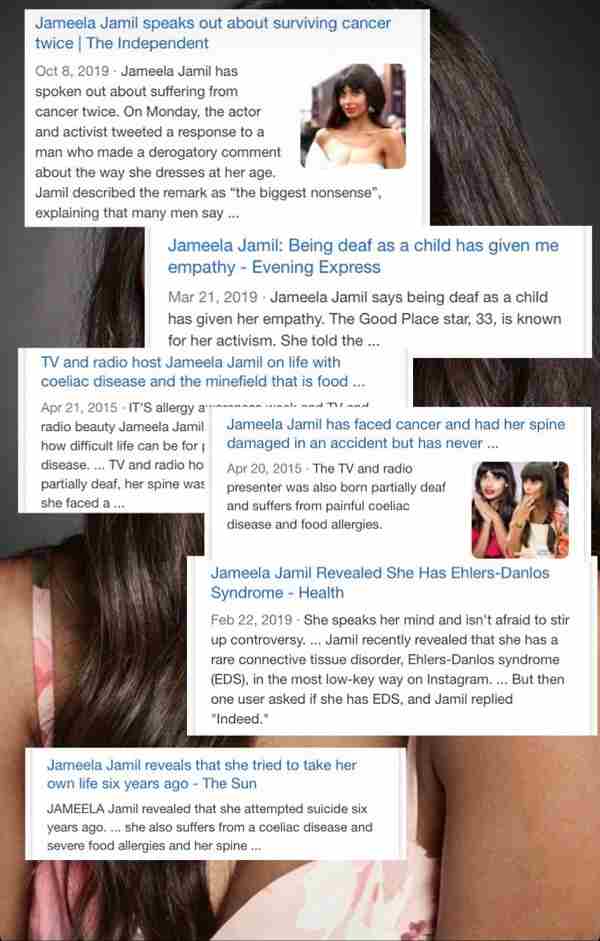 Another story mentioned while filming with Olly Murs, she was not injured from a broken nose, elbow, or concussion as suggested in several conversations. One of the Instagram users went on to indicate she may be suffering from Munchausen's Syndrome.
Jameela Jamil slammed the Instagram stories
The English actress got thousands of tweets regarding her health condition. She pointed out the issue and talked about it on social media.
The actress also called those social media users an "unhinged idiot". She made a tweet referring to the rumor about her health condition.
"First I'm lying about my sexuality, now I'm now being accused of munchausens? By an unhinged idiot who didn't even [realise] in all her 'research' that my car accident injury stories are 'different' because they were about TWO SEPARATE CAR ACCIDENTS 13 years apart? You can keep it."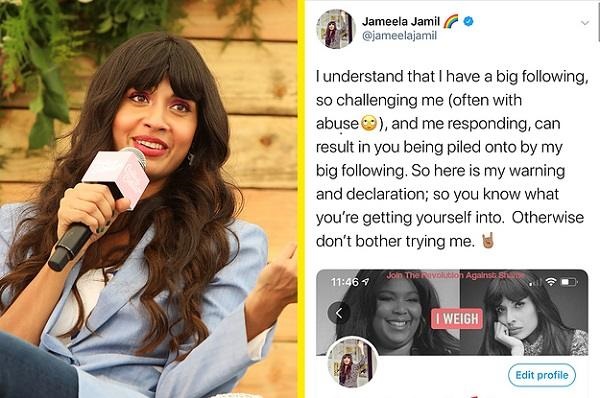 Furthermore, she again made another tweet addressing the same issue on her Twitter account. In the second tweet, she wrote:
"Man, if as many people spent their time and energy helping others/fighting injustice as they do dragging and slandering people on the internet the world would be in such good shape."
The actress also mentioned she is not scared of the "dumb internet conspiracy theories" also saying the users keep them coming. In addition, she wrote she will keep people with eating disorders and change laws and global policies to protect kids.
She went on to make a lengthy explanation replying to the tweet of some of the Twitter users who were mentioning different criteria throughout the years.
You may also read- 'Bachelorette' Alum JP Rosenbaum Diagnosed With Guillain-Barré Syndrome!
More About Jameela Jamil
The popular personality Jameela Jamil could be also described as an actress, presenter, model, and activist. She became the radio host of The Official Chart and was the co-host of The Official Chart Update alongside Scott Mills on BBC Radio 1. Besides that, Jamil was the first solo female presenter of the BBC Radio 1 Chart show. See more bio…
You may also read- Justin Bieber Opened About His Health Issue; Revealed He Is Battling With Lyme Disease
Source: Independent, Page Six, E! Online