English Popstar Jamelia Gave Birth to Fourth baby Through C-section!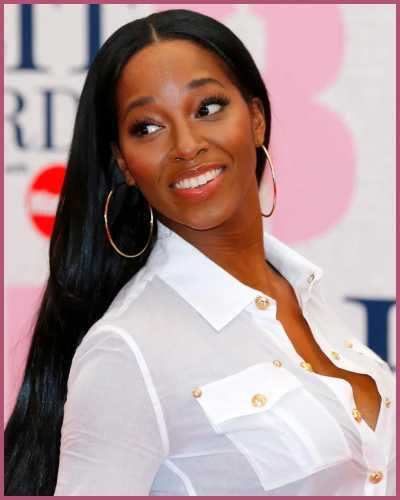 POP star Jamelia is a mother to 4 as she delivered her 4th daughter with a traumatic c-section experience.
The English singer has been honest about how her daughter Tiani watched her go through all the pain.
Learn about the kids and baby father of Jamelia.
---
The Walk With Me Singer Jamelia has announced the birth of her newborn daughter on October 4, 2022.
Inside Jamelia's Traumatic C-section
The singer Jamelia, 41, is vocal about how her C-section was incredibly traumatic following a scary labor, She told Hello Magazine,
"It was so scary. I felt like I was in labor for a month, but the main objective was to keep the baby in for as long as possible. I just had to hold on."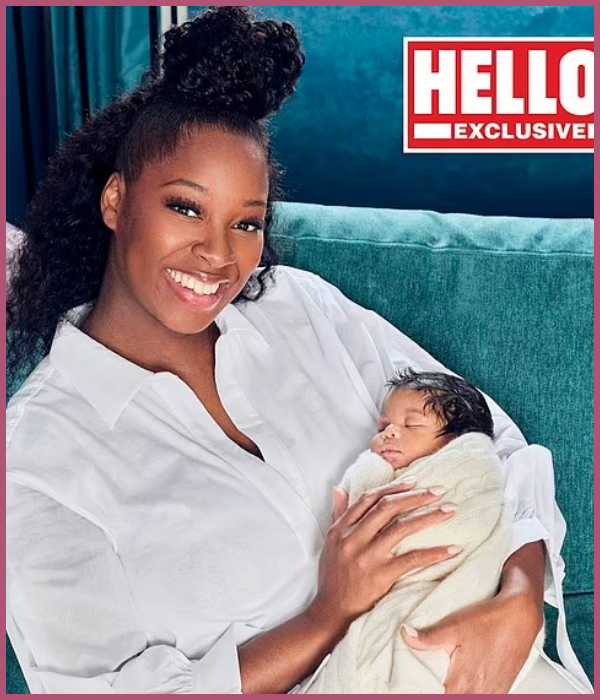 The pop star has not announced the name of her youngest daughter which she delivered through an emergency C-section on 4 October with her secret husband. She said of the surgery,
"I'd only ever seen a C-section on the telly, and thought: 'Oh well, at least it's going to be straightforward and I'll be out in five minutes.' There's this idea of 'too posh to push' – that it's the easier option. But I found it incredibly traumatic. And then you're recovering from major surgery while looking after a newborn."
Also, Read Joss Stone Gave Terrific Birth to Baby no 2 After Sudden Life Threatening Uterus Split!
How many kids does Jamelia have?
Jamelia is already the mother to three daughters, Teja Wallen, 21, Tianni Byfield, 17, and True, four. She shared Teja with music manager Terry Wallen born in 2001 with whom she later addressed had a toxic relationship.
Her daughter Tianni is born to ex-husband Darren Byfield, with whom she had an on-and-off relationship for a few years. The identity of her third and fourth baby's father, her current husband is concealed.
Interestingly, two of her eldest children had tossed a coin to decide who would be by the mother's side while she is in OT. Her husband had to remain at home looking after her daughter True.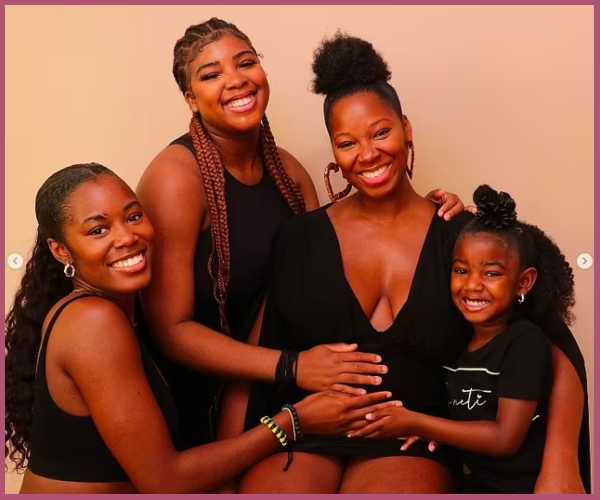 Eldest daughter Teja was the one who prepared for the mother's delivery by calling for an ambulance. according to the mother, Teja managed to follow the instructions from the emergency services call handler,
"If it wasn't for my daughter she might not be here because I didn't know what to do."
Also, Read TOWIE's Amy Childs Is Expecting Twins with her First Dates Boyfriend!
Who is Jamelia?
Jamelia is an English singer-songwriter who has released three studio albums, Drama, Thank You, and Walk With Me till 2022.
Meanwhile, the singer cum actress portrayed the role of Kate Williams in the 2022 mini-series Little Darlings. She is a television presenter who also appeared as a coach for The Voice of Ireland in 2013 and 2014.
Also, Read Kaitlynn Carter and her Boyfriend Kristopher Brock are Expecting Second Baby!