Are James Charles and Larry dating? Who is Larray's boyrfriend? Also, find out James's net worth in 2020
YouTubers James Charles and Larray are speculated to be dating after they make videos together. They are always hanging out together and make TikTok videos together. Fans find them adorable and ship them together.
On 24th November 2020, they filmed a TikTok video together both wearing the merch of Larray. In the TikTok video, they complete a challenge that is designed for couples, answering various 'Mr and Mrs' style questions about their relationship such as who was interested first, who is needier, and who apologizes first.
@larrayeeee

girlies pastel collection out now 🙂 link in bio!!
During the starting of the video another web star Noah Beck appeared and the sound said 'this one is for couples only' and he disappeared. James made a heart symbol to each other. Also, in a video, James called him babe. Since then, fans are speculating that the two are dating each other.
Even though they are not together, they seem like an adorable pair. There has been confusion created whether they are dating or not. But both of them have not spoken anything about it. Some fans claim that they are just friends and there is nothing cooking between them.
Also read Is Vanessa Hudgens dating Cole Tucker? Know about her relationship with Austin Butler and her net worth
Larray's boyfriend
Larray whose real name is Larri Merritt is dating Brady Potter. In a video, Larray revealed that the two met each through the social media convention Playlist Live in the year 2019. The two exchanged contact after that.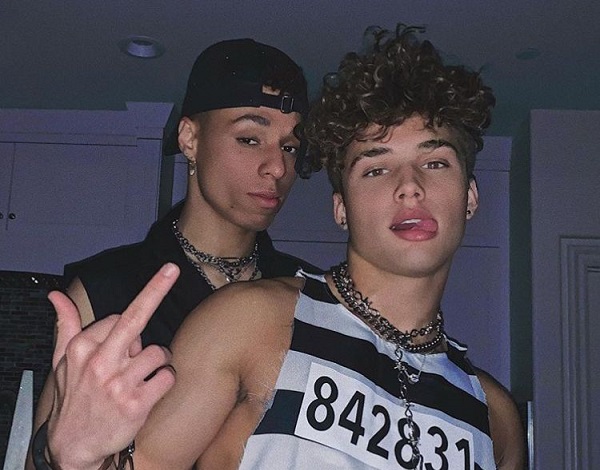 Likewise, they started flirting on Snapchat. On 4th April 2019, they went on a first date. After some time, Brady asked him out. Potter is also a YouTuber who started his YouTube channel in June 2018. Likewise, Brady appears on his YouTube channel. In a video Making My Boyfriend Do Whatever I Say, where he asked his boyfriend to do whatever he wanted. Larry said,
"Even though he is the love of my life, we tend to not agree on some things. I wanted to try something where basically we have to say yes to each other for 24 hours."
In the video, Larray asked him to take him to Starbucks. In return, Brady took a chance and asked him to pay his rent for the next month.
How much is the net worth of James Charles?
James Charles has an estimated net worth of $22 million. In the year 2018, he released his eyeshadow palette with Morphe Cosmetics. He sales the palette for $39 million. He is one of the highest-paid YouTube stars. Likewise, he earned around $5 million per year from his YouTube channel. His YouTube channel has around 24 million.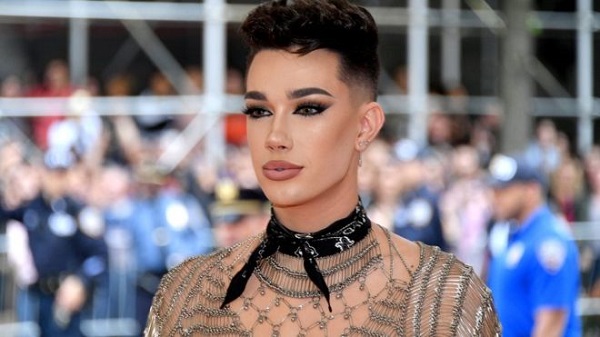 He has done endorsement deals with Covergirl and Morphe Cosmetics. In the year 2020, he paid $7 million for a house in Encino, California. It is 10,000 square feet and has six bedrooms.
Also read Who is Margaret Keith Smythe Meacham? Know about her married life with Jon Meacham, children, Jon's presidential speech contribution, net worth, biography
Short bio on James Charles
James Charles is an American Internet personality, model, and make-up artist who became the first male ambassador for CoverGirl. He announced his first Sisters Tour in April 2019. Read more bio…
Short bio on Larray
American Larray is a YouTuber and TikTok star. He is renowned for his comic content on his YouTube channel that went viral.
He is also a member of the TikTok group, The Hype House. Read more bio…