James Haggar's wife Naga Munchetty speaks out on Trump's racist comments! Know about their married life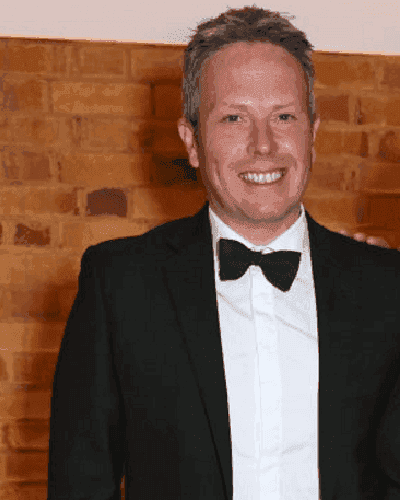 Wife of director James Haggar, Naga Munchetty was praised by the viewers.
She opened up today on the program by speaking out about US President Donald Trump's recent controversial comments regarding four congresswomen.
---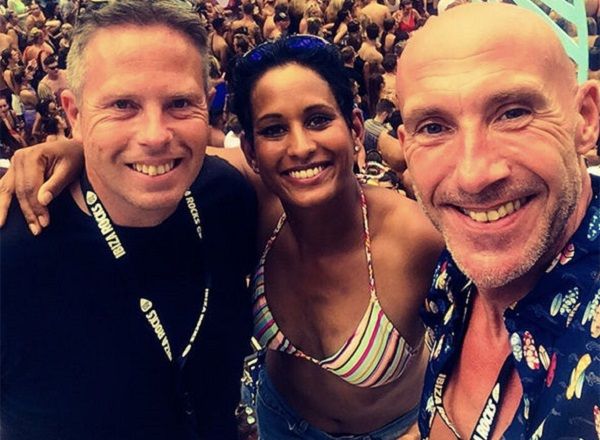 As the President shared a string of messages to Twitter where he did not explicitly name but made reference to Representatives Alexandra Ocasio-Cortez, Ilhan Omar, Ayanna Pressley, and Rashida Tlaib, all of whom are US citizens from minority backgrounds.
He wrote,
"Why don't they go back and help fix the totally broken and crime infested places from which they came."
After that BBC Breakfast Dan Walker and Naga spoke with Trump Victory 2020 campaigner Jan Halper-Hayes who said she believed the President "is not a racist".
Who is James Haggar married to?
James Haggar is a married man as he married his longtime girlfriend. He married Naga Munchetty. Similarly, they dated each other for several years.
In an interview Naga said,
"My first date with James was at a pool hall. We love snooker and pool and this is one of the cues for our snooker table – it's three-quarter-sized with grey baize, which is a bit more stylish than green."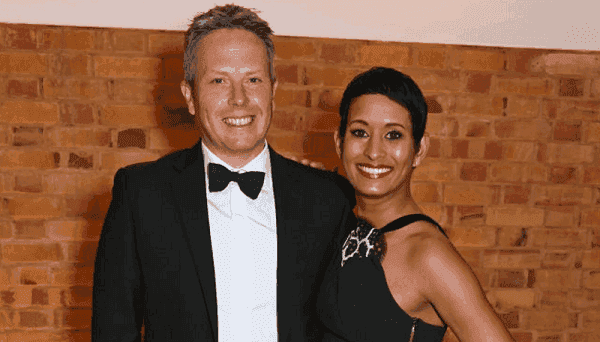 In the year 2007, they walked down the aisle. Likewise, in the year 2010, the couple moved into their house in Hertfordshire after their marriage. As they have been married for a long time now.
But they do not have any children. They have decided not to have any children yet. Naga is a British journalist, newsreader, and presenter.
Moreover, they seem like a very happy couple. There is no news of any arguments or debates of the couple.
In October 2017, his wife Naga admitted on BBC Breakfast that she does debate with her husband James Haggar over the thermostat of the heater in the winter. She prefers it higher while James wants to keep it low.
Also read The career and personal life updates of Canadian actress, director, and radio announcer Shauna MacDonald!
James Haggar's life and career
British director James Haggar was born on 23rd July 1973 in Edgbaston, England, UK. When it comes to family life James is private.
There is no information about the parents of James. He has hardly shared any information about his childhood. He started acting from a young age.
While growing up he started playing snooker and golf. He began his career in the year 1999 as an assistant director in the short thriller movie Simon Sez.
Later in the 2002 crime drama movie The Count of Monte Cristo, he worked as an assistant director. He has an estimated net worth of $0.5 million.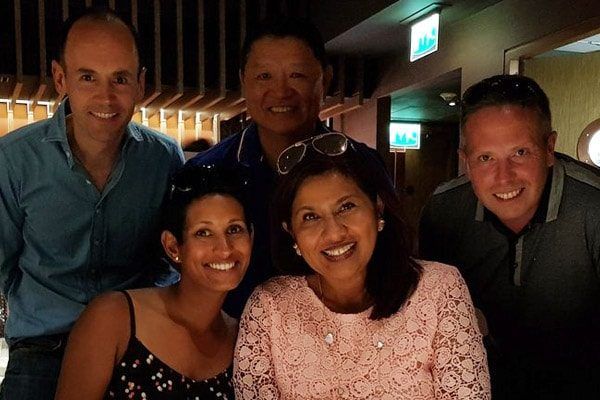 Short bio on James Haggar
James Haggar is a British actor and director. He is best known as the husband of an English journalist and newsreader Naga Munchetty. As a director, he is famous for his works in the movies The Football Factory  (2004), The Count of Monte Cristo (2002), and It's All Gone Pete Tong (2004). See more…
Also read The Italian film director of Romeo and Juliet fame Franco Zeffirelli dies peacefully at age 96!
Short bio on Naga Munchetty
Naga Munchetty is a British journalist, newsreader, and presenter. She is best known for her work on BBC One, the BBC News Channel, BBC World News, and the Andrew Marr Show. See more…
Source: express, Wikipedia