Who is James Iannazzo? Lost financial advisor job after throwing a drink to store employee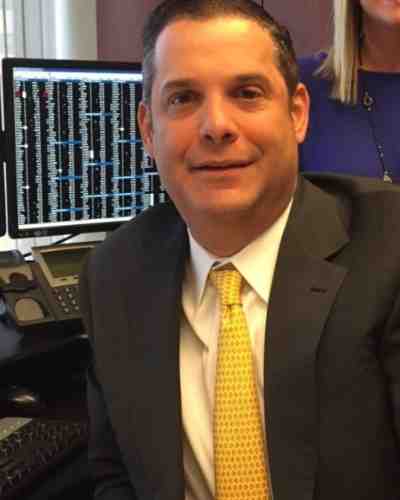 James Iannazzo is a now-former Merrill Lynch wealth manager
He was arrested in an accident at Robeks in Fairfield, Connecticut
His son has a peanut butter allergy
---
James Iannazzo, 48 is a Certified Financial Planner and a Personal Investment Advisor.
Wealth advisor
He has been working for Merrill Lynch Management as a wealth management advisor and managing director since November 1995. On Saturday, he was arrested on charges of intimidation based on bias, breach of peace, and criminal trespass.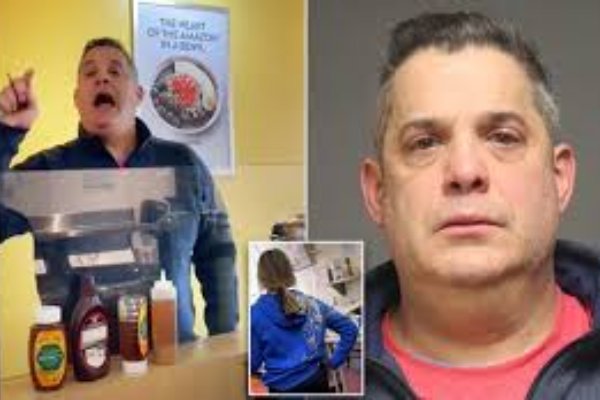 According to Fairfield Police Department, Iannazzo went to the 2061 Black Rock Turnpike store in Fairfield, CT about 1 p.m. on Saturday to purchase a smoothie for his son, Juvenile.
At around 1.40 p.m Iannazzo called 911 from his home for a child having an allergic reaction. The child was later taken to a local hospital. He then returned to the store and started yelling at employees and demanded to know who had made the smoothie which contained peanuts.
As per Robeks employees, Ianazzo had asked for no peanut butter in the smoothie but never mentioned an allergy.
Iannazzo reportedly lost his temper and allegedly threw a drink at an employee and commented on the immigration status of another worker, police said. One of the young girls working at the store recorded the footage which is posted on Tiktok by user @cjjbreezy.
The video garnered more than 16 million views before it was removed on Sunday.
Also read "Screenwriter cum director John Singleton suffers a stroke and his hospitalized!"
Why was he fired from his position?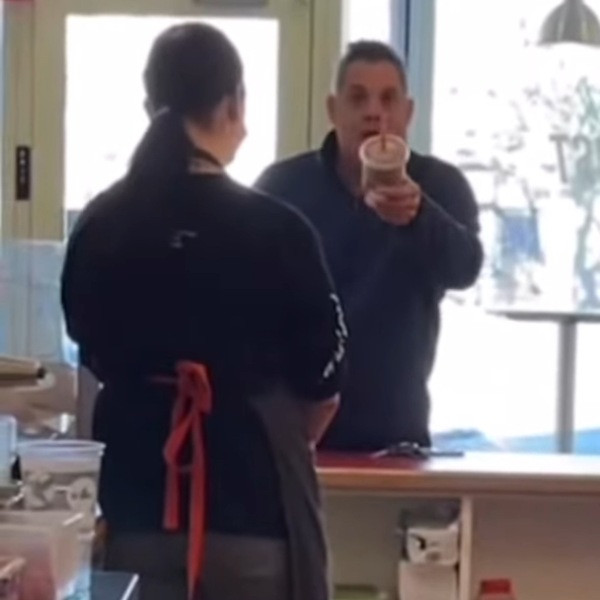 After the video went viral, Merrill Lynch Management released a statement, and has since been fired from his position.
The company stated,
"Our company does not tolerate behavior of this kind. We immediately investigated and have taken action. This individual is no longer employed at our firm,"
Iannazzo had become well-known as one of the top financial advisors during his more than a two-decade career at Merrill Lynch. Forbes ranked him as the 24th best wealth advisor in Connecticut last year.
The financial advisor was charged with one felony and two misdemeanors from his behavior and was issued a court appearance date. He is set to appear in court on February 7 at Bridgeport Superior Court.
Also read "USA Wedding industry set to be hit severely due to coronavirus pandemic!"
Iannazzo also released a statement regarding his behavior to WTNH,
"My actions at Robeks were wrong, and I deeply regret them. They do not reflect my values or my character. My son lost the capacity to breathe properly; his lips and face swelled up, and he required an EpiPen shot, but it did not offer him relief,"
He then continued,
"I also wish they had been more careful preparing my son's beverage. I will be extending my apologies personally to the Robeks organization, particularly the staff that was working there that night."
More about James Iannazzo
According to his LinkedIn, James is the alma mater of the University of Connecticut, who graduated in 1995. He hails from Norwalk, Connecticut. Iannazzo is a married man and the father of three children. Presently, the family resides in a $1.3 million home in the Southport section of Fairfield. More bio…
Also read "Keya Morgan, the former business manager of Marvel Creator late Stan Lee has been charged of forgery, fraud, and illegal imprisonment!"