James Middleton, brother of Kate Middleton has a dinner party with his dogs!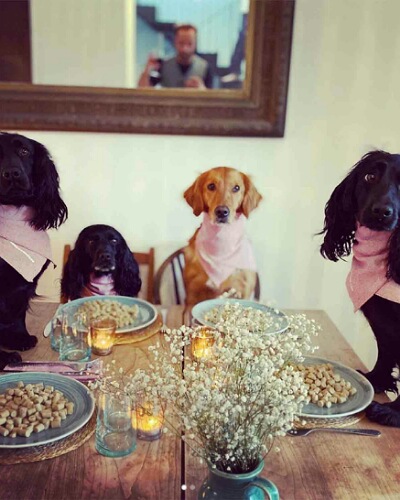 The scare of the coronavirus worldwide has made people forego dinner parties and practice social distancing
Of course, it is difficult for people who are used to holding dinner parties
But rules have to be followed in order to avoid spreading the deadly virus
---
Then what is the next best option? James Middleton, brother of Kate Middleton, has shown it to the world. He held a dinner party for his super dogs. More on it below.
James Middleton and the dinner party for his dogs
Social distancing has taken its toll on people's enjoyment and parties. James Middleton feels the pinch of it. But he found a novel way to overcome the problem.
Instead of calling human beings (family and friends) for his dinner party, he decided to host it for his furry pets instead.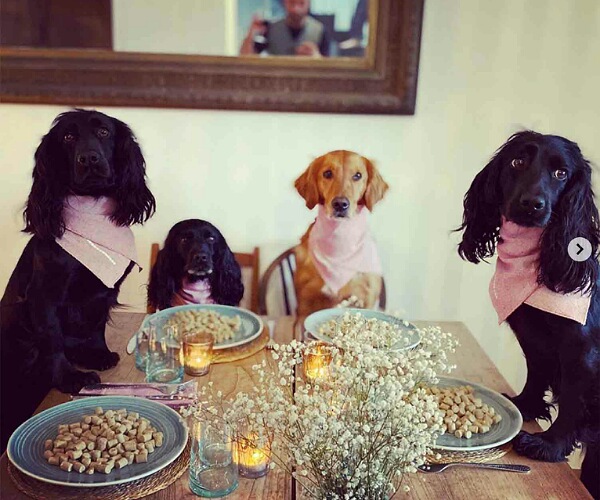 On Wednesday night 18 March 2020, James uploaded on his Instagram two pictures of him having a dinner party for his dogs.
In it, his four dogs were shown enjoying a civilized meal. They were sitting on the chairs with napkins around their necks.
Furthermore, in front of them was the dinner table which was fully featured with delicious food for them. James served them the food on ceramic plates.
James captioned the photos:
"Socialising while social distancing. Who wants to join?"
James Middleton's love for dogs and depression
The royal family member James suffers from mental problems in the former of depression. He has been very vocal about his issues.
James also spoke about his canine pets helped him overcome his depression. He is also making a documentary on the power that dogs have on the mental health of an individual and healing. He has titled the documentary James Middleton's Super Dogs.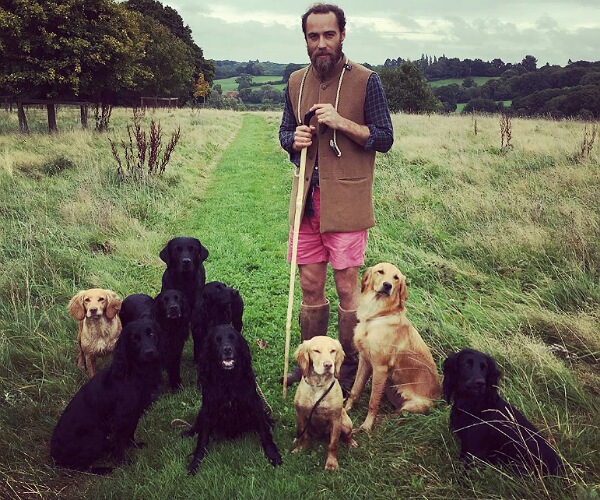 Speaking about the documentary film, James had said:
"My own dogs played a vital role in my recovery from clinical depression. In light of this I want to celebrate the important role dogs play in our lives and the unconditional love and support they give us."
His dogs are Ella, Inca, Luna, Zulu, and Mabel. He mentions them during his work as well on Instagram.
Social distancing
Many celebrities as well as the general public are resorting to social distancing in order to remain healthy and safe. They want to cut down the transmission rate of the coronavirus. The social distancing guidelines have been laid down for it.
CDC has defined social distancing in the following words:
"social distancing is remaining out of congregate settings, avoiding mass gatherings, and maintaining distance (approximately 6 feet or 2 meters) from others when possible."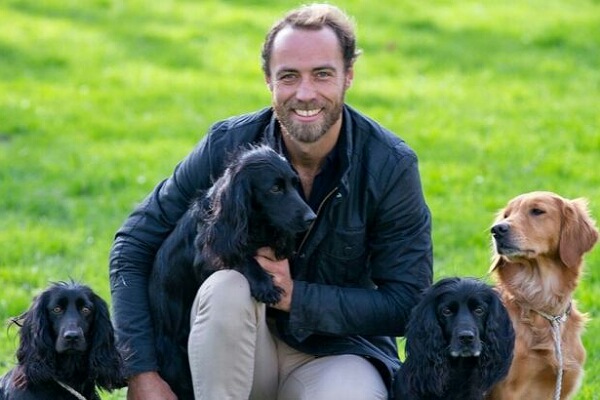 These guidelines are meant for humans (homo sapiens)  and not for furry pets at home. So one can enjoy getting together with them and hosting parties for them as and when one feels. Not everything is lost with this coronavirus pandemic!!!
Click the link to know more about Prince Albert of Monaco tested positive for coronavirus!
Source: Town and Country magazine