James Middleton postpones his wedding to Alizee Thevenet due to coronavirus pandemic!
James Middleton, the brother of Kate Middleton was to wed his fiancée Alizee Thevenet. But due to the coronavirus pandemic and the associated scare and lockdown, they have canceled the wedding as of now. More about their relationship and upcoming wedding and its postponement below:
James Middleton and cancelation of his wedding
The brother of Duchess of Cambridge, James Middleton has called off his wedding to his fiancee Alizee Thevenet. The wedding was supposedly in the summer months. This is keeping in mind the fact that with the coronavirus pandemic looming high over the world, it would not be possible to solemnize such a huge celebration.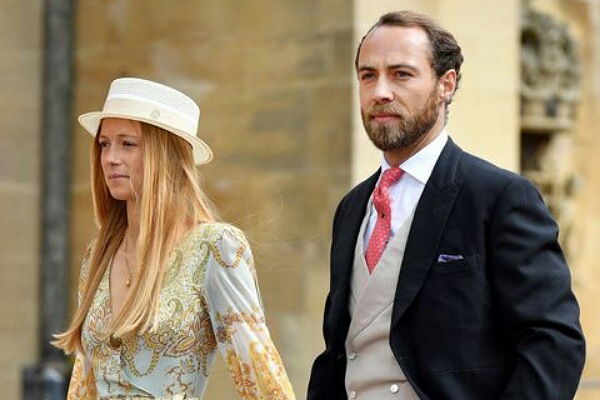 The couple has not yet fixed a new wedding date. They are waiting to get an idea on when the coronavirus infection would slowdown in the world and especially in the UK. They were I'll decide on a date once the chaos settles and choose a date when their family and friends would find it suitable to attend.
The relationship timeline of the couple
James, 32 and Alizee met and began dating one and a half year back. Their first meeting was facilitated by one of his dogs. Alizee had greeted his dog Ella in the South Kensington Club. And in January 2019, they were photographed kissing each other during their New Year's holiday in St Barts.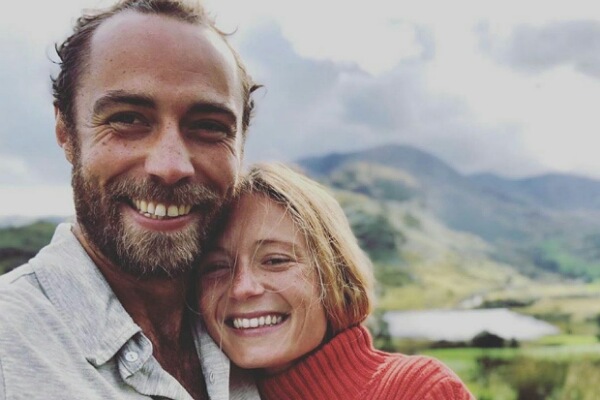 James proposed to Alizee in October 2019. And one month later, he stated that he is eagerly looking forward for the special day he gets married to the French financier Alizee. He said:
"We are in the phase before we start planning everything, just enjoying the process. The trip we are going to undertake together, as a team. And that's fine."
The couple now have five dogs namely Ella, Zulu, Inka, Luna and Mabel. James had said that the dogs will play a major role in his wedding. He revealed:
"I still don't know which one, but they will be one of the keys of that day."
He had taken Alizee to the wedding of Lady Gabriella Windsor in May 2019. Talking about royal weddings, James said:
"It's like any other. They are just people who celebrate their love. That presents its vows to love and respect and be faithful. A small wedding or a royal wedding, a wedding is a wedding."
The previous relationship of James Middleton
The entrepreneur James was dating English actress, Donna Air, 40 for five years. But it was an on and off type of relationship and ended in 2017. Donna confessed that their relationship was not meant to be and they have no hard feelings for each other. It was timing that separated them. She added that James used to never take her into his social circles. But they have mutual friends.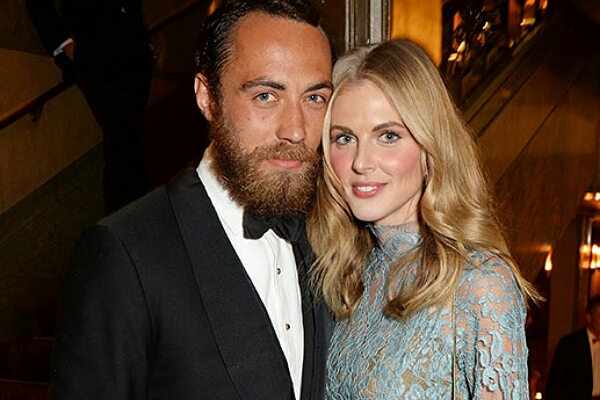 Click to read on James Middleton, brother of Kate Middleton has a dinner party with his dogs!
Besides, she is happy that it was not a public drama. She recalled:
'I have always kept my relationships very private, so I can only imagine if you were a huge high-profile celebrity how difficult that would be having your personal life spread around like that. And I personally couldn't deal with that. I think I would find that incredibly difficult and intrusive.'
She has s single now and enjoying it. She said:
'I'm having some Donna time, I think I seriously needed it,'
Source: Hello magazine