Who is James Scura married to? Know about his children, net worth, biography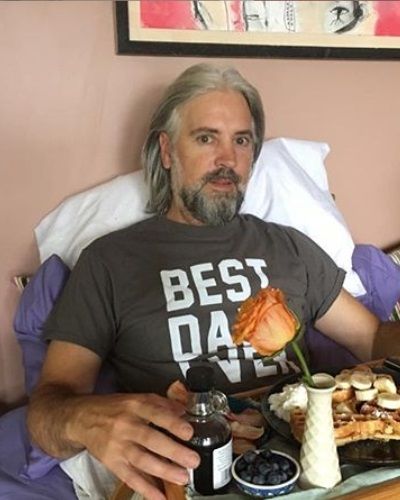 James Scura is a producer.
James is the husband of actress Kari Wuhrer.
They walked down the aisle on 26th July 2003.
They have been together since then.
Previously, she was married to Daniel Salin.
---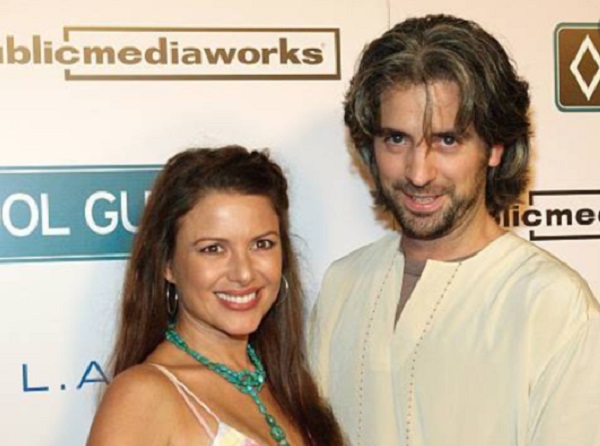 She is living a happily married life with her husband and children.
James Scura's children
James Scura and Kari Wuhrer are parents to three children. In January 2004, Kari gave birth to a son named Enzo Scura. Their second child Evangeline Lotus was born on 27th March 2006. Their girl weighed in at 8 lbs, 10 oz at the time of birth.
Likewise, their third child Echo Luna was born on 8th September 2008. Kari and her children went to the Premiere Of The Asylum & Fathom Events' "Sharknado 2: The Second One" held at Regal Cinemas L.A. Live on August 21, 2014, in Los Angeles, California. She worked on the film Alien Tornado when her children were on break.
She said,
"I dumped my children in Port land, Ore., with my husband, and he had some quality time with them. I went and worked on this crazy little movie with [actor] Jeff Fahey,"
More on children
When Kari was pregnant she was fired from the show General Hospital. Kari who formerly appeared on the ABC soap opera "General Hospital," sued ABC Productions and American Broadcasting Companies.
She said that the producers of the show killed off her character and dismissed her last August because she was pregnant.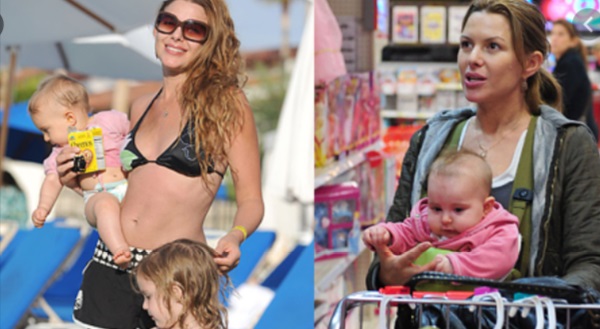 Likewise, she was told by a producer of the show that the writers had refused to accommodate her pregnancy and that she was dismissed because of it.
She also asserts that her case reflects a systemic anti-pregnancy attitude on ABC soap operas and that actresses on the daytime programs are left with the choice to lose their jobs or terminate their pregnancy.
The complaint stated,
"Even one whiff that an actress on an ABC daytime soap has conceived a child is enough to have her character killed off the show,"
Also read Amy Duggar King estranged relationship with extended family! Insight on her married life with Dillon King, children, early life, net worth, biography
What is James Scura's net worth?
The Legit producer James Scura has an estimated net worth of $1 million. As a producer, he has worked in Loose Women, Mixing Nia, Passionada, Two Tickets to Paradise, White Irish Drinkers, Leverage, Mob City, Legit, The Librarians, Public Morals, Agent X, Notorious, 9 Line, Colony, Angie Tribeca, and S.W.A.T.
As a production manager, he has worked in Passionada, A Fork in the Road, Leverage, Mob City, Legit, The Librarians, Public Morals, Agent X, Notorious Colony, Angie Tribeca, and S.W.A.T.
His wife Kari Wuhrer has an estimated net worth of $3 million. His film roles include in Fire with Fire, The Adventures of Ford Fairlane, Boulevard, Higher Learning, Sex and Other Man, Beyond Desire, Berserker, The Prophecy: Uprising, Justice League: Crisis on Two Earths, Batman Unlimited: Monster Mayhem and many others.
Her TV roles include in Remote Control, Swamp Thing: The Series, Beverly Hills, 90210, The Big Easy, Sliders, General Hospital, Lincoln Heights, Stargate Atlantis, Leverage, and Avengers: Earth's Mightiest Heroes. 
They had a house in Los Angeles, California. She sold her 3,283-square-foot, Craftsman-style house in the Windsor Square area for $1.7 million in 2008. Scura and Wuhrer purchased the home for $1,585,000 in February 2007.
Also read Who is Asia Lee? Know about her age, wedding with Kel Michelle, children, net worth, social media, biography…
Short bio on Kari Wuhrer
Kari is an American actress and singer, who is well known for her time as a cast member on MTV's Remote Control. She is also popular for her roles as Maggie Beckett in the television series Sliders and as Sheriff Samantha Parker in the horror-comedy film Eight Legged Freaks. Read more bio…