Jamie Foxx, Katie Holmes' ex spotted with a mystery woman at the celeb hot spot Crustacean in Beverly Hills!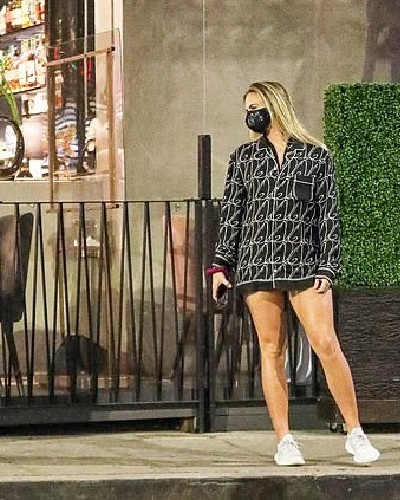 His ex-girlfriend Katie Holmes is already publicly dating chef Emilio Vitolo Jr. They have been spotted in many places in New York City packing PDA. And now Jamie Foxx, her ex-boyfriend seems also to have a new woman in his life. On Wednesday 14 October 2020, Jamie was spotted with a mystery woman. They were on a dinner date at the celeb hot spot Crustacean in Beverly Hills.
Jamie Foxx and his dinner date. Who is the mystery woman?
Actor Jamie Foxx who was dating Katie Holmes earlier was spotted on Wednesday 14 October 2020 on a dinner date. There was a lady with him but her identity is not revealed. Jamie and the mystery woman were at the celeb hot spot Crustacean in Beverly Hills.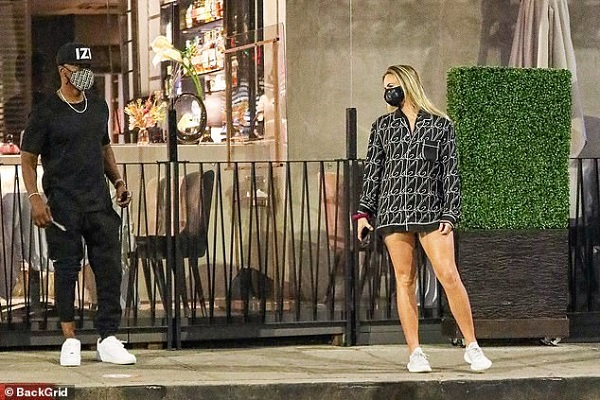 Actor Jamie, 52 was in a black and white ensemble. He wore a black T-shirt and black sweats. His hat and face mask was also of a similar color. He wore white sneakers and around his neck was a chain necklace. The mystery blonde with him was also in black and white attire. She wore a short black skirt with a patterned black and white jacket on top. She too was in white sneakers and showed off her toned legs. The mystery woman had let loose her blonde tresses and was also wearing a face mask. But after the date, she left without the face mask on.
Jamie and his relationship post-Katie split 
Earlier, in September 2020, the paparazzi had photographed Jamie holding hands with a mystery woman in an upscale costly hotel. That woman appears to be the same one as this lady whom he took out for a dinner date. They had arrived at the hotel in the middle of that night. At that time too, they had their face masks on.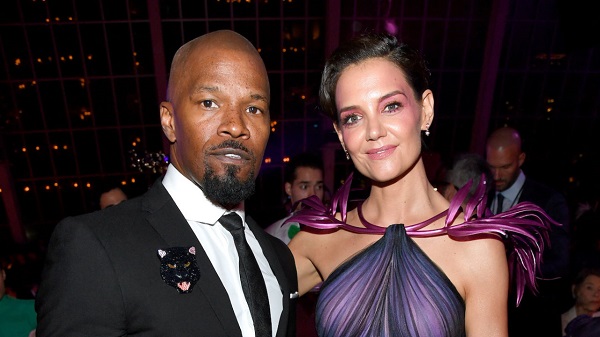 It has been a year since Jamie and Katie parted ways in May 2019. So this new romance seems to have come one year after that split. It looks like Jamie is serious about his new relationship with this new woman. The two are probably dating but have yet not gone public with their relationship. We await some good news on that front.
Katie and Jamie-the relationship
The first news of their probable relationship came up in 2013. The two, Jamie and Katie were spotted in Malibu at that time holding hands. But after that, they kept their relationship low-key and a secret. They never publicly confirmed that they are dating each other. But there was news in May 2019 that the two have broken up. The separation seems to have been amicable and there was no bad blood there.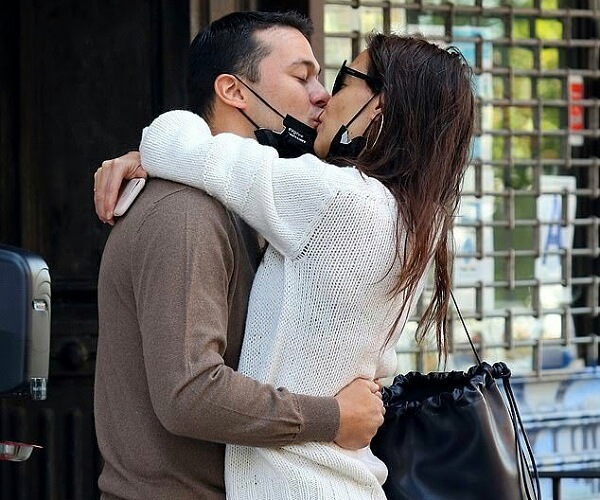 But after that, Katie this year has been spotted with chef Emilio Vitolo Jr at multiple places in New York City. Their relationship is strong and there is immense love there. On 1 September 2020, they were at Mediterranean restaurant Antique Garage in Soho. They were laughing and smiling at each other. They seemed to be liking each other's company. And 5 days later, they were at Peasant Restaurant in Manhattan kissing each other passionately. An insider had revealed that Katie was devastated with the last year split. She was upset since Jamie was still too close to his baby mama. 
Also, read the complete bio of Jamie Foxx here