(Radio Personality, Model)
Quick Facts
Quotes
"One day I spiked managements' coffee and BAM! Next thing you know, I have a new contract! I love ALICE and am looking forward to driving BJ nuts for another three years, or is it the other way around?" "But boys are scared of me. I don't know why. I broke into this guy's house, through the doggie door, and stole all the pictures of his old girlfriend, Paula Abdul. I took the goldfish I gave him and put them in the garbage disposal. I need men to love me. But nobody will love me, so I have hurt their things.'''
Relationship Facts of
Jamie White
Jamie White is not having an affair with anyone presently.
Her sexual orientation is straight.
More about the relationship

Jamie White's relationship status is single.

Prior to her career as a radio personality, she was married to a prominent Denver Orthopedic Surgeon but the two got divorced. The information was cited on her personal website.

She is the mother of a son, Kayden, born on June 1, 2006.
Who is Jamie White?
Jamie White is an American radio personality and actress.
Jamie White is well known for hosting mornings on KKYSR Star 98.7 in Los Angeles for nearly nine years.
She currently works in the mornings at Alice 105.9 in Denver.
Jamie White's Early Life
White was born on December 6, 1968, in the town of Energy, Illinois to American parents.
She has a sister, Mary Jo White- McCurdy.
After Jamie's mother passed away due to cancer, she and her sister formed the Nancy White Breast Cancer Fund to assist in the financial burden of women undergoing treatment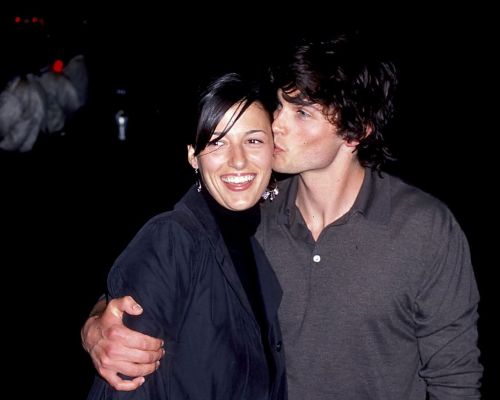 She took a modeling job in St. Louis, Missouri before leading a career in radio broadcasting.
Career as a Radio Host
In 1994, she was hired by Denver's KALC Alice 105.9 along with Frosty Stilwell and Frank Kramer, to host the "Jamie, Frosty and Frank Show", which became the number one morning show in Denver.
In 1998, the show was moved to KYSR Star 98.7 (while still being syndicated to Denver on KALC).
On September 15, 1999, the station decided to let go of Frosty and Frank.
They were, for a short time, replaced with Danny Bonaduce. The "Jamie and Danny" show was also syndicated to KALC until the summer of 2000.
The show remained on Star 98.7 until July 1, 2005.
Jamie, Jack and Stench
Then "Jamie, Jack, and Stench" weekday morning show was formed. This show was taken off the air on April 10, 2006, along with the rest of the Star 98.7 DJs, but the morning show returned a month later on May 8.
On January 3, 2007, she left KYSR after the station announced that the "Jamie, Jack, & Stench" morning show would not be returning.
On March 8, 2007, Jack and Stench (Stretch) started their own subscription podcast. Jamie White joined them from September 14, 2007, to June 8, 2009. She left the podcast to start a new job with 106.5 The Buzz in Sacramento, CA, on The Morning Show with Ryan Beaman.
On April 22, 2011, Jamie announced that she was leaving 106.5 The Buzz in Sacramento to stay home and raise her son.
On January 9, 2012, Jamie White returned to the KALC Alice 105.9 Denver morning show currently hosted by BJ Harris, replacing host Erica Cobb.
In 2017, her contract was extended for five years.
She was also featured in a piece in Westword where she talks about her Star partner, Danny Bonaduce.
Appearance in Movie and Tv Series
White has appeared in the 2001 movie Rock Star in the role of MTV VJ and in the 2006 TV series Rock Star: Supernova where she interviewed a group of final contestants.
How much does Jamie White earn?
Radio Host Jamie White's net worth is estimated to be around $20 million US. Her earning comes from hosting a radio station
Annually, she earns around  $44,260 – $49,090 US.
Body Measurements
Jamie has brown eyes with blonde hair. She is 5 feet and 7 inches tall.
Jamie White in an on-air argument with Bill Handel
On December 15, 2006, White was involved in an on-air argument with KFI AM 640 host Bill Handel, which resulted in Handel being suspended for using obscene, threatening language.
White had asked Handel's two 12-year-old girls to stay out of the KYSR studios. In a tape of the exchange aired on KTLA-TV, Handel tells White "If you ever talk to my kids that way again, Jamie, I'm gonna kick your [bleep]", criticizes her "[bleep] losing numbers on this loser show" and shouts "Don't you touch me!" as he leaves the studio. The recording concludes with two bleeped f-bombs and White shouting "Get outta here, Bill. You're nuts!"
Handel later apologized to the "Jamie, Jack and Stench Show" for losing his temper.
Jamie White Arrested For an Undisclosed Felony
On July 11, 2009, White was arrested at 1:30 am for an unrevealed covert. She was released at 6:14 am on a $50,000 bail from the LAPD Pacific Division.
On August 5, 2009, she was back in court and charges against White were dropped.
You may also know about body measurements, net worth and career of Matt Siegel, Tammy Bruce, Buck Sexton.
Photos of Jamie White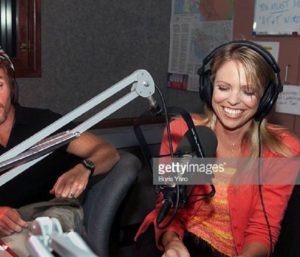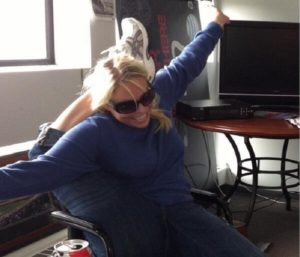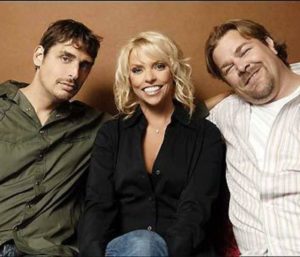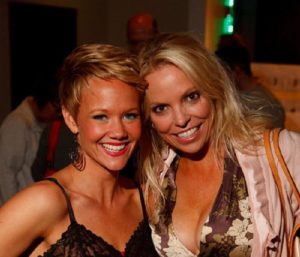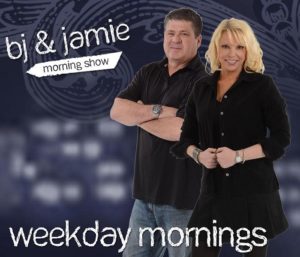 ---