Jane Benyo's ex-husband, Tom Petty's death news shocked everyone in the media and public! Let us know about the complications in his life!!
Tom Petty, a famous singer has two wives. One of them was Jana Benyo. Jana Benyo was his first and ex-wife. Recently, the death news of the talented singer has given the shock to everyone.
Tom Petty was a music legend who had to struggle a lot to get where he stood in present. Professionally, he seems to be very successful and glamorous. However, his personal life was not as prosperous as his professional life.
Relationship of Jane Benyo and Tom Petty
Jane Benyo and Tom Petty were childhood lovers. They were known to each other since they were children. They were the childhood sweethearts from Gainesville, Florida.
They had met when Jane Benyo was seventeen years old. Jana Benyo has a strong Southern accent because of which what she says is sometimes not easily understandable.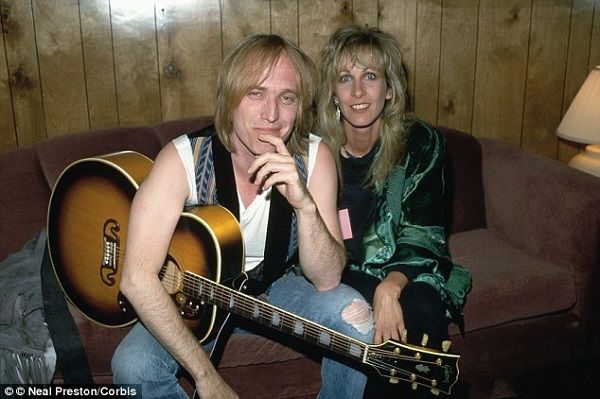 Finally when Tom Petty was of twenty-four years old, Jana Benyo and he tied the knot on 22nd of March 1974. Because of the Tom Petty's career, the couple had to shift to Los Angeles. Their initial happy married life led to give birth to two children.
However, the relationship changed and turned to be sour from 9th of September 1996. This was the day when the couple legally got separated. Their marriage was labeled as volatile.
When the couple separated, Jane Benyo found herself very alone many times and it led her to take drugs to kill her isolation and loneliness. She slipped into depression as it was not the life she had dreamt of.
The couple's first daughter is Adria who is now a music video director and second daughter AnnaKim Violette is an artist and fashion designer.
Difficulties in the relationship between Tom and Jane
It has been revealed that the singer, Tom Petty had also become a victim of drug and alcohol. Surprisingly, he was hooked on dope in the 1990s. After his divorce with Jane Benyo, he was also under depression and was addicted to heroin.
Mentally Jane Benyo was also addicted to drugs and alcohol. Simultaneously the life had become too stressful. Tom Petty had also described these in his book named Petty: The Biography.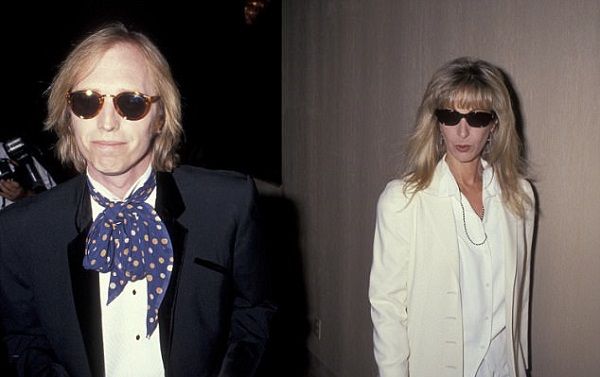 According to the couple's daughter, Adria Petty, her mother did love her father very much but it was her insecurities that led her to become cruel and verbally abusive.
Tom Petty's second wife, Dana York
Dana York is the second wife of Tom Pettey. They had known each other five years before Tom Petty's divorce to Jane Benyo. They first met each other at one of Tom's concerts. The couple got married in the year 2001.
Dana York was still married to Tom at the time of his death. Dana York had a son from her previous husband. Tom Petty and Dana York never had their own child.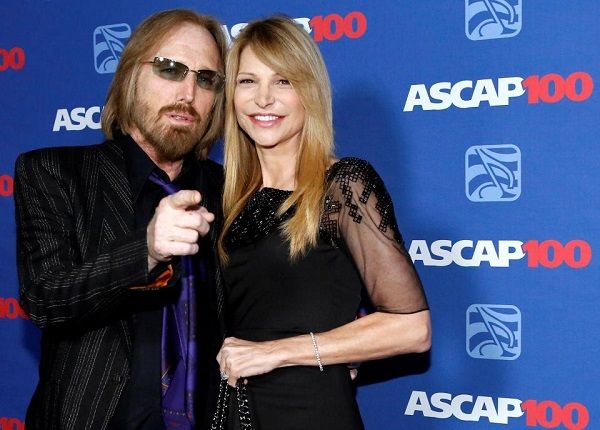 Tom Petty's unfortunate death
Though Dana York was Tom Petty's current wife, Jane Benyo's name popped out again when Tom Petty of 66 was found unconscious at his home without any heartbeat and breathing as well.
The medical emergency department was alerted. And they came over and tried reanimation immediately to save his life.
There was still some hope as some pulse was felt in him so the emergency department shifted him to the hospital to put him on life support. However, Tom Petty could not hold on through and expired on the 2nd of October 2010.
Tony Dimitriades, the longtime manager of Tom Petty made the death announcement. He had tweeted a post:
Breaking: Tom Petty has died, family announces in a statement pic.twitter.com/Fca6emZwXc

— Jon Passantino (@passantino) October 3, 2017
Tom Petty's daughter tribute to her
dad
Tom Petty and Jane Benyo's daughter, AnnaKim Violette had paid tribute to her dad online following his fatal cardiac arrest aged just 66.
She posted various nostalgic pictures of her best memories with Petty. She wrote:
"One week ago today I was watching my dad play we showed up rushed to our seats I got stoned had a beer the lights went dark 'at watching realizing I grew up on these songs everyone grew up on these songs this is real American Art made from the roots of real people who deeply love life"
Adding,
"my father loves music more than anything and always put music first it's going to be healing to know I will never go a day without hearing his music. I love his class honesty and how strange and funny he is Tom Petty is an American Icon because his heart has always put human rights first. 'We are one I love you dad your songs are dreams manifested (sic)."