Splitsville! Jana Kramer divorcing husband Mike Caussin – "I've given everything I have, and now I have nothing else to give"!!!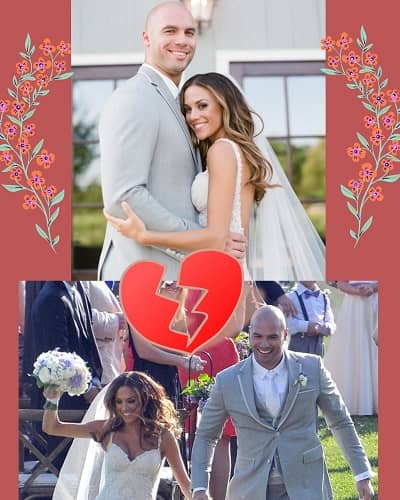 Jana Kramer has been married to Mike Caussin for six years
Their marriage is coming to an end
Jana is done with Mike's infidelity!
---
The six-years long marriage of Jana Kramer and Mike Caussin has come to an end!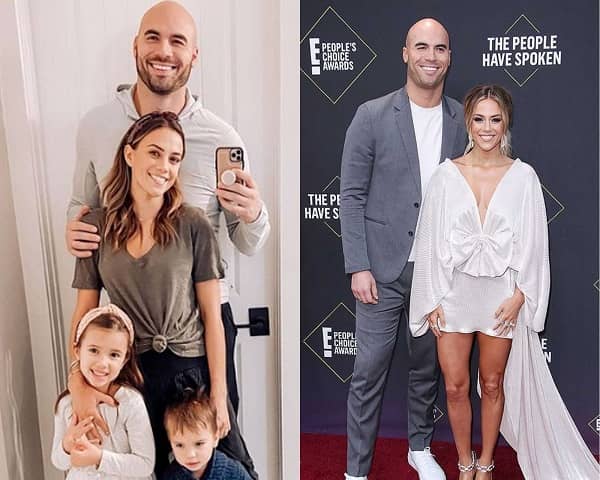 Jana has filed for divorce from Mike and she announced on her Instagram about the breakup. She wrote,
"As I try to make sense of a reality I never wanted to believe could be possible again, those words have now become a reality. I've fought y'all. I've loved hard. Also, I've forgiven. I've put the work in. I've given everything I have, and now I have nothing else to give. 'It's time.'"
Also read Are Jana Kramer And Mike Caussin Going For The Divorce? Rumors Of Their Split, Know The Reason Here!
More on the divorce
Jana said that she still wholeheartedly believes in marriage, love, and rebuilding. But she no longer has the will to fight and believes that it is time for healing. Also, she thanked everyone who loved and supported her and has been alongside her through her journey. Kramer added,
"I'll always encourage you to continue the good fight, but you can't fight it alone."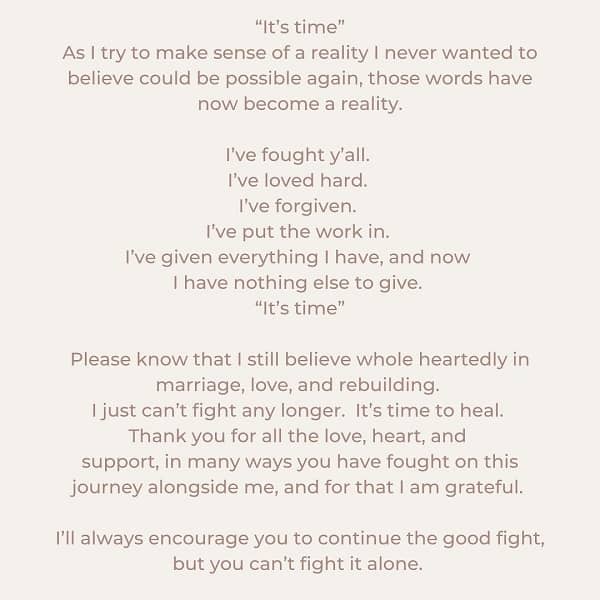 Likewise, a source revealed that Mike has not been faithful in their six years of marriage and has broken her trust yet again. Jana has given multiple chances to make things right and at last, she is left with no choice. They have tried many things to make their marriage work but now it seems like it's coming to an end.
Also read Jana Says She Can't Trust Her Husband Mike Caussin; Cheating, Trust Issues, And It's effect In Their Married Life And Individual!
Mike Caussin's cheating allegations
The country singer decided to get in touch with the anonymous person who texted her. While she was having a conversation with the sender, she had some valid information.
However, it could be true or not as she did not have any proof. In the end, Karmer confronted her husband and denied all the allegations.
Mike mentioned he is crushed with all the things happening. Furthermore, he stated that it sucks that the country singer could not trust.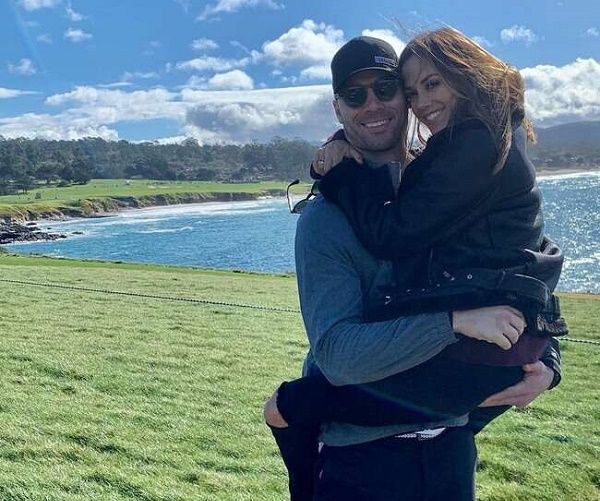 He also took the blame for her not trusting him due to his past actions which brought their relationship to this phase.
Mike says he hopes to bring their relationship to the point where they could just sit and laugh at such allegations with the trust in each other.
Mike, who is a former football pro, told Kramer to reach out to the person, she had already deleted her account. Though she is having some issues with trusting her husband, they are currently in a good place.
She explained she still has some percentage of doubt as she is a human. In the end, she thanked the woman who reached out to her which helped to trust her husband.
Short bio on Jana Kramer
Jana Kramer is an American actress and country music singer. She is also known for a role in some projects called Click in 2006, Heart of the Country in 2013, and One Tree Hill. She is also regarded as one a talented actress and also a pretty-looking actress. Read more bio…