Jana Kramer mourns after the death of her beloved pet/best friend, Sophie, who died from cancer
Jana Kramer, the American actress and country singer, is grieving over her pet dog's death. She recently posted on Instagram and Twitter saying how much she missed her not only a pet but also a best friend, Sophie. Rest In Peace, Sophie!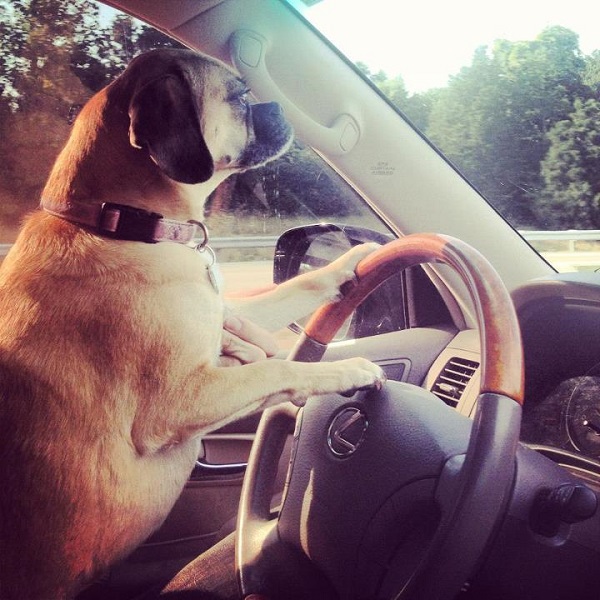 Yes, you heard it right. Jana Kramer's chauffeur-dog is no more. The pet had been suffering from cancer but as Kramer says, she is free from painful cancer now and bids her goodbye.
"Goodbye my Sophie dog. You were my best friend. You never left my side and I will forever cherish the 8 years we had together. I'll see you at rainbow bridge one day but in the meantime run like crazy and eat as much food as you want there. You are cancer free now baby girl. I love you."
Her fans and well-wishers showed sympathy and love to both Sophie and Kramer. Among the well-wishers was the actress and singer Kramer's dance partner in the show Dancing With the Star's partner Gleb Savchenko who wrote
"I'm so sorry."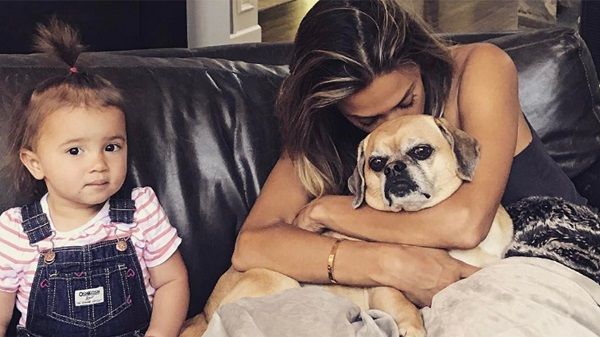 Whether it's a person or a pet when one near to our heart dies, it's really painful but still, you have to move on with time as time doesn't stop for anyone. Neither did it stop for the lovely Sophie, whom Kramer called her best friend. Kramer had brought the puggle dog eight years back and had shared the life with her pet. She was always there with her in all the ups and downs of Kramer's life. She was always accompanied by this four-legged friend of hers. It might be a shock for Jana but we hope she finds a beautiful new pet to add more smiles to her life.
This last morning with her dog will not fail you in making much emotional. Look at Kramer and Sophie along with Kramer's 1-year-old daughter, Jolie Rae. There surely is her baby-girl supporting her mummy during this tragic time.
Back in 2013, Jana had posted on twitter talking about her dog being in the ER. Gratefully, the brave one survived and lived for four more years since then. But this time Sophie couldn't be braver and had to leave this life.
Also read Jana Kramer's difficult journey of her pregnancy with her husband, Mike Caussin. Had five miscarriages! Know her after pre-pregnancy
A song dedicated to Sophie
If you are Jana Kramer's fan then I'm sure you know about the song "Sophie Dog" that she had written in love for her. This song is one back from 2010. She sang the song in her second showcase. The lyrics of the song contains
You cuddle next to me, want nothing else
Unlike someone else
My sophie dog


And when i'm sad you know just what to do
Unlike you know who
My sophie dog
This song might not be the best one she has sung but it shows her feeling about how much she loves her Sophie Dog.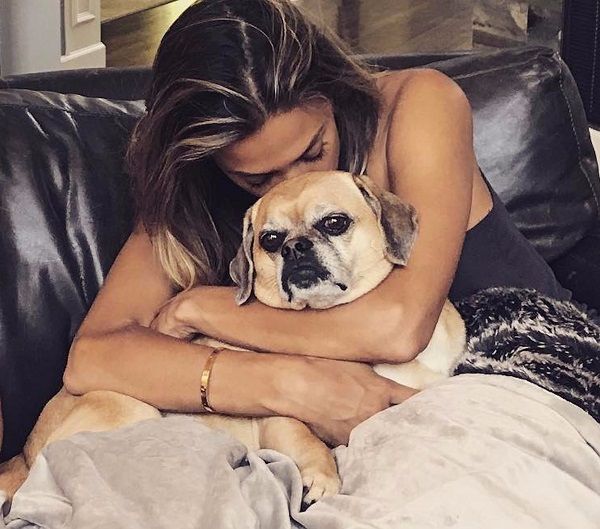 Jana Kramer Career
Jana Kramer is an American actress and country singer. She started her acting since 2002. She has acted in many movies and television series. Her role as "Alex Dupre" in the television series One Tree Hill is the one that gives her recognition.
She started her country music career in 2012 by releasing her single Why Ya Wanna from her self-titled album. She has also acted in many supporting and guest roles.
Also read TV presenter Helen Skelton spoke about her life, delivery on a kitchen floor alone, kids, mother, and her pet dog Barney!
Short bio on Jana Kramer
Jana Kramer is an American actress and country music singer. She is also known for a role some projects called Click in 2006, Heart of the Country in 2013 and One Tree Hill. She is also regarded as one of the talented actress and also a pretty looking actress. See more…