Get to know more details about Jana Kramer's new boyfriend, Allan Russell!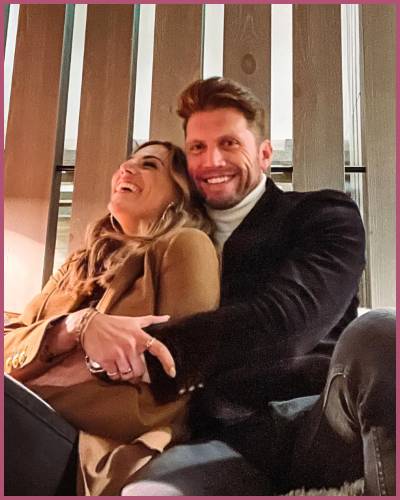 Jana Kramer is currently dating a former professional soccer player, Allan Russell
Jana and Allan go Instagram official less than months after she confirmed her new romance
On Monday's episode of her podcast, "Whine Down with Jana Kramer," Kramer admitted her new relationship in early January
---
Jana Kramer introduced her new man on Instagram after keeping him secret for a time
Jana Kramer goes Instagram official with her new boyfriend less than months after she confirmed her new romance. 
The 39-years old country music singer confirms early this month that she's been seeing a man following her split with former NFL player Mike Caussin.  
On Monday's episode of her podcast, "Whine Down with Jana Kramer," she admitted her new relationship, however, hasn't shared much detail about her new beau other than that he is an athlete.
The "One Tree Hill" alum shared a photo of herself with her athlete boyfriend for the first time while embracing each other.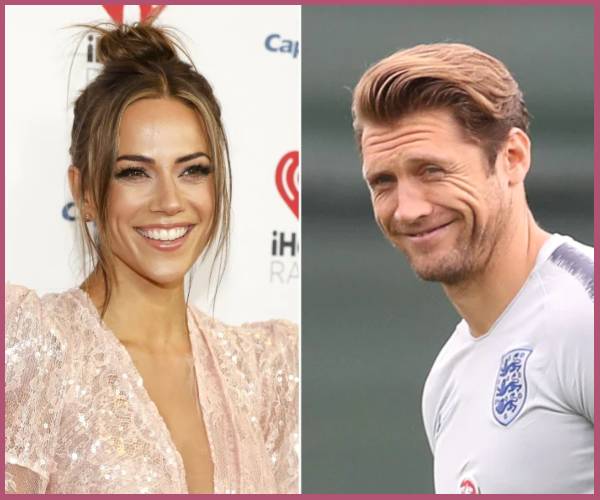 In the photo, the lovebirds sit with their arms around each other on what appear to be outdoor steps in Downtown Nashville, where the actress lives.
Similarly, she tagged her boyfriend, whose name is Allan Russell, in the post with captioning,
"Back where it all started…Also this is so us…trying to take a photo"
Also read Jana Kramer Reveals How She Blew up Her Chance of Dating Chris Evans after an Embarrassing Bathroom Incident!
As soon as Kramer revealed her new boyfriend's identity on Instagram many are curious to know about him. Here we go!
Allan Russell: A former soccer player turned coach
Allan Russell is presently served as a coach for the English Football League Championship's Norwich City Football Club.
According to his Instagram bio, he is a specialist attacking coach for Norwich City FC. Similarly, he is also a founder of Superior Striker, an elite attacking training program for fellow soccer players, as well as co-founder of Roam Foods.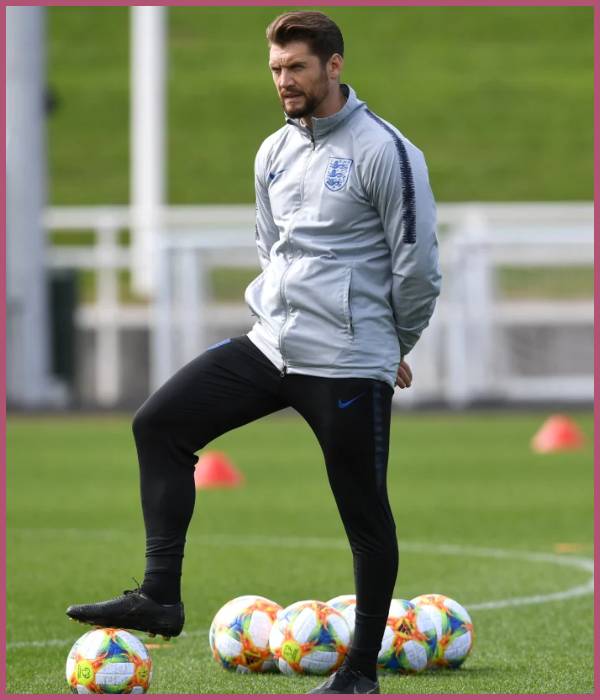 Russell was previously a professional soccer player who played as a striker for Hamilton Academical, St Mirren, Macclesfield Town, Mansfield Town, and Partick Thistle across the U.K.
Further, he also joined well-known soccer teams such as North Carolina FC and the U.S.-based club, Los Angeles Blues. He even helped England's team to train for the 2018 World Cup.
Also read Date Back to The Relationship Timeline of Jana Kramer and ex-husband Mike Caussin!
Background, Early life
Allan Russell was born on December 13, 1980, in Glasgow, Scotland. As of 2023. he is 42 years old. His full name is Allan John Russell.
The Scottish-born athlete began his career in 1999 with Hamilton Academical, making over sixty league appearances over a four-year period. He signed a two-year contract with St Mirren before moving to English side Macclesfield Town in early 2005.
In 2007, he returned to Scotland with Partick Thistle where scored in a 1-0 win over Livingston. The following year he was signed by Scottish Premier League side Kilmarnock for two years.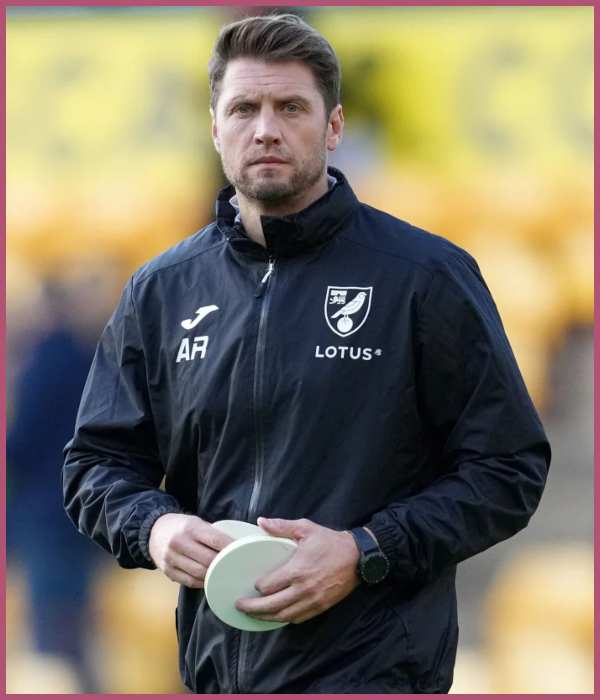 After his contract expiry, he moved to the U.S. and signed for Carolina RailHawks and stayed with the club through the 2011 season winning the 2010 and 2011 NASL league Championships.
He last played for the Los Angeles Blues, who later changed the franchise name to Orange County Blues.
Allan exclude from England's Euro 2020 campaign following his involvement in a car crash with a family member
Allan was involved in a legal case after allowing his Audi to be driven by his brother, Simon, who was drunk at the time.
He had been fined £2,000 at Oxford Magistrates' Court for giving permission to dive his brother without insurance.
The coach, 42, has been a passenger in the car when his brother collided Audi with a Vauxhall Corsa, driven by Danny Moss, an off-duty ambulance driver.
An ambulance driver spent several months in hospital with serious injuries. Similarly, Simon was jailed for 32 months after pleading guilty to causing serious injury by dangerous driving.
Also read Splitsville! Jana Kramer divorcing husband Mike Caussin I've given everything I have, and now I have nothing else to give!!!
Short bio on

Jana Kramer
Jana Kramer is an American actress and country music singer. She is also known for her role in some projects called Click in 2006, Heart of the Country in 2013, and One Tree Hill. She is also regarded as one of the most talented actresses and also a pretty-looking actress. See more…