Jane Fonda: the 'Innuendo', her embroiling controversies, and her myriad love affairs: Read it all here!
The Hoax news
RadarOnline recently published alarming news about the deteriorating physical health and mental breakdown of the veteran actress Jane Fonda.
It added that Jane Fonda was in 'a really bad shape; both physically and mentally' and hence was unable to make it for the January 2017 SAG award presentation. There were no concrete proofs provided and neither any reason cited for the late release of this 'information'.
Gossip Cop further investigated this news and found out that the news was a hoax. This 'digital cop' found out that Jane Fonda had in fact attended 2 events after the SAG awards function and she was 'hale and hearty'.
Gossip Cop has also reported that Jane Fonda is 'energetic and is looking better than people half her age'. It is not known as to why such serious allegations were levied against Jane Fonda.
Incidentally, Jane Fonda's mother Frances Seymour Brokaw was suffering from mental issues and had committed suicide when Jane was just 12 years of age.
Jane Fonda had suffered from bulimia in her young days. She also was under psychoanalysis therapy for 5 years. In January 2017, reports of her split with record producer and her live-in partner Richard Perry had also surfaced and both now reside separately.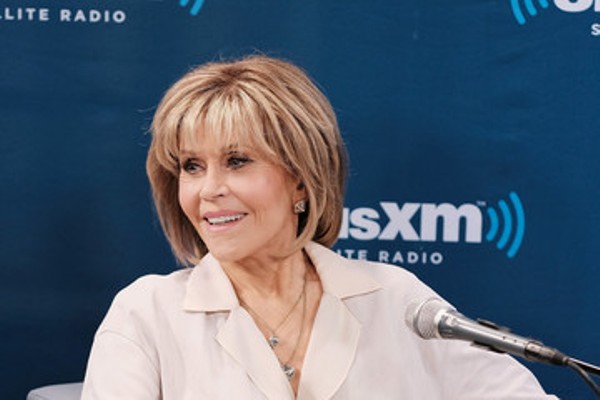 'Hanoi Jane': Jane Fonda's long-drawn controversies
Jane Fonda is an extremely talented actress. Her great looks belie her age and even at 79 years of age, Jane Fonda looks very beautiful and sexy.
Her regular exercises and aerobics are said to be responsible for her shapely figure and dewy skin. She did admit to going under the knife once.
She said:
"I wish I were brave enough to not do plastic surgery but I think I bought myself a decade."
After a hiatus of 15 years, she returned to the silver screen in 2005. She has been successful even after this big gap.
Just like her acting skills, her controversies and scandals have also hit the tabloids time and again. Jane Fonda is against war and bloodshed and is a feminist. She is an atheist turned Christian.
In 1972, Jane Fonda visited Hanoi, Vietnam to gain firsthand information about the bombings, to talk to the affected locals, and meet the POW there. She got photographed seated on an anti-aircraft gun. This photograph had angered a number of Americans and Vietnam veterans of war.
She was also accused of turning over the messages from the 7 American prisoners of war in Vietnam to the Vietnamese army which in turn killed the 7 and out of which 1 survived to narrate his ordeal. However, it was later proven that all these allegations were fabricated and untrue.
Jane Fonda even offered her apologies but the matter seems to have never died down and continues to haunt her. In 2005, a US Navy veteran spat chewing tobacco on her face during the launch of her autobiography 'My Life so far'. He justified his deed as follows:
" It was absolutely worth it. There are a lot of veterans who would love to do what I did."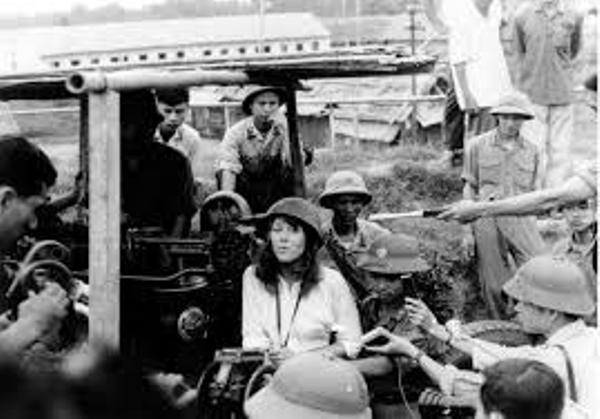 You may like to read Kris Kristofferson Relationships timeline: Affair, Marriage, Divorce, Viceversa…
The long string of 'her men'
Jane Fonda was not a bright student. She was used to heavy drinking and would be most of the nights at the nearby men's University. She is believed to be having a number of affairs during her college days.
She had an infatuation for actor Anthony Perkins in 1960 but it vanished away when she came to know about his gay inclinations.
She was in a romantic relationship with producers Jose Antonio Sainz de Vicuna and Sandy Whitelaw. She was also linked up with actors Warren Beatty, James Franciscus, and William Wellman Jr. She later married French director and screenwriter Roger Vadim on 14th August 1965.
The couple has a daughter, Vanessa (born 28th September 1968). The marriage could not last long; they separated and filed for divorce. She was said to be dating political activist Fred Gardner and actor Donald Sutherland during this period. On 16th January 1973, Jane Fonda finalized her divorce with Rogers Vadim. After 3 days, she married activist, Tom Hayden.
She delivered a son, Troy Garity on 7th July 1973. By the late 1980s, there were problems in the marriage and they stayed separate. During this break-up period, she was seen often with soccer player Lorenzo Caccialanza. The divorce proceedings were completed on 10th June 1990.
On 21st December 1991, she married CNN founder and business tycoon, Ted Turner. But it all ended on 22nd May 2001. After this phase, she was said to be involved with businessman Lynden Gillis. In 2009, she started dating Richard Perry and shifted in with him. In January 2017, both called it splitsville and went their ways.
Jane Fonda's name has been linked with actor Alain Delon, actor Kris Kristofferson, musician Mick Jagger, with talk show host Geraldo Rivera, cinematographer Sven Nykvist, column writer Robert Scheer and hairstylist Jay Sebring.
But there were no confirmations forthcoming on these affairs. Jane Fonda and her first husband Roger Vadim were suspected to be part of an orgy with actor-director Warren Beatty, musician John Phillips, and his ex-wife Michelle Phillips at a house in Malibu, California.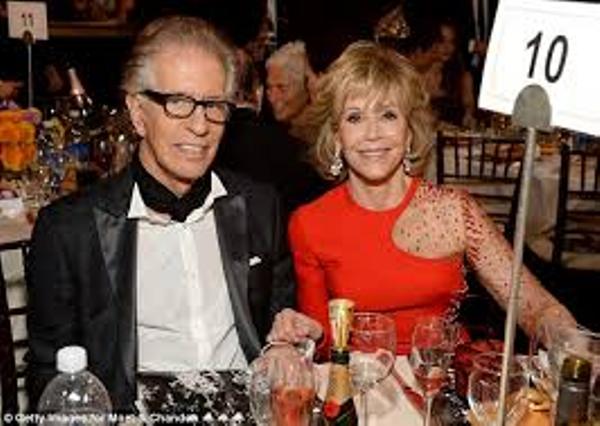 Also read What Are Celebrities Doing To Support Climate Change? List Of Celebs!
Short bio on Jane Fonda
Jane Fonda is a writer, political activist, former fashion model, fitness guru, and versatile actress who has won several prestigious awards over a long and illustrious career spanning more than five decades. More bio…