Jane Pauley Sit-Down Interview With Hillary Clinton!! Meet The'CBS Sunday Morning Host', Her Husband And Children In A Happy Family Life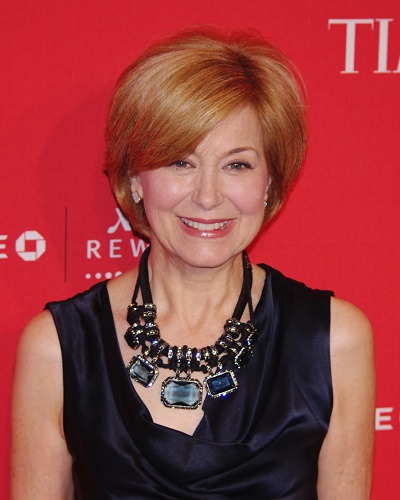 Reporting the news since 1972, Jane Pauley is the well-known American television journalist and author. People know her best for her 13-year tenure on NBC's Today program.
Followingly, she is also popular for her 12 years of co-hosting of Dateline NBC. The CBS Sunday Morning host Jane also got the huge recognization for her public acknowledgments of her struggle with bipolar disorder.
Recently, she did the first post-election sit-down interview with Hillary Clinton.
Scroll to read the whole information about the interview and her personal life details.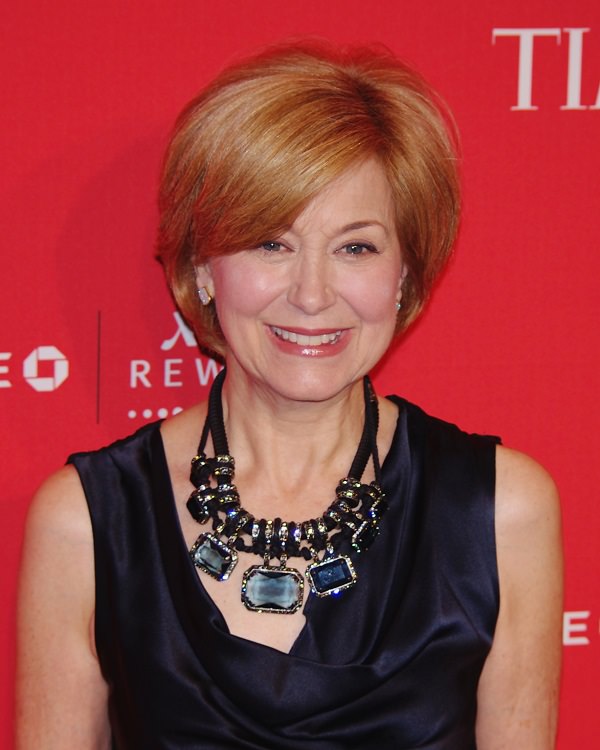 Jane Pauley's husband, children, family life
As we know Jane Pauley has the successful and well-established career. Likewise, she also has the happy family life with her husband, children, and her grandchildren.
Jane is happily married to her husband cartoonist Garry Trudeau, creator of Doonesbury since June 14, 1980. The couple has the happy family with their three children and two grandchildren.
In her personal life, she is also involved in the social organizations. She is joined with the McGovern Institute for Brain Research, where she serves on the institute's leadership advisory committee.
Moreover, she also serves on the board of directors for the Children's Health Fund in New York City. Likewise, Jane is also the member of the Board of Directors of The Mind Trust, an Indianapolis-based non-profit organization. This organization supports education innovation and reform.
You may also like to read Update on Linda Tirado health! What happened to journalist Linda?
Hillary Clinton's First post-election  sit-down interview with Jane Pauley 
Jane Pauley recently sat down with Hillary Clinton in the first post-election. During the interview, Hillary addressed that she has spent the last 10 months trying to figure out why she isn't the president of the United States.
She explained to the "Sunday Morning" host Jane Pauley:
"I am good. But that doesn't mean I am complacent or resolved about what happened. It still is very painful. It hurts a lot."
Moreover, she also revealed that when she expected to make the historic gathering in a New York City convention center the celebratory mood came out.
Tune in Sunday as @HillaryClinton sits down with our @RealJanePauley for the first TV interview about her new book: https://t.co/5BQjKoqP6p pic.twitter.com/p2ZZwgMnYC

— CBS Sunday Morning ? (@CBSSunday) September 6, 2017
Furthermore, she explained:
"I just kinda went in the bedroom, laid down on the bed, just thought, 'Okay. I just have to wait this out. But then, midnight, I decided, 'Well– you know, looks like it's not gonna work.'"
Followingly, during the interview, Hillary also revealed that her active politician role is over, yet she will stay involved politically. She explained:
"I am done with being a candidate. But I am not done with politics because I literally believe that our country's future is at stake,"
Also read Princess Raiyah of Jordan weds Ned Donovan, journalist from the UK!
More About Jane Pauley
Jane Pauley is an American TV journalist and writer. She has hosted many popular shows such as NBC's The Today Show, Real Life with Jane Pauley, the NBC Nightly News, Dateline NBC, and The Jane Pauley Show. Currently, she hosts the CBS Sunday Morning. Previously, Jane has served almost 13 years on NBC's Today program. See more bio…