Jang Na-ra is Married And She Announced It in The Sweetest Way Possible!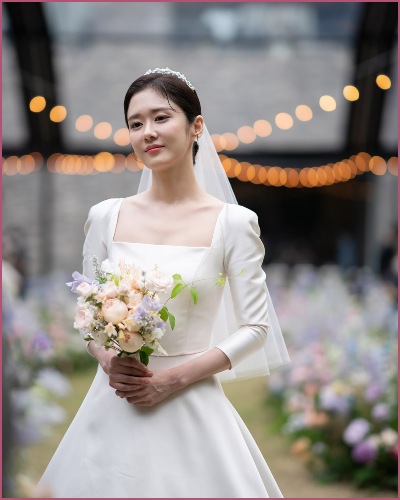 Actress Jang Na-ra announced her marriage through a handwritten letter
The actress married her non-celebrity boyfriend after dating for two years
The actress will be returning with a new project right after her wedding
---
Jang Na-ra announced her marriage through a lovely handwritten letter!
Jang Na-ra surprised her fans with the news of her marriage to her non-celebrity husband.
The South Korean actress who is very private about her personal life did not reveal the identity of her husband.
Jang married the love of her life at the Bonelli Garden in the capital of Seoul with her family and close friends by her side.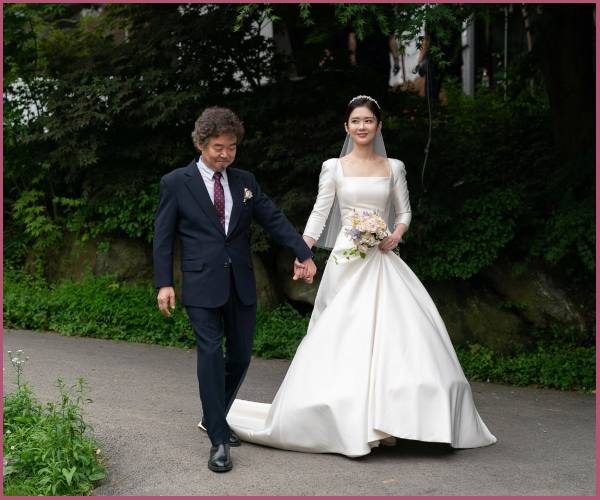 Na-ra's close friend Park Kyung Lim was the host of the event.
The Old Goodbye actress walked down the aisle in a lovely white gown with her father Joo Ho Sung. The photos were shared by her agency Lawon Munhwa.
Also, Read Nicole Kidman Shares a Rare Wedding Throwback Picture After 16 Long Years!
Na-ra thanked everyone for their love and support
Jang's close friend and Sell Your Haunted House co-star Jung Yong Hwa, who was present at the wedding to congratulate the couple gave a speech and said:
"While filming 'Sell Your Haunted House,' I promised [Jang Nara] to sing at her wedding if she gets married. Today, I've kept that promise." 
Park Kyung Lim and Lee Soo Young also sang a celebratory song for the newly wedded.
Park Kyung Lim also made both her costars sing a song and the whole crowd cheered in excitement.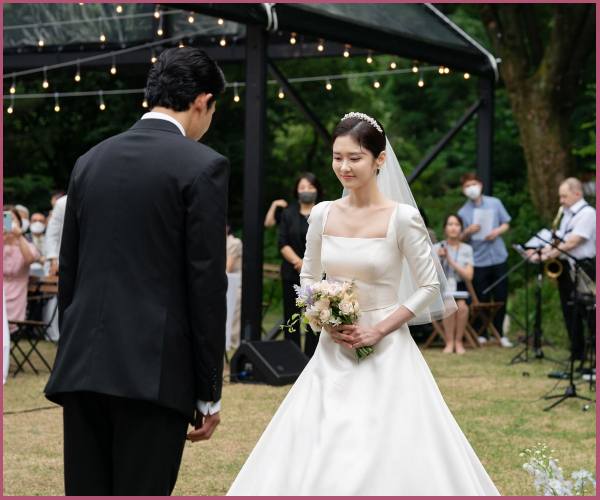 The bride's brother Jang Sun Won took to Instagram to congratulate the beautiful couple. In his story, he captioned:
"I want to show everyone the faces of the beautiful couple, but in order to protect the groom…"
After the wedding celebrations were over, Na-ra also opened her Instagram to thank all her fans and well-wishers and wrote:
"Thank you so much for congratulating me with your interest and love. To repay your love and support, I will live happily and merrily as a great wife at home and a sincere actress at work."
A source close to the actress said: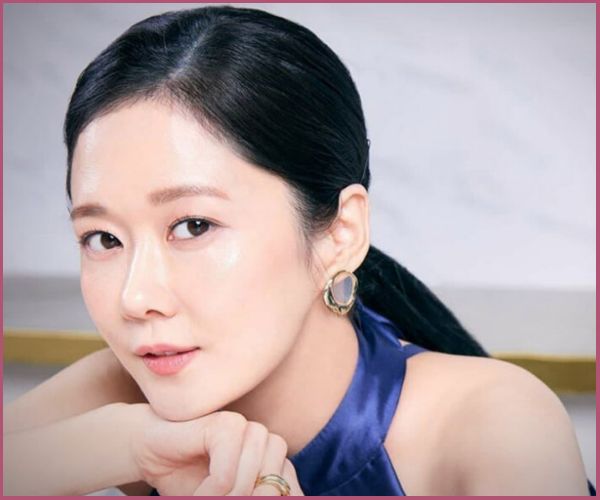 "Jang Nara happily wrapped up her wedding ceremony amidst the support and congratulations from many people.

"We ask once again for your understanding that it was not possible to film and cover [the wedding] to be considerate of the non-celebrity groom's side and due to the spread of COVID-19."

"Please send lots of support for Jang Nara going forward as she starts the second chapter of her life."
Also, Read Youtuber Clancy Burke Faces Backlash After She Refuses To Have Bridesmaids at Her Wedding!