January Jones Opened Up About Her Relationship With Nick Viall; She Called Them Just Friends Before!!
January Jones, the American actress is widely famous for her role as Betty Draper in Mad Men. This time the actress is on the headlines for her personal life. She recently opened up about her and Nick Viall's relationship on the media.
Jones opened up about her relationship with Nick Viall
There were speculations that the actress Jones and the Bachelor alum were dating at some point. Recently, the actress confirmed the news about their dating. She even mentioned she "squealed" when he slid into her DM's.
In January, she appeared on the episode of Dax Shepard's "Armchair Expert" podcast where she talked about their relationship.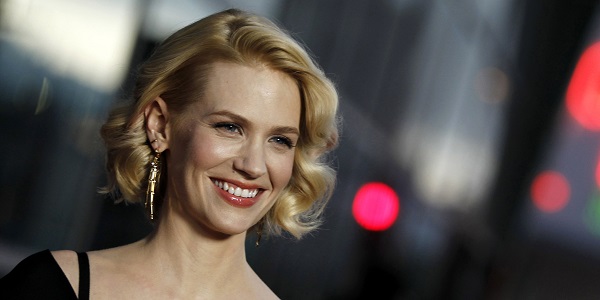 She said that the reality star reached out to her when she started bashing him on social media. The actress also talked about the show while she appeared in the interviews. She further explained about their conversation saying:
"Then Nick slid into my DMs, and he's like, 'I'm so sorry that your perception of me is so negative. I'd love to take you out to coffee and see if I can change your mind.' And I squealed! I was like, 'Oh, my God.' … I was like, 'I hate that guy!'"
The actress revealed that she had the talk with her sister about meeting the reality star. Her sister replied saying that she would regret of she did not go to meet her. The actress talked about the conversation saying:
"My sister's like, 'If you don't go, you will forever regret it.' So I agreed to go on a date with him — or to drinks or whatever — and as I met him, I was rounding the corner, and I saw him, and he has this very distinct walk, and I had this instinct to run up to him and wrap my legs around his waist — you know, like they do? I stopped myself."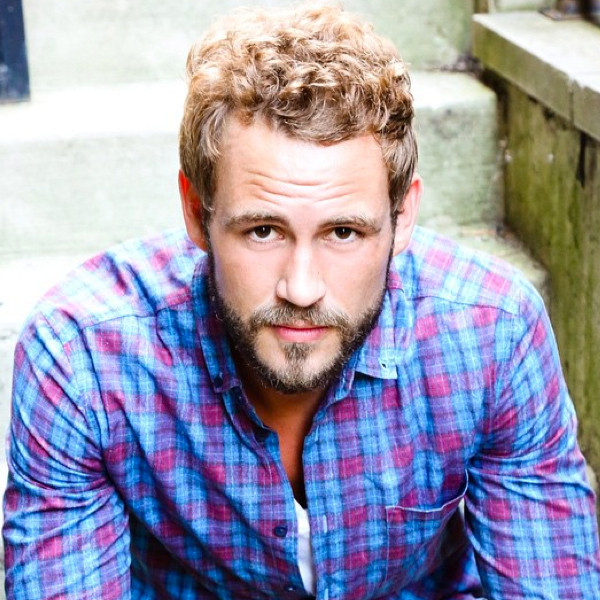 She mentioned that the rumored duo probably had a good time together, and ended up going to few other dates. The dating rumors of the duo started flying around in early 2018 when the reality star liked pictures of the actress on Instagram.
Furthermore, she also revealed that the reality star also challenged her for the lip sync battle. The actress also found something else on him which was attractive for her.
Later on, in the podcast, she mentioned that she knew some of the juicy details from, inside the show. The actress described:
 "When [contestants] come out of the limo and they all have these little schticks or whatever, producers are handing them to them. And then I just felt bad for the people who get, like, the dolphin costume. And there is all kinds of other stuff. But they do share a lot of germs with lots of people."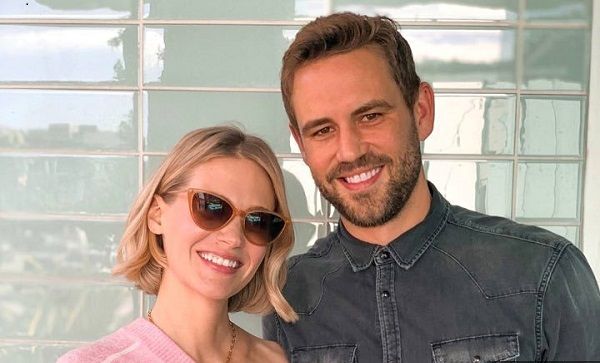 You may also read- Erin Ziering talks about her relationship with ex-husband Ian Ziering and co-parenting!!
 More About January Jones
January Jones is an American actress and model. She rose to prominence after appearing as Betty Draper in Mad Men. She has also been nominated for two Golden Globe Award for Best Actress – Television Series Drama and a Primetime Emmy Award for Outstanding Lead Actress in a Drama Series.
Furthermore, her other notable films include American Wedding, We Are Marshall, Seeking Justice, X-Men: First Class, and a few more. See more bio…
You may also read- Relationship Timeline; The Dating History Of The American DJ, Diplo
Source: Yahoo, US Weekly, The Sun, Cheat Sheet