Jared Haibon and Ashley Iaconetti are officially parents! 'Premature Birth'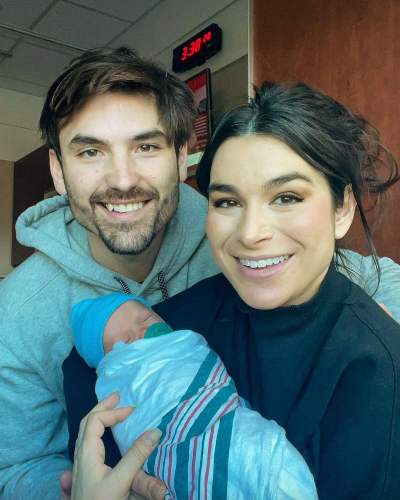 Ashley Iaconetti and Jared Haibon welcomed their first child together
The Bachelor stars' baby was born prematurely, eleven days earlier before the due date
They are presently enjoying their first parenthood
---
It's a Boy!
Bachelor in Paradise alum, Jared Haibon, 33, and Ashley Iaconetti, 33 welcomed their first child together.
The beautiful couple is one of the Bachelor franchise's most successful and long-lasting connections. On the 31st of January, they welcomed their first child prematurely. Jared took Instagram to share the happy news.
"Baby Dawson is here and healthy! Ashley is recovering and doing well! It really couldn't have gone much smoother. He's so sweet & beautiful and has been sleeping all day. Unlike his Mom and Dad who are on no sleep right now but it's totally worth it!"
It's a coincidence or something that Iaconetti's mother's birthday and her parents' first meeting are both on the same day.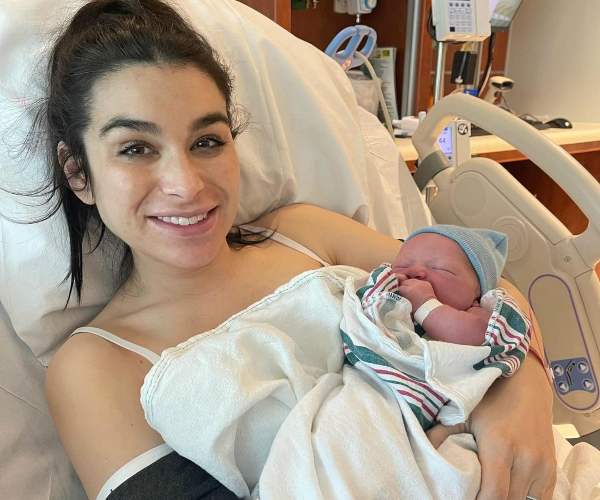 The powerful couple confirmed their pregnancy in July and announced that they are expecting a baby on February 10th. The baby is born before the due date and thankfully, is healthy.
Throughout the pregnancy, the couple has kept their fans updated on Iaconetti's pregnancy journey, including her anxiety and sickness difficulties.
Also read "Success of the sperm analysis – Ashley Iaconetti and Jared Haibon expecting their first child!"
The couple had already decided on a name for their son before he was born. Their son's name is 'Dawson Demitri Haibon.' They named their son after Leonard DiCaprio's Titanic character, Jack Dawson.
Iaconetti shared to US Weekly,
"We are a little concerned. … Not concerned, [but] we want people to know this is not after James Van Der Beek's ['Dawson's Creek'] character. This is after a Leonardo DiCaprio character,"
She then added, "'Titanic' has always been my favorite movie of all time. I was 10 when I saw it,"
Relationship of Jared Haibon and Ashley Iaconetti
The couple first met on a reality tv show in the Summer of 2015. They met on Season 2 of Bachelor in Paradise, and it was love at first sight for Iaconetti.
They started out as friends and then turned into a romantic relationship. In May 2018, they officially announced their relationship via a YouTube video titled 'The Story of Us.'
The following month, Haibon popped the question on Season 5 of the ABC summer spinoff. In November, they adopted a dog named Lois Lane. She also introduced it to her fan following and wrote,
"We don't know what breed she is, but her face has similarities to our precious Coton de Tulears in heaven. Maybe she's a mix. #adoptdontshop."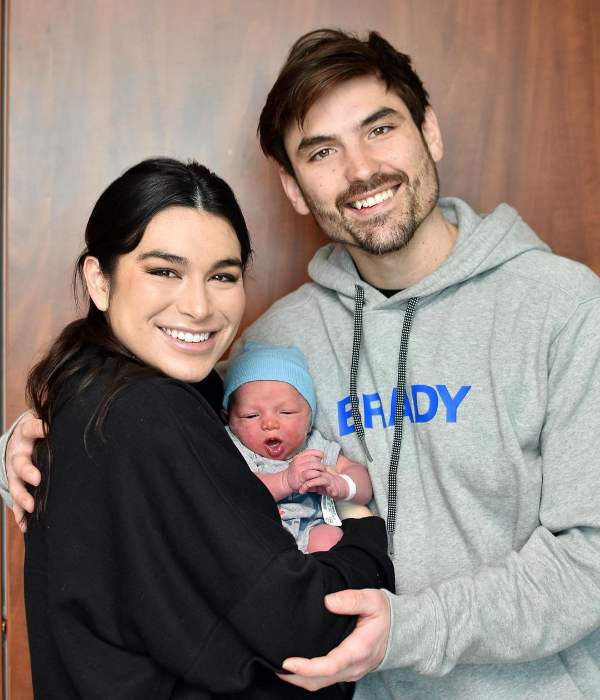 Also read "An eyewitness account of the Italian honeymoon of the newlywed couple Ashley Iaconetti and Jared Haibon!"
Ultimately, the pair walked down the aisle on August 11, 2019, in front of family and friends. On their first wedding anniversary, Iaconetti paid tribute with a beautiful message to their milestone alongside a series of pictures from their big day via IG.
She wrote,
"I've never cried less than I have this year!! Before Jared, at the end of every day, I'd think, 'I'm one day closer to being with my person. Now every night I think another precious day has gone by with my love. I don't think personally life can get any better than it is now for us and I'm grateful for it every day,"
As of now, the couple is blessed with a baby boy. They are presently enjoying their parenthood.
Short bio on Jared Haibon
Jared Haibon is an American actor and TV personality.
He is best known for her appearances in the movies Trivia Schmoedown in 2014, and The Afterburners in 2019. See more…
Also read "The journey of Ashley Iaconetti and Jared Haibon from friends to a power couple in one year!"
Short bio on Ashley Iaconetti
Ashley Iaconetti is an American reality television star, nanny, and freelance journalist. She is best known for her appearance in the hit ABC series The Bachelor, season nineteen.
She is also known for her beauty and lifestyle blog Duchess Kimberly. See more…