Jarrod Woodgate's girlfriend Sam Royce suffers body burns on chest with boiling water and hot wax!
Sam Royce who was on the reality TV show The Bachelor in 2019 shared her ordeal with her social media fans. She is in hospital for burns to her chest.
Sam Royce and her body burns
The Bachelor alum Sam Royce put up a post on her social media, in which she disclosed to her fans on it that she is in hospital for the past 12 days. Sam has suffered body burns on her chest area. She uploaded a selfie of herself on the hospital bed and another picture showing a closeup of her burned area.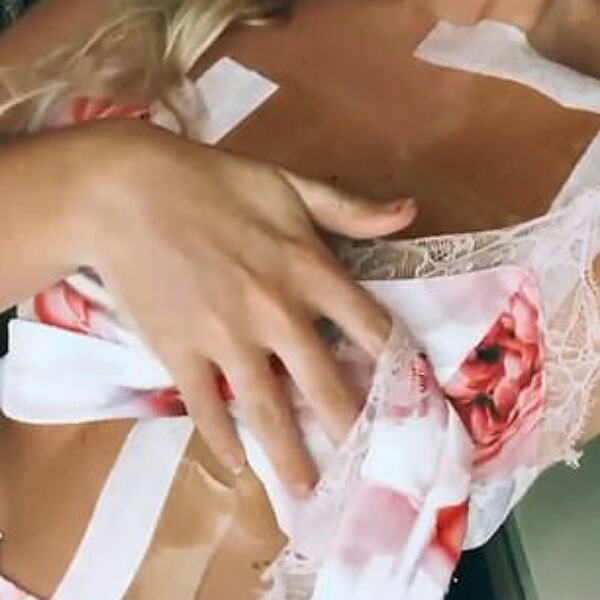 On 3 April 2020, she put these photos on her social media and captioned it:
'So here's a little story on why you shouldn't play with boiling water and hot wax,'
The blonde beauty went on to narrate how the whole incident occured. Accidentally, she poured half a liter of boiling water and hot wax down her chest. She was trying to read the label at the bottom of a candle and tipped the candle upside-down. This accident happened at home as she was readying to go shopping for some candles in order to place them around her house in Darwin.
The whole incident and first-aid
Sam said that she was lighting up the house as her boyfriend Jarrod Woodgate was flying down to Darwin to be with his lady love in self-quarantine of coronavirus pandemic.
After getting burned, Sam rushed to the bathroom under the shower in order to ease the pain. She was completely out of breath due to the agonizing pain.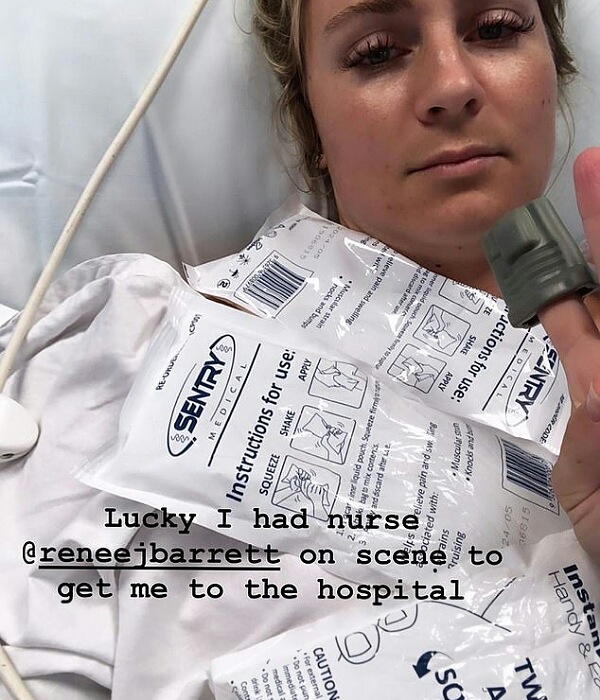 She further wrote on her Instagram:
'I've broken heaps of bones before and consider myself to have a fairly high pain threshold but this was next level,'
Describing the intensity of pain, Sam said:
'I remember saying to [my friend] Ne that I'd rather swap the burn for five broken bones it was that intense,'
Sam also lay face down into a bath filled with water, ice packs and frozen peas. But the pain was unbearable and her friend then took her to the local medical care for further expert management. Sam said:
'I got straight into emergency and on the morphine and was then able to reflect on the stupid mistake,'
Click to read on Singer Perrie Edwards' preparation for Christmas! Learn about her recent gastric problem, her hand burns and its first-aid!
Sam was in hospital for a day. It was on day two that after evaluation doctors allowed her to go home and rest with proper precautions. Further, elaborating on her followup visits to the burns clinic, Sam said:
'Jarrod drove me to all my burns clinic appointment over the next 10 days and did so well to not throw up when the doctor peeled all the skin off my chest,'
Giving the update, Sam revealed:
'I've now had all the dressing removed and have to spend moisturise and put the scarring cream on 5-6 times a day,'
She is concentrating on doing things which would minimize the scar formation.
Sam and Jarrod Woodgate-relationship
Jarrod was on the show The Bachelorette in 2017 and then later in 2018 appeared on Bachelor in Paradise. Here he was with girlfriend Keira Maguire. They had a whirlwind romance but split in middle of the last year.
Sam and Jarrod's dating rumors started when Sam shared photos of her with Jarrod on her Instagram. They were on a bushwalk in Victoria. Later this year in January, Jarrod and Sam went holidaying to the Northern Territory.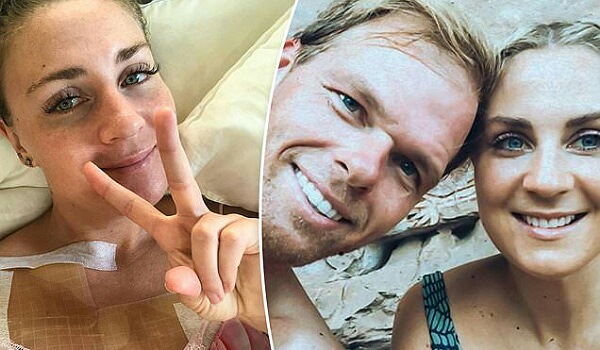 The couple uploaded a number of photos of this holiday enjoying Kakadu National Park. In one photo, Jarrod was wearing the Akubra hat and smiling broadly. He captioned it:
'One word….. Happy!'
Jarrod's fans were thrilled. One said:
'Without scrolling and reading mate I could see the happiness all over your face,'
Another fan commented:
'So good Jarrod u deserve it,'
A third fan wrote:
'I also noticed you're more relaxed, able to be yourself,'
Source: Daily Mail UK