Jasmine Armfield splits from her boyfriend of two years, YouTuber Romell Henry!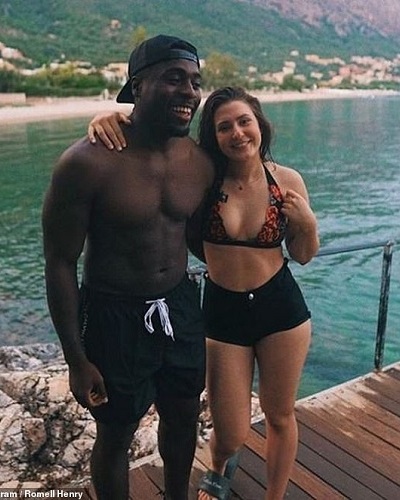 Former EastEnders' star Jasmine Armfield was dating boyfriend, Romell Henry.
But there is some sad news from her side now.
She has reportedly split from her beau after two years of dating.
She portrayed the character of Rebecca Fowler on the show.
---
More on her break-up below.
Jasmine Armfield and Romell Henry-the split
Ex-EastEnders star Jasmine Armfield is single again. The beauty who played the role of Rebecca Fowler in the famous TV series was in a relationship with Romell Henry.
But the news now is that she has broken up with him. This comes after two years courtship period.
Jasmine has gone ahead and deleted photos of herself with her now-ex-boyfriend from her Instagram account.
Additionally, sources also confirmed the news to The Sun Online:
"It's all over – she's deleted all the photos of him and their holidays from Instagram."
On his Instagram, Romell has last shared a picture of them together in December 2019 and that was about a year back. In it, they are in bed in a retro-themed bedroom.
He had captioned it:
"I'm Happy, click my bio."
He has yet not scissored any of the photos and left them untouched at the moment.
Also, read on Meghan King Edmonds and boyfriend Christian Schauf split! Know about her son Hart Edmonds's health and net worth
The relationship of the couple
The TV actress Jasmine Armfield started dating Romell Henry two years back in the year 2018. They made an adorable couple and this July had celebrated their two years of dating. Romell is a YouTuber.
They had posted tributes to mark the day and an important milestone in their life and relationship. Jasmine had on the top of their image written:
"Happy 2 years to my boo. I love you sooooooooooooo much. Words can't describe the 2 years I've had with you.

"I can't wait for many more, living life."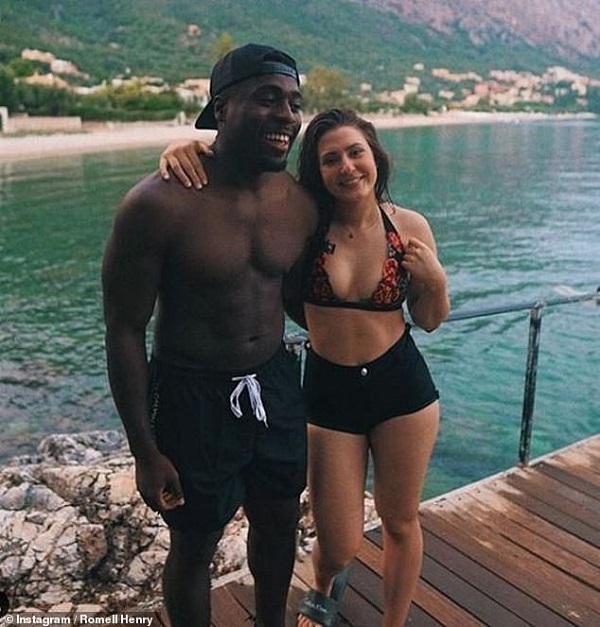 And now five months later comes the news of their breakup.
Jasmine has just left one photo of herself and her ex-boyfriend, Romell on her Instagram account now. It is of the couple sitting together on a sofa.
But she is still following Romell on his Instagram. This could imply that they have split amicably and there is no bad blood between the two following the separation. But they have not confirmed or denied the breakup and have issued no joint statement on it.
The couple and their career
Jasmine is famous for her time on the popular TV series EastEnders. She acted in it for five years and left it earlier this year.
On the other hand, Romell has a YouTube channel called Uncle Tomell. 1.2 million people have subscribed to it. Additionally, he is one-half of the YouTube duo TGFbro. This channel boasts 6 million followers.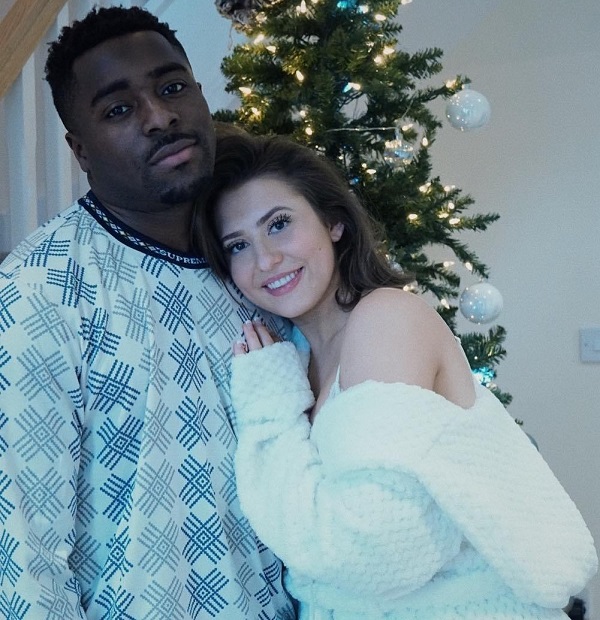 During their time together, the couple was seen on several holiday trips together to exotic destinations such as Corfu and also a trip to Center Parcs Resort. The split happened just before Christmas and might be painful for them.