Jasmine Yarbrough has delivered a baby girl Harper! An inside view of her luxury maternity suite!
Jasmine Yarbrough and Karl Stefanovic are happy these days. There was a joyous event in their life when they welcomed their baby daughter recently. Jasmine delivered the child on Friday 1 May 2020 at North Shore Private Hospital in Sydney in Australia. It was a luxury maternity suite. More about this magnificent birthing place below.
Jasmine Yarbrough and her luxury maternity suite
The Today show host Karl Stefanovic, 45 and his wife Jasmine Yarbrough, 36 welcomed their baby daughter Harper on Friday 1 May 2020. The TV host saw to it that his wife was comfortable during the birthing process. The delivery was at the North Shore Hospital which is a private and expensive medical center.
Karl had booked a luxury maternity suite for his lovely wife. The room looked less like a hospital room and more like a modern hotel suite. It had a plush couch on one side where Karl and their visitors could relax and talk as they see the baby.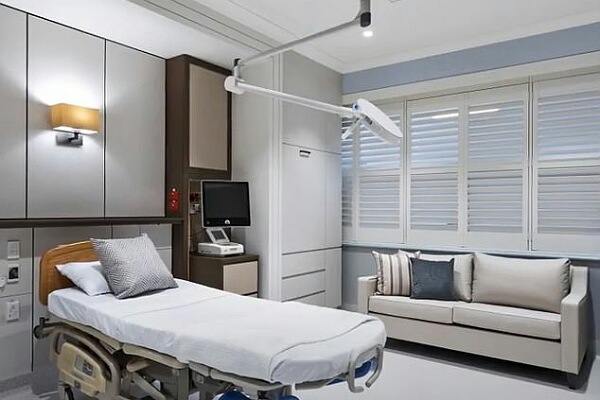 The room was in a gray tone which gave the room a calming ambience. Lamps were placed at strategic locations and they filled the room with adequate and warm light. There was a single bed for the mother for the birthing process. But once she is a bit okay, the new mother would be transferred to a equally comfortable double bed.
More about the luxury maternity suite
There was an attached bathroom in the suite. But it was in stark contrast to what the usual hospital bathrooms look like. It had a waterfall shower head, large spacious bath, and wood inspired finishings.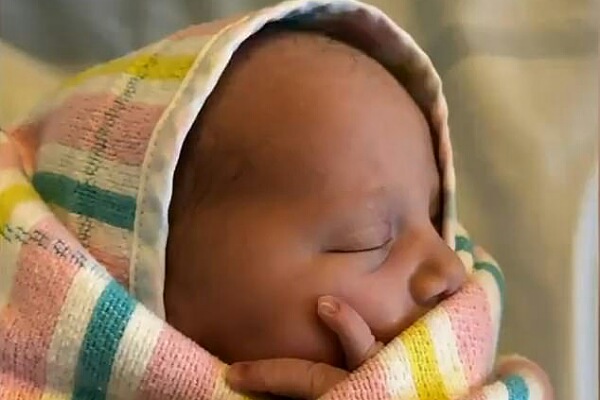 Additionally, once Jasmine took admission to the hospital, the couple was treated to Voss mineral water and a gift box of treats, as well as some snacks. It was totally different from the usual hospital food menu. These suites opened this February 2020 and were renovated completely before the official launch.
The happy news of baby Harper's birth
Richard Wilkins first announced the joyous news about the birth of baby Harper to Jasmine Yarbrough on the Today show on Saturday 2 May 2020. He said on air:
"To Karl and Jas, you guys are going to love this special time in your life,"
Karl told Nine:
"I am in awe. Harper is absolutely perfect. Harper and Jasmine are doing well and dad had a great night's sleep."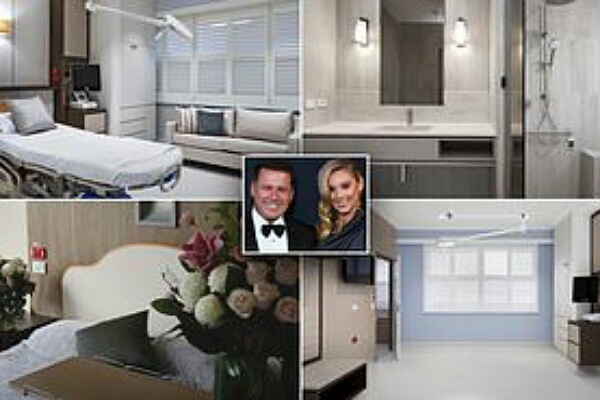 The baby weighs 2.9 kilogram and it was born by cesarean section. They met and began dating in 2016. In 2018, the two wed in a lavish Mexican wedding. Karl has three children with ex-wife Cassandra Thorburn. They are Jackson, 20, Ava, 15 and River, 12. The arrival of their first grandchild has made Jasmine's parents, Bob and Cheryl overjoyed. They have come back from Ascot Hill,  Brisbane to Sydney. But they could not meet the child fuel to the restrictions due to coronavirus pandemic.
Click the link ahead to read on Carrie Symonds gives birth to a baby boy! Father Boris Johnson names him after the doctors who saved his life!
Source: Daily Mail UK, The Sydney Morning Herald