Jason Aldean, Pregnant Wife Brittany Kerr Revealed the Gender of the Baby with adorable video on Instagram!! Must Watch!
It's Blue!  Jason Aldean and his pregnant wife, Brittany Kerr, announced on Monday, May 22, that they are expecting a baby boy. Now, Jason won't be the only man in the house.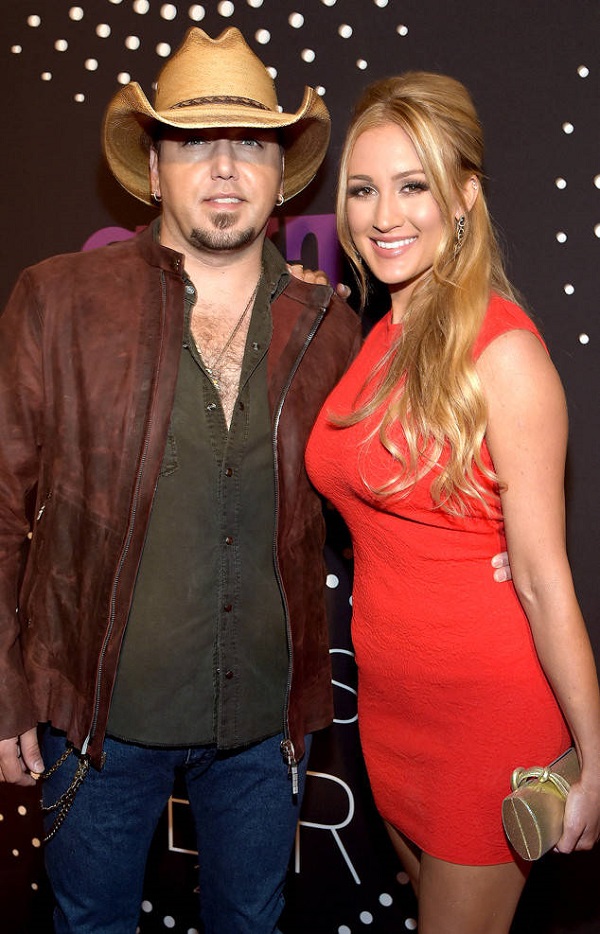 The big Reveal-Gender of the Baby
The country star and wife Brittany Kerr are expecting a baby boy and revealed the happy news on Monday with an adorable Instagram video. But before that, there was some mystery going on and making all the fans impatient. Also, there were some heads up before the big reveal.
" Today is the day….. whats it gonna be? boy or girl! #genderreveal," Aldean, 40, captioned an Instagram pic of the pair.
With that question, later they went on to reveal the gender of their unborn child which were joined by Aldean's daughters Keely, 14, and Kendyl, 9, from his previous marriage. The couple went on to pop balloons, which were filled with blue confetti!! The group screamed and hugged each other during the sweet moment.
Announcement of the baby
The country superstar and Kerr announced earlier this month that they are expecting their first child together. The couple announced the happy news on social media on Monday, May 8. The former American Idol contestant, 28, shared a photo of herself in a "Baby Mama" shirt, while the country crooner sported a matching "Baby Daddy" tee.
"SURPRISE!!! WE ARE PREGNANT!!!" she captioned the pic of Aldean touching her baby bump. "This was the hardest secret we've ever had to keep   This journey for us has been full of many happy times & also many tears… The biggest rollercoaster we have ever been on, without a doubt! All of the moments of heartache were followed by the biggest blessing in the entire world!! We will never take one moment for granted & can't wait to meet you, sweet baby!!! " 
The "Dirt Road Anthem" singer, 40, shared a similar photo of the couple with their two dogs, surrounded by both pink and blue balloons.
"Been hard to keep this secret but we couldn't be happier to add to our family. This year just gets better and better. #bunintheoven," he wrote.
Kerr told Us Weekly before their wedding day that they "definitely" wanted kids. "I don't know how many, but definitely one," she said. "We definitely want a boy though. We're crossing our fingers for one. He wants a little hunter, and I want a little athlete, so we'll just have to find a happy medium." 
The Couple got Married in March 2015 in Mexico.
Short Bio on Jason Aldean and Brittany Kerr:
Jason Aldine Williams is referred to professionally as Jason Aldean. Jason figured out how to play guitar amid his concise remain with his dad in the mid-year. He joined a band and played in school towns in Alabama, Florida, and Georgia after his secondary school. Jason Aldean has been marked to Broken Bow Records, a record name for which he has discharged seven collections and 24 singles Since 2005. – See more at…
Tall and beautiful Brittany Kerr is an American cheerleader, model as well as a television personality. She is best known as the constant of American Idol in the 11th season. – See more at…