Jason Derulo is dating Jena Frumes who is the ex-girlfriend of Jesse Lingard!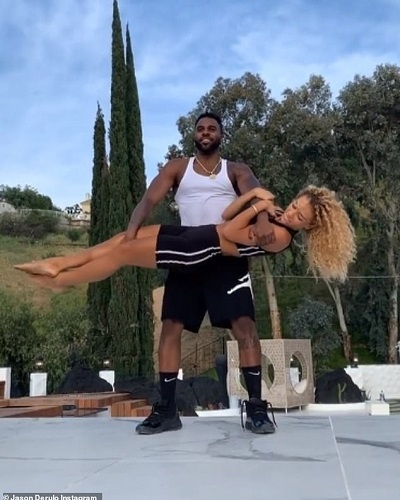 Jason Derulo has found himself a new girlfriend.
She is the ex-girlfriend of Manchester United star Jesse Lingard, Jena Frumes.
The two, Jason and Jena are in self-isolation together in Los Angeles.
Since March they have been posting workout videos together on Instagram and TikTok.
---
Update 2022: Jason and Jena are no longer a romantic couple. The two broke up in September 2021 after almost a year of dating. They are also parents to a baby boy named Jason King who was born in May 2021.
Jason Derulo is dating Jena Frumes
Singer Jason Derulo, 32 has a new girlfriend in influencer Jena Frumes. Jena was the ex-girlfriend of Manchester United star Jesse Lingard.
The couple is isolated together during this coronavirus pandemic in Los Angeles. Neither Jason nor Jena have commented on this report.
But the couple has been uploading workout videos together on their Instagrams. Additionally, since March 2020, they are doing TikTok video clips. These also show them doing impressive fitness moves for their fans and followers.
An insider told The Sun:
"Jason and Jena hadn't been together too long before the lockdown started but they decided to take the plunge — and they are loving it."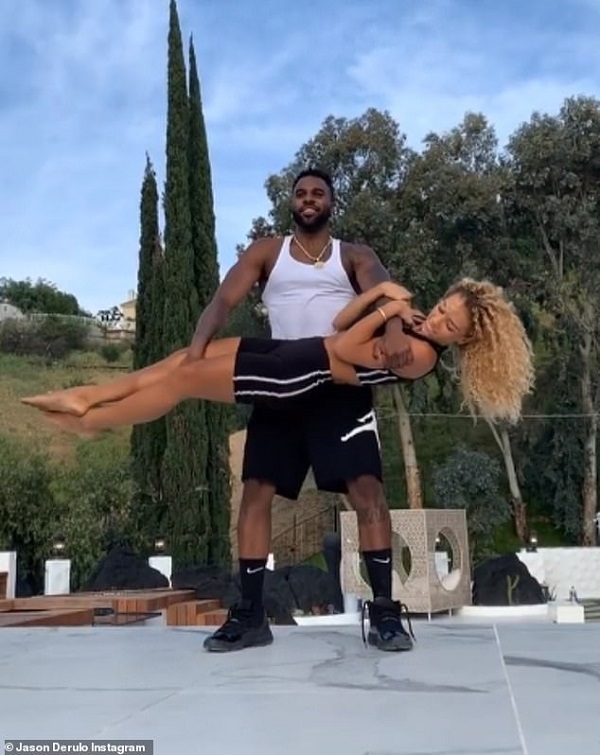 And the source added:
'They're both outgoing, lively and spontaneous, so they're a really good match.

'For a while, Jason didn't want to be stuck down in a relationship, especially when performing around the world. But this just felt right and he is seeing what happens.'
The source talked of the really good and strong connection between the two. Furthermore, the source stated that things so far are good.
Jason and his past relationships
Jason was romancing lingerie model Daphne Joy in 2016. Before that, he dated singer Jordin Sparks for three years but they called it quits in 2014. He is most of the time very private in his personal life.
In 2017, he said:
'I've seen that now, that it's never worked in the spotlight. I've been [single] forever. So now I'm going to try something different.

'If something does happen, I'm not going to do it with everybody watching. I'm going to be as private as I can be. Of course, it's hard because you're in the public eye but we can be a little more private.'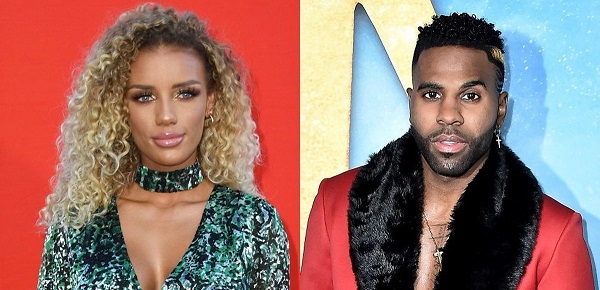 He also talked about his heartbreak diet:
'I'm more like ice cream, donuts [kind of guy]. Gain 10 pounds, you know what I'm saying. And then it is the gym thing, you know, try and get your ex back by looking good.'
Jena Frumes and her past relationships
Jena is a social media influencer and has over 3.8 million followers on her Instagram. Before this new relationship, Jena was in a relationship with an English football player, Jesse Lingard. He is with the team Manchester United.
The couple met at a party during United's pre-season tour held in Los Angeles. Later, they were spotted on a romantic holiday one weekend in Barcelona, Spain.
But in December 2017, Jesse cheated on Jena. He bedded administration assistant Leonie Borek. When Jena learned of this, she was devastated. But she tried to work it out. But three months after the cheating, Jena revealed that she has split from Jesse.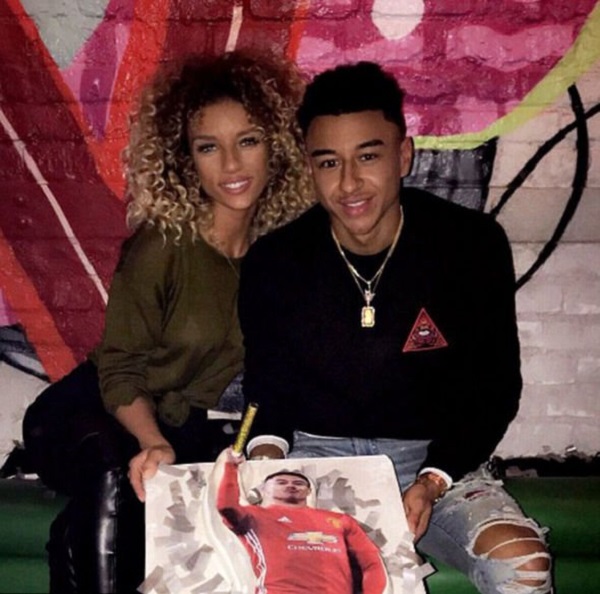 She tweeted:
"At least I can say I tried plus enjoyed the ride."
She deleted this but the next day posted:
"I love Jesse to death but sometimes the timing is just off."
Short bio on Jena Frumes
Jena Frumes is an American model. She is famous on several social media sites like Instagram and Twitter. Currently, she has over 1.7 million followers on Instagram. In addition, she has also starred in several movies and television series. More bio…
Source: The Sun UK